Like GearBrain on Facebook
Smart home technology isn't just about web-connected gadgets, appliances and Wi-Fi networks - it can also help when it comes to buying your new property, by using data to assess local road safety, noise pollution and more.
To help take some stress out of buying a new property and properly maintaining it - and its appliances - Liberty Mutual Insurance is launching two new data-driven tools through 2018, both developed in partnership with Solaria Labs.
The first, called Total Home Score, is described by Liberty vice president Adam L'Italien as "an exciting new analytics product that helps customers understand 'hidden' livability factors before they move into a new home."
A 'Road Score' factor is used to measure the prevalence of aggressive and potentially dangerous driving around your potential new neighborhood, while a second metric called the 'Quiet Score' factors in estimated noise levels surrounding a home - useful if your one viewing of the property was on a particularly quiet day.
L'Italien says more factors will be added to the scoring system in the future, giving buyers a clearer understanding of what living in the property - and in the local area - will be like before they sign on the dotted line. Total Home Score fist gives a property 100 points, then deducts points as its location is closely analysed. Points are lost for a home's proximity to a railway line or busy road, and for areas where bad driving - or repeated accelerating and braking - is more common.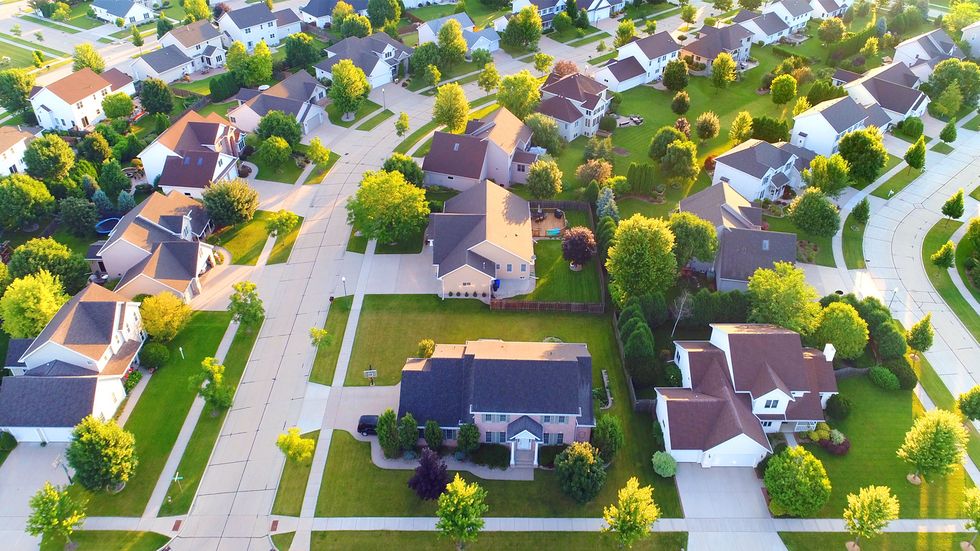 Data helps buyers discover hidden issues before they buyiStock
DIY expert and TV personality Chip Wade said of the service: "There are many hidden factors that aren't easily uncovered at an open house or home inspection. When looking for a home that's right for your family, information is everything".
Total Home Score will be available in greater Boston and Chicago first, before spreading to additional cities and states through 2018.
Another new data-driven service being developed by Liberty Mutual Insurance is 'Dwellbeing', which aims to offer a property health check for homeowners. Dwellbeing can be set up to send homeowners customized alerts when common household appliances or systems need to be maintained; it then provides details on how to get the items serviced.
L'Italien said: "Instead of waiting for something to break, take a more proactive approach to manage the 'health' of your home. Dwellbeing makes caring for your home simple, easing stress, reducing risk and ultimately helping to protect your home and family."
Currently being tested by a small number of users and coming to the general public later in 2018, the Dwellbeing system could be ideal for smart home owners who want to keep on top of maintenance of expensive gadgets and appliances installed in their home.
Like GearBrain on Facebook