Like GearBrain on Facebook
Last Updated: October 12, 2016
Nail biting, hair twirling, thumb sucking. For many people, tics like eyebrow pulling and even picking at their own skin, can be more than just irritating—they can be embarrassing. Stopping? Most people afflicted with these behaviors would, if they could, make them end.
Aneela Kumar counts herself as one of those people, desperate to find a way to stop the habit specifically called trichotillomania. Left with eyebrows and eyelashes so thinned they were barely visible after 20 years, she looked for a device she could lean on to wean herself from the behavior, finding none. So she invented one.
Meet Liv, a smart bracelet launching today at Demo Day in San Francisco, the first product from HabitAware, a company co-founded by Kumar, a mobile app designer, and her husband, Sameer Kumar, who has an engineering background. The wearable is aimed specifically at helping people break Body Focused Repetitive Behaviors, or BFRBs.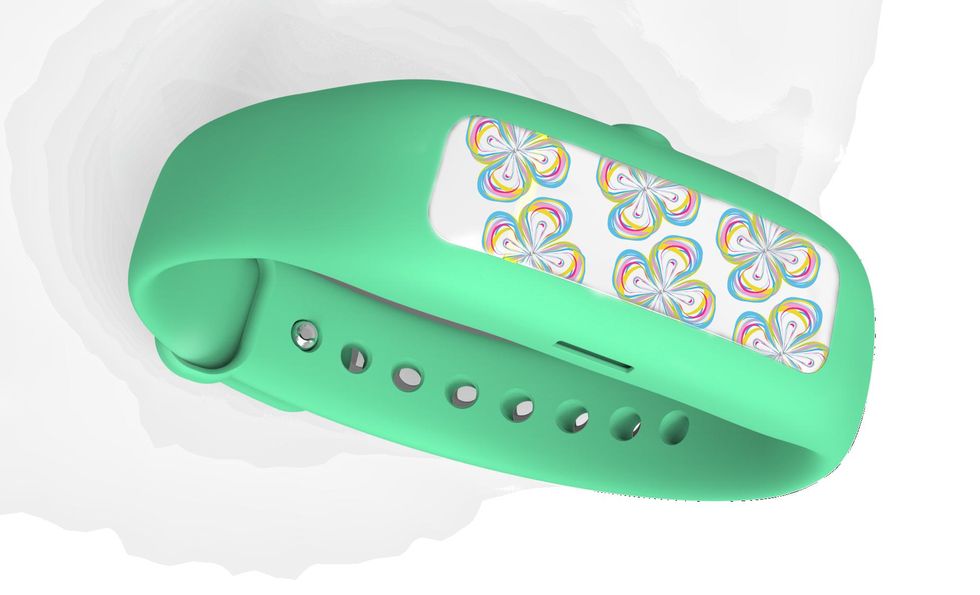 A kids version of Liv lets its younger users customize the bracelet with stickers.Photo via HabitAware
Liv works by first recording the movement the wearer wants to stop through an app on their smartphone: the motion of a hand heading towards their hair, or eyebrow, for example. When activated, the device then sends a gentle, nearly silent vibration to the user, alerting them to stop the action. It can also send a text message, but the device actually works independently of the smartphone—perfect for kids heading off to school.
The goal is to get users aware of what they're doing, and begin to substitute other options into the day: take a walk, make a cup of tea, even breathe. Because of its size and colorful shape, the bracelet looks like nothing more than any other wearable—and kids are likely to find the device fairly fun, and hardly embarrassing to wear.
"When you're pulling, as soon as you feel that vibration it breaks that chatter so you have that awareness to pull hand away," says Angela. "You are retraining your brain from the unconscious to the conscious, from 'I want to do this,' to 'No, I don't want to do this.'"
Liv is not the first device to attempt to help users break habits. Pavlok is a similar wearable that launched on Indiegogo in 2014, raising more than $283,000, or over 500 percent of its goal, and is still available to buy.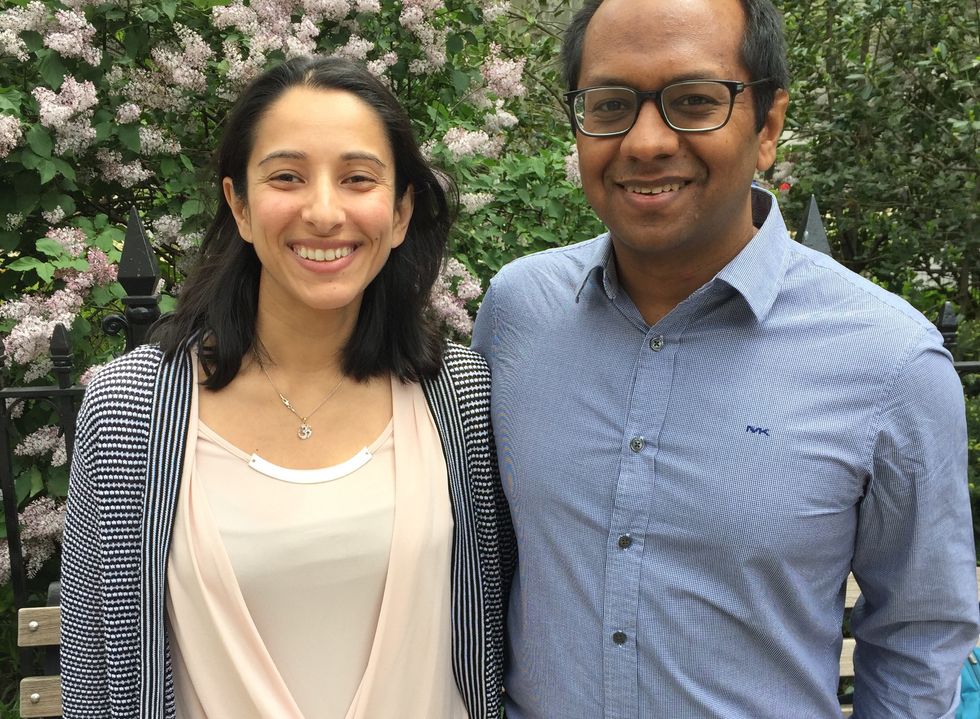 Aneela and Sameer Kumar designed Liv to help her stop pulling her eyebrows and eyelashes.Photo via HabitAware
Both Angela and Sameer quit their jobs in February to devote themselves full-time to Liv. During the last few months, and using the wearable herself, Angela says she's had full-growth of both her eyelashes and eyebrows. The two are also working with a pediatric dentist, says Sameer, who is testing the bracelet with her young patients to help them stop thumb-sucking.

Consumers can place preorders starting today, pricing Liv at $99, with the goal to get the connected bracelets into buyers hands by the end of the year. The device comes in black, white and a kids band that can be customized with stickers. Both Angela and Sameer say that 2 percent of the sales over the next 60 days will go to support the TLC Foundation for BFRBs, to help fund further research.
"Through this process I have been able to shift from pulling my hair to more healthy habits," says Angela. "I'm more conscious of when I am stressed, so I can pause and then deal with that."
Like GearBrain on Facebook