Magic Leap Leak A photo reportedly of Magic Leap's prototypical VR device is bouncing through social media, long enough to be forcefully debunked by CEO Rony Abovitz. The image sent to Business Insider showed a circuit board strapped to a backpack of someone wearing goggles. But Abovitz took to Twitter to say the image is an "R&D test rig..." Either way, this giant yellow backpack/tethered headgear wear is not consumer friendly—nor do we hope it's the final version of Magic Leap's long-touted VR system. This also isn't the first time Magic Leap has said a news report about its company is false, including a story late last year that stated its demo video was faked. Magic Leap, which has taken in billions of dollars in investments from companies that include Google and Alibaba, has yet to launch a consumer device to market.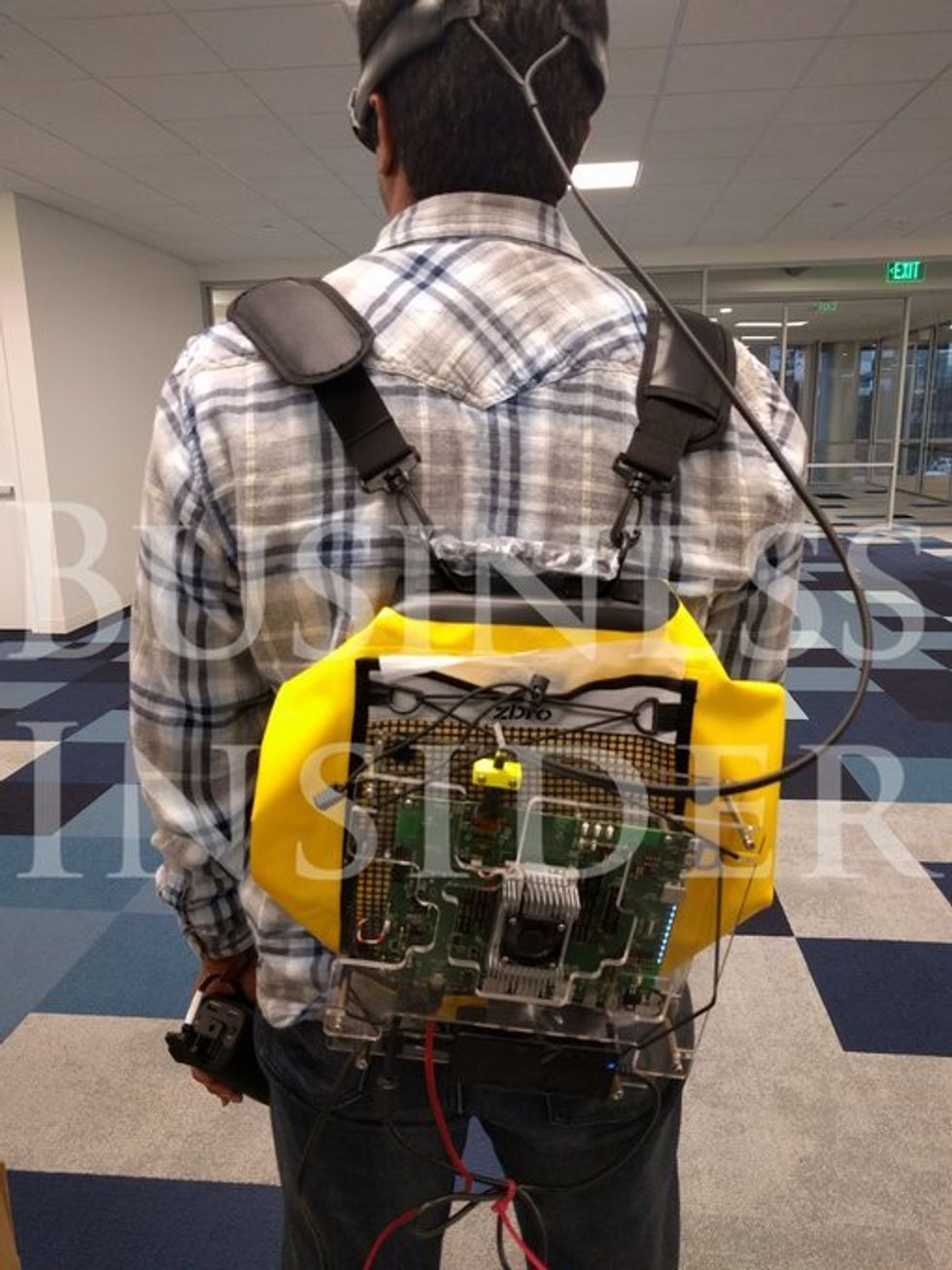 Uber Divorce A man in the Côte d'Azur in France is suing Uber for €45M ($48M). His complaint? His wife kept getting notifications about his Uber requests—including when he was going somewhere. He claims he would use her iPhone to order the cars, but would sign out, and the notifications kept showing up on her phone. Yes, they're now divorced—which the husband blames Uber for causing. (Via BBC)

Subaru Test Subaru is now the latest of nearly two dozen car makers testing self-driving cars in the state of California. The company got permission last week, and will be trying features including auto start and stop while in traffic that's slower than 40 MPH. (Via Engadget)
Tim Cook ♥ AR Apple's CEO Tim Cook told The Independent in London that he think augmented reality is "...a big idea like the smartphone." His thought? That smartphones are so common place they can be used by everyone. And AR will be the same.
Car Spy If you're someone who routinely loans your car out to others (ahem, parents) then you're going to be particularly interested in our review of CarLock—a device which sends alerts if a car is going too fast, or even taking corners a bit to hard. Got your attention?