Merge wants to take the headset out of VR gaming. The company is unveiling a device sure to please fans of first-person shooters: the Merge 6DoF Blaster.
It's a toy gun that allows users to "maneuver around virtual worlds by moving, ducking and jumping in the real world," the company says. Unlike most VR toys it does not require a headset; simply insert smartphone into the sights and you're playing.
"What we've created is an intuitive and accessible virtual reality product and platform for the mass market," says Merge founder Franklin Lyons. "We can deliver a high-end, positionally tracked VR experience and put it in a form factor that's easy to use."
Merge is opening up an SDK for developers to create VR and AR games for the 6DoF Blaster, which has four buttons. Developer kits will be released in "early 2018," the company says. The device goes on sale in summer 2018. No price has been announced yet.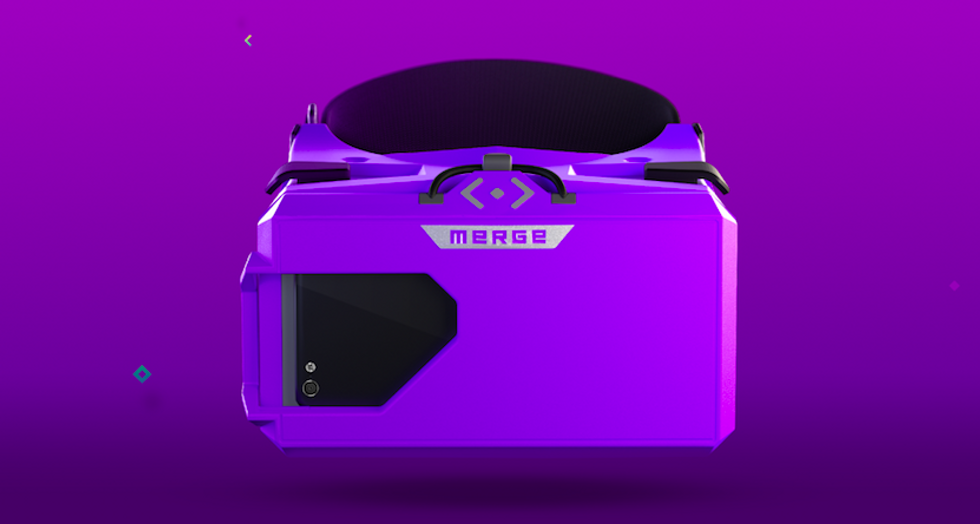 The Merge Mini is a pint-sized version of its original VR headsetMerge
The company is also launching smaller, kid-sized version of its Merge headset, tagging it the Merge Mini. Aimed at children ages 10 and up, the headset looks identical to its adult version, and sounds like it will work the same. You'll slide an iOS or Android smartphone into the headset to play VR content. The Merge Mini will be priced at under $30.