Like GearBrain on Facebook
Motorola's Z series is made for those who like to think they're building their own smartphone. Modular pieces that snap on to the back — there are 14 — let users add on extra batteries, cameras and even stereo speakers. The latest smartphone in the line is the Moto Z3 Play which Motorola deems a premium phone, but as a mid-priced point.
Upgrades
The new Z3 is a completely encased in glass, front and back, but stays the same size as its predecessor so the mods can continue to fit. The display, however, is upgraded from 16:9 aspect ratio for the Z2 to a 18:9 aspect ratio for the new Z3, a 12 percent increase in screen size.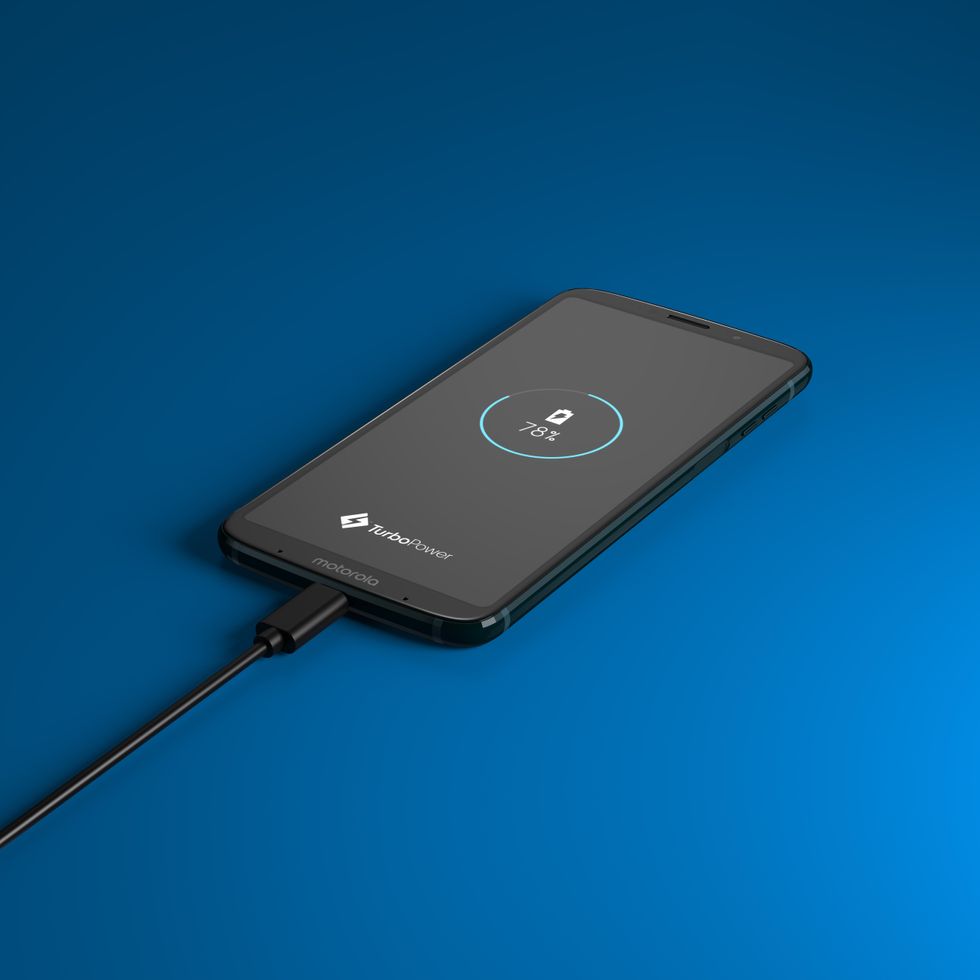 TurboPower chargers come with each Z3, able to power the phone to for a half-day use in about half an hourMotorola
Getting into the phone is going to be a new experience with Motorola moving the fingerprint reader to the side. The Z3 also has a hydrophobic nano coating which is a fancy way to say the phone is splash resistant — but you're not going to be able to fully immerse this phone. The new Moto Z3 will be updated to Android P when that launches, says Motorola.
Processing speed is increased — the Z3 includes a Qualcomm Snapdragon 636 processor, 4 GB of memory and 32 GB of internal storage. Wireless charging is not supported, but the phone should run a full day on its 30000 may Li-ion battery, and you can charge half a day's worth juice in about half an hour though a TurboPower charger that comes with the phone.
Photography
What everyone always wants to know about, though, is the cameras. On the rear camera, Motorola added Google Lens, which is slowly being adopted by many Android devices. Portrait mode has been added to both the front and rear cameras, along with Cinemagraph which lets you shoot and create your own GIF — and pretty easily. We saw one shot, edited and completed in about one minute.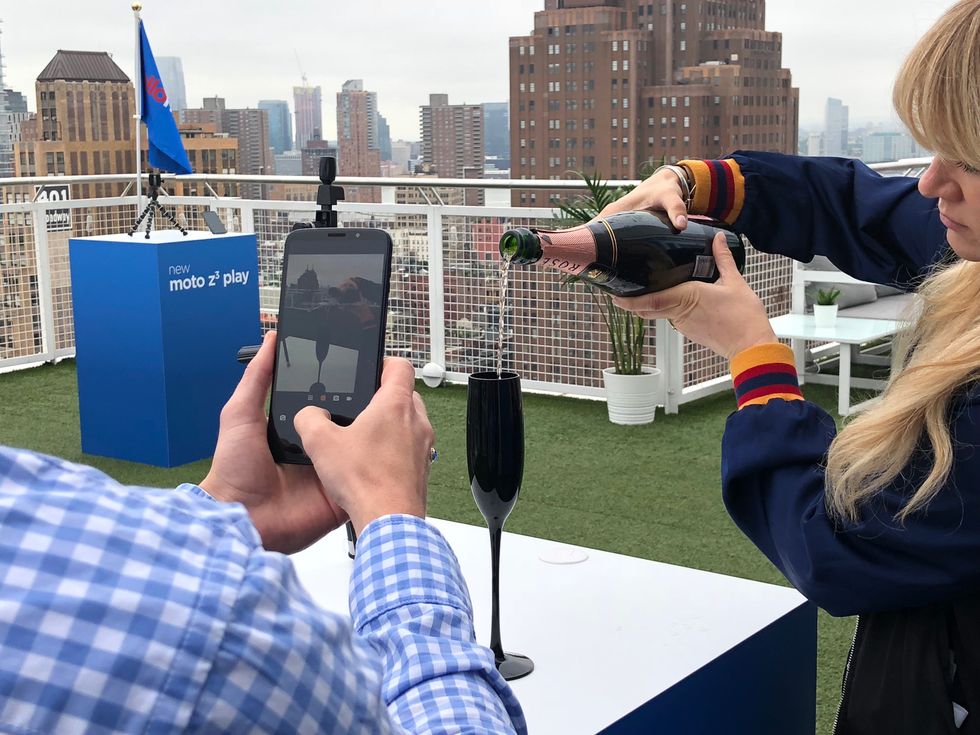 Shooting and creating your own GIF in the Moto Z3 requires nothing more than a steady handGearBrain
The front camera is 8 MP, with a wide-angle lens which can support group selfies, YouTube Live mode, face beauty and filters, active photos and Cinemagraph (that's the GIF-making add-on) among other features. Video is captured at 30 frames per second, and you can also do slow motion, time-lapse and video face filters.
The rear camera has the same features as the front, but a few more fun bits along with its 12 MP, dual auto focus ability. Google Lens is built into the Z3's rear camera, along with panorama, cutout mode and spot color. Video can be captured in 4K UltraHD.
Consumers can start buying the phone this summer as a $499 bundle with the Moto Battery mod, which adds up to 40 hours of phone life. This Smartphone+ offering will launch in the U.S. through Sprint and U.S. Cellular — and also unlocked through retail sites including Target, Best Buy, Wal-Mart, B&H Photo and on Amazon as well.
Like GearBrain on Facebook