Like GearBrain on Facebook
Press Release:
Today, D-Link announced it was bringing to market immediately a new Wi-Fi router for 4K HD streaming media, gaming and numerous connected devices. Their new router, the AC2600 MU-MIMO Wi-Fi Router (DIR-882) is their newest EXO Series Router and it offers premium performance for today's streaming media enthusiasts. D-Link has installed several premium features in this new Wi-Fi router. It also comes to market with the seamless combination of performance and ease of use you can find in a Wi-Fi router.

The AC2600 EXO router features amazing dual-band speeds of up to 2,533 Mbps1, a high performance dual-core processor for powerful wired and wireless network speeds, and AC SmartBeam technology which tracks connected devices for enhanced Wi-Fi speed and range. The AC2600 EXO router also features USB 3.0 and 2.0 ports for establishing a private storage to stream videos, photos, music, and files throughout the home. In addition, the router includes the latest MU-MIMO (Multi-User Multiple Input Multiple Output) technology, which provides a high-bandwidth Wi-Fi signal to multiple devices at the same time.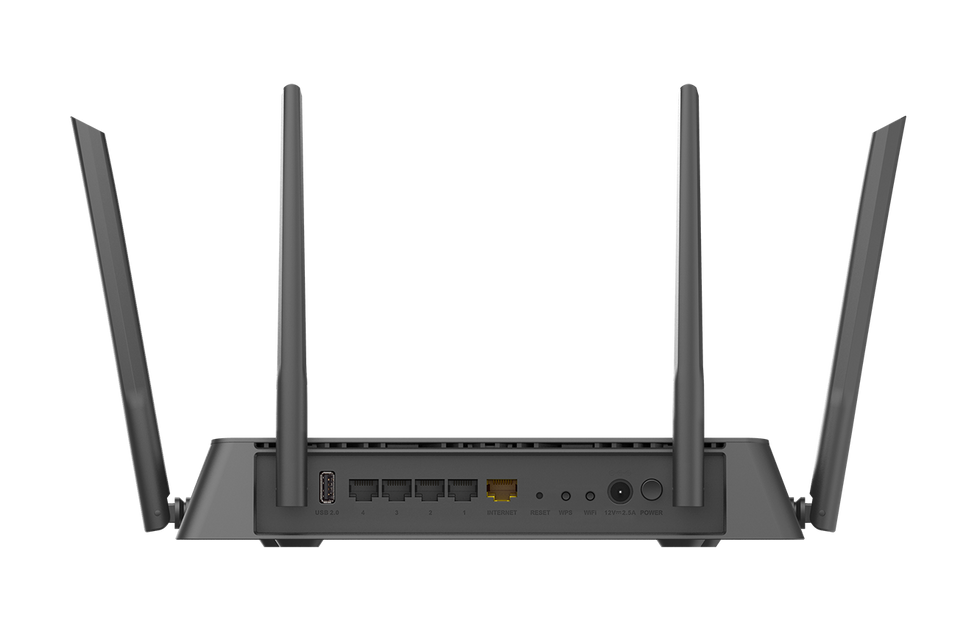 D-Link D-Link AC2600 EXO MU-MIMO Wi-Fi Router (DIR-882) - back view
"The AC2600 EXO router is hands-down the fastest router in our lineup this year and is specifically designed for 4K streamers and gamers," said Oscar Reyes, vice president of marketing, D-Link Systems, Inc. "This router offers users the ability to maintain the strongest Wi-Fi signal on multiple devices at one time – whether streaming, gaming, surfing the web, or working from home, this is the router to rely on."

D-Link's new Wi-Fi router can support up to four data streams to maximize connection speeds to multiple devices simultaneously. If you wanted to play an online video game on one device and stream 4K HD videos to another device at the same time, you can easily do this with no interruption with D-Link's new Wi-Fi router. It provides less buffering and lag for an optimal user experience throughout a home when multiple devices are using the router. D-Link's AC2600 EXO router also supports the latest 160 MHz bandwidth, doubling the throughput on support devices to help ensure the fastest possible speeds and to optimize intense data transfer. The combination of these features makes the router ideal for today's 4K HD streaming enthusiasts and the gamer who is looking for a lag-free gaming experience.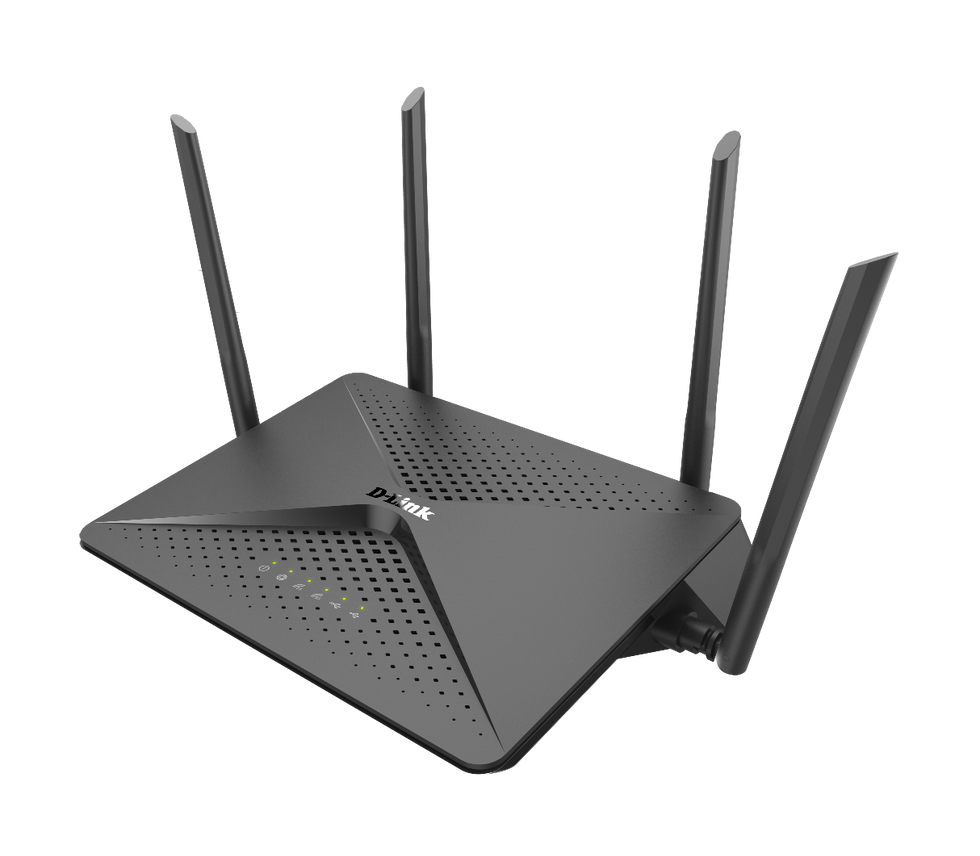 D-Link AC2600 EXO MU-MIMO Wi-Fi Router (DIR-882) - side view
More about the AC2600 EXO MU-MIMO Wi-Fi Router (DIR-882):

Dual Band Wi-Fi Performance – Up to 800 + 1733 Mbps in 2.4 GHz and 5 GHz
Powerful Dual-Core Processor – Boosts wireless and wired performance
MU-MIMO Ready – Delivers maximum speed for each device
4 x 4 Data Streams – Supports 4 data streams for increased throughput
80/160 MHz Support – Double bandwidth for intensive data transfer
USB 3.0/2.0 Port – Remotely stream stored music, movies, photos, and more
High Power Antenna – Wider coverage throughout a home
QoS – Prioritize network traffic for seamless streaming and gaming
DLNA Support – Compatible with DLNA supportive media players, game consoles and TVs
Advanced AC SmartBeam – Tracks connected devices for enhanced Wi-Fi speed and range
Gigabit WAN and LAN Ports – Maximizes performance of wired devices like gaming consoles and desktop computers for the ultimate gaming multi-media experience
Availability and Pricing
The AC2600 EXO MU-MIMO Wi-Fi Router (DIR-882) is available now for $149.99 through D-Link's vast network of retail and e-tail partners. Detailed specifications are available online at D-Link's website.
Like GearBrain on Facebook