HTC is expected to reveal a pair of new virtual reality headsets at its first Vivecon event later this month.
But gamers and VR fans might be left disappointed, as it looks like both new products will be aimed at the enterprise market instead of consumers.
Read More:
HTC has teased new hardware for a little while now, as we wrote about last month, and the company's own blog has stated that a new VR headset is "confirmed". Company president Alvin Wan Graylin also tweeted, suggesting at least one new HTC product would use mixed reality, where both virtual and augmented reality are used.
Now, a fresh report by Protocol claims HTC is gearing up to reveal a pair of enterprise-focused VR headsets, called the Vive Focus 3 Business Edition and the Pro 2.
The former is said to be a new standalone device, where it has its own display (instead of using a smartphone) and works without being connected to a computer or game console. The latter is described as a high-end PC VR headset, where it is connected to a computer instead of having its own processor.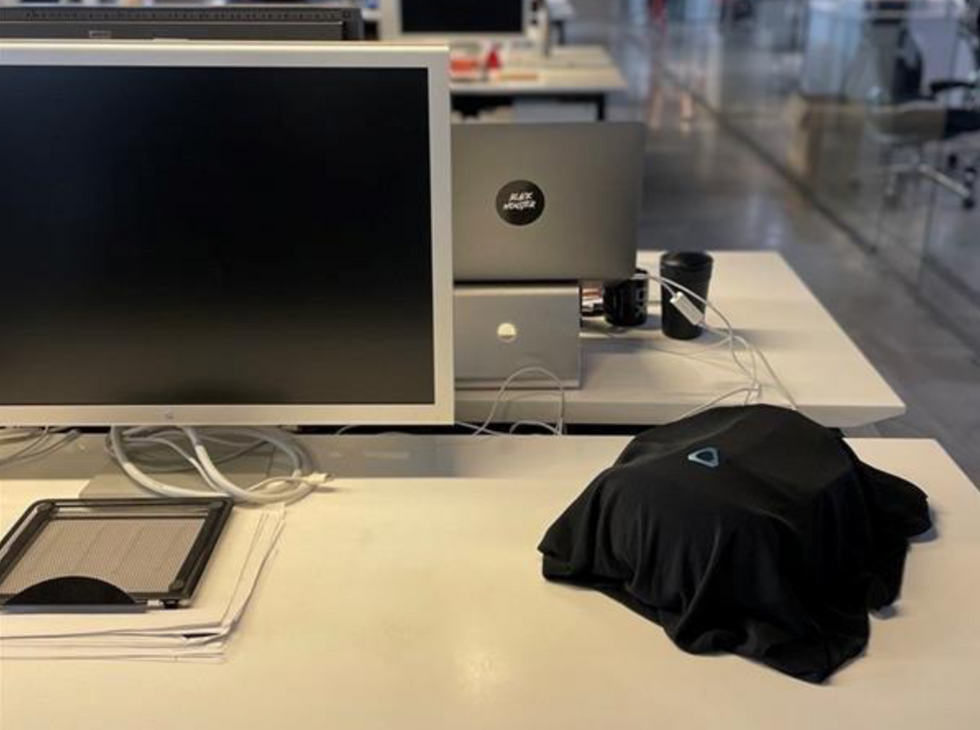 HTC published this photo on its company blog on April 9 HTC
Both are due to be revealed during the Vivecon event, and be commercially available before the end of May.

Precious little is known about the specifications and features of the headsets, but their prices may have leaked out in recent days. Protocol says both headsets briefly appeared on the website of Alzashop, a European retailer, with a release date of May 20. The site also stated European prices of €1,474 for the Vive Focus 3 Business Edition and €842 for the Pro 2. These convert to approximately $1,770 and $1,000 respectively.
For context, the HTC Vive currently costs around $780 and the Vive Cosmos Elite is $900. At almost $1,800, the claimed price of the upcoming Vice Focus 3 Business Edition is significantly more expensive than HTC's current offering. We will be interested to see if HTC does indeed aim these two headsets at the enterprise market, and what features are included to justify the price, especially of the Focus 3.
HTC Vive Cosmos Elite Virtual Reality System