Like GearBrain on Facebook
It looks like HTC is set to reveal a new Vive virtual reality headset at its Vivecon event, which is taking place on May 11 and 12.
The company has posted on Twitter and its own website about the new product, with a photo on the company blog showing what appears to be a headset on a desk and hidden by a Vive-branded cloth. The image appears in a blog post titled "VR Headset?" and with the only other writing being "VR headset – Confirmed".
Read More:
HTC also tweeted on April 9, after the reveal of a new tracking puck and facial sensor, saying: "Now that the accessories are out of the way, let's get down to business," along with a photo of what could be a new VR headset. A few days later, on April 12, HTC tweeted again to say its Vivecon event would be taking place over two days from May 11. The Vivecon image also shows the vague outline and Vive logo of an as-yet unannounced headset from HTC.
What's most interesting so far is a tweet by HTC president Alvin Wan Graylin, which included a tease image also used by HTC, but with the hashtags #XR #VR #Vive. The mention of XR suggests the headset will be mixed reality, capable of both virtual and augmented reality. It is also thought that HTC saying "let's get down to business" could mean a product aimed at the enterprise market.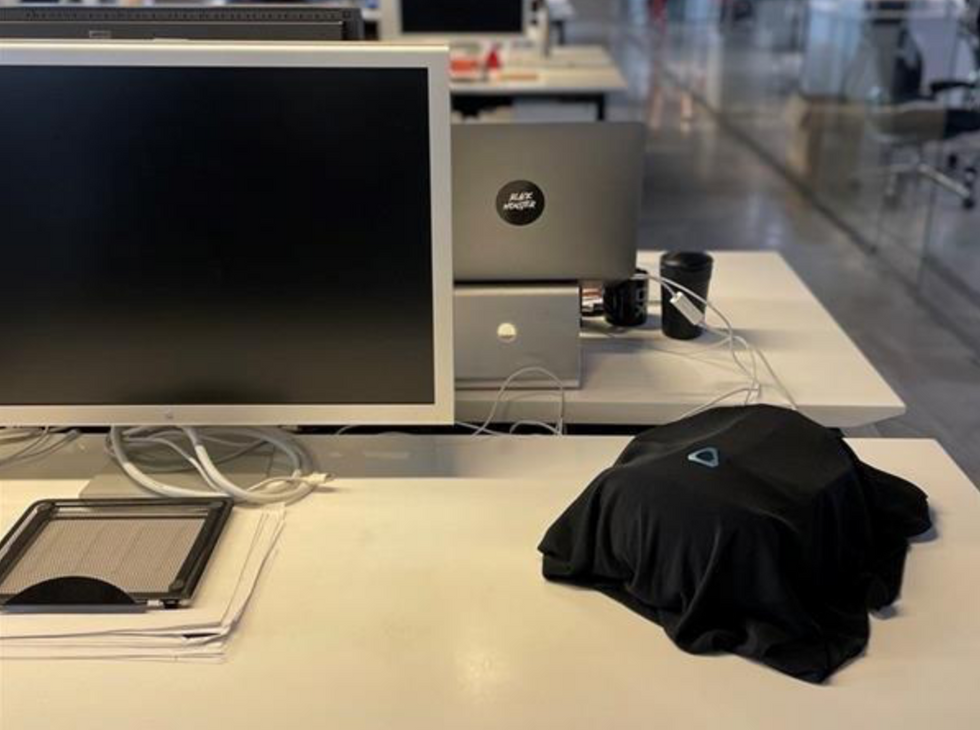 HTC published this photo on its company blog on April 9HTC
Few details are known so far about Vivecon, but it is likely an online event hosted by HTC and focused on the future of the Vive division of its business. Despite being an early pioneer of the VR market with its Vive headset, HTC now faces stiff competition in the form of the mass-market Oculus Quest 2, as well as more premium, PC-tethered headsets like the Valve Index by the Steam gaming platform.

Adding mixed reality or a form of augmented reality to the Vive range would be an interesting move from HTC, especially given the focus companies lille Apple and Facebook are rumored to be putting on AR, with new products expected from them in the coming couple of years.
HTC isn't the only company to hold a VR event in the coming weeks. Facebook-owned Oculus is holding its first VR game showcase on April 21. It will be streamed on YouTube, Facebook and Twitch from 6pm ET.
From Your Site Articles
Related Articles Around the Web
Like GearBrain on Facebook