What's a computer? It's the question asked during Apple's TV commercial for its iPad Pro, and one the company is coming closer to answer.
That's because the next generation of iPad Pro, expected to launch this month, is tipped to have a USB-C port, Face ID, and support a new Apple Pencil. That is according to app developer Guilherme Rambo, who has developed a strong track record for predicting future Apple products based on code buried inside beta software.
Read More:
Having dug through the code of Apple's iOS 12.1 beta - and spoken to anonymous sources familiar with the new tablets - Rambo claims the USB-C port will be able to output 4K HDR video to compatible monitors. If true, this will make the new iPads the first iOS device to swap Apple's proprietary Lightning port for the industry-standard USB-C, and potentially make the iPad compatible with far more devices from other manufacturers. Inclusion of USB-C was also predicted by famed Apple analyst Ming-Chi Kuo.
Speaking of accessories, it is claimed the new iPad Pro will have an updated magnetic port. The current model has this on its left-hand edge (when held in portrait) for connecting to Apple's keyboard case, but the new model will reportedly have a connector on the back instead.
Rambo says the iPads will come with a new section of the settings app to control how video is outputted to external displays. There's no word yet on keyboard, mouse or trackpad support for the new iPads, but turning the tablet into a portable computer is an interesting proposition.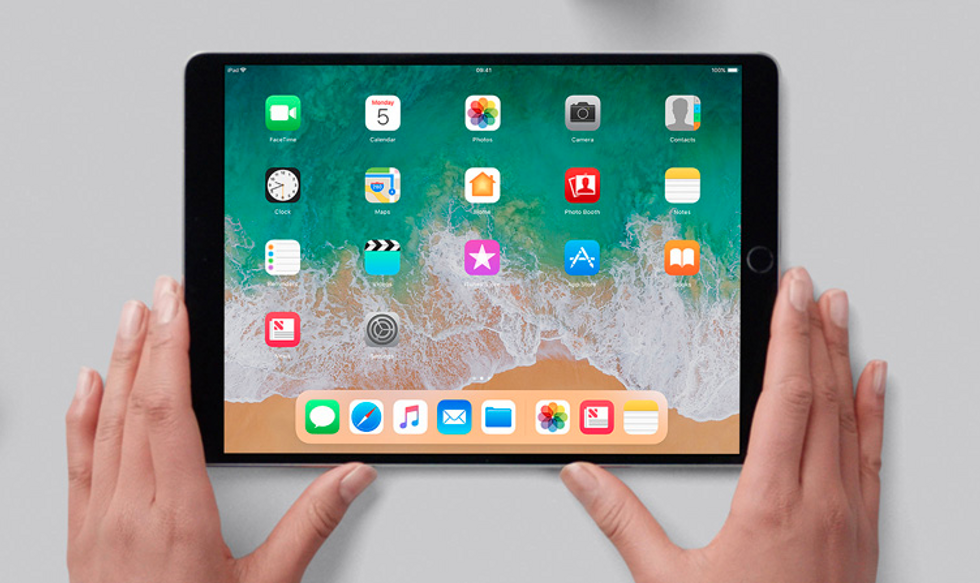 Apple
Also expected is Face ID, which will replace the Touch ID system used by the current iPad range. However, unlike on the iPhone X, XS and XR, the Face ID system of the iPad Pro will not cut into the display by way of a 'notch'. Instead, it will be embedded within the screen bezel - a bezel which will nonetheless be smaller than on previous models. Additionally, it is said the iPad's FaceID system will work in portrait as well as landscape.
Next up, Rambo claims the 2018 iPad Pro - available in two display sizes, by the way - will be compatible with a new version of Apple's stylus, called the Pencil. Where the current model, which has been around since late-2015, needs plugging into the Lightning port briefly to connect over Bluetooth, the new model uses the same pairing technology as the AirPods and HomePod.
This still uses Bluetooth, but does so in a simpler and more efficient way. As long as the new iPad Pro is nearby, the Pencil should connect and be ready to use.
Apple is expected to reveal the new iPad Pros (among other devices) at a media event sometime this month, with them going on sale in time for the holiday shopping period.