Like GearBrain on Facebook
Rumors of a new iPad have circulated for some time, and now it looks like they are about to come true as clues in Apple's latest iOS software points towards a new tablet.
It was previously thought the new device — or devices — would arrive alongside the iPhone XS and Watch Series 4 at their launch earlier in September. But now it seems likely that a pair of new iPad Pros will make their debut at a second Apple event this fall.
Read More:
The all-but-confirming piece of information comes from the iOS 12.1 beta released by Apple to developers this week. Buried in this software, as discovered by 9to5Mac , is a reference to an iPad called "2018 fall". The previous version of iOS mentioned the 2018 iPhones — the new XS, XS Max and XR — but not this year's iPads.
Apple is expected to announce new version of the iPad Pro, which is currently offered in two sizes; 10.5 inch and 12.9 inch. Today's iPad Pros have been on sale since June 2017, so it is reasonable to expect updates are imminent. While the smaller model switched from a 9.7-inch display to 10.5 inches in 2017, the 12.9-inch model's appearance has not changed since its introduction back in November 2015.

The references were spotted inside an app called Setup, which is the software that runs when a new iOS device is switched on for the first time, guiding buyers through the initial setup process.
Current iPad owners who have installed iOS 12 will have seen the time move from the centre of the screen to the top-left corner (along with the date). This is likely because the next iPad will have Face ID and a screen notch like that of the i Phone X and XS.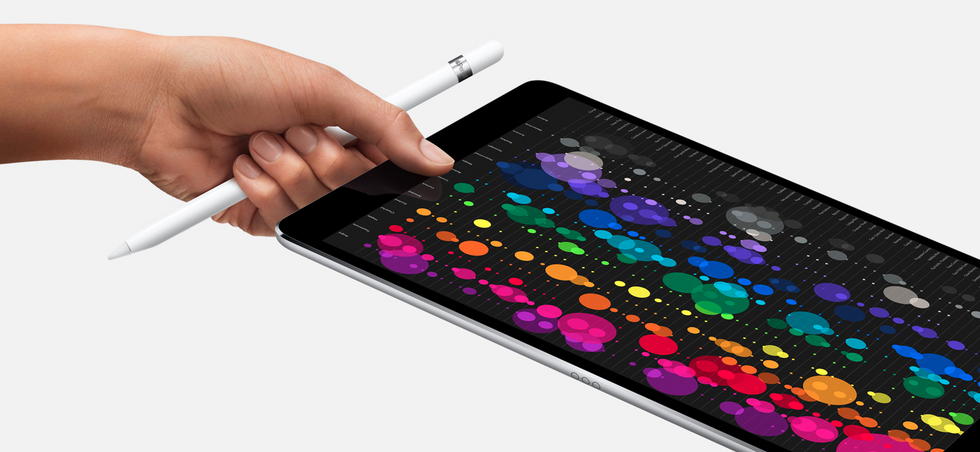 Apple
Also discovered in iOS 12.1 is a mention of 'Memoji syncing'. This suggests the upcoming iPads will feature Face ID, Animoji and the new Memoji feature, because a syncing service would be needed so Apple customers can use their custom-made Memojis on whichever device they like, their iPhone X or new iPad Pro.

The renowned and often accurate analyst Ming-Chi Kuo has also had his say on Apple's upcoming iPads. In a research note sent to investors earlier in September, Kuo said he believes the new Apple tablets will feature Face ID and replace their Lightning ports with a USB-C connection.
This would be a big deal for Apple, opting for an industry-standard connection over its own proprietary technology. But, if its desires to turn the iPad Pro into a computer are to be realized, then the shift to USB-C has to happen, as it will open up compatibility with a wide range of accessories and other devices. Kuo also believes the new iPad Pros will ship with a new 18W USB-C charger.
What will be interesting, is how Apple applies the iPhone X's slim-bezel design to the iPad. While on a smartphone it makes sense to stretch the screen to the edges of the body, for tablets things are different due to their larger size. We grip smartphones by holding their back and edges, but the screen bezel of an iPad acts as its handle, somewhere to grip it with your thumbs. Making this too slim could make the new iPad Pros tricky to hold - especially the huge 12.9-inch model.
Like GearBrain on Facebook