Like GearBrain on Facebook
The virtual reality market has grown too slowly for Nokia to stick around, the Finnish company has said, as it ends production of its high-end VR camera, the Ozo.
Having seen its dominance of the mobile phone market shrink to nothing in the wake of smartphones from Samsung and Apple, Nokia in 2015 pivoted to the nascent VR market. It launched the Ozo, a $60,000 device with eight cameras, eight microphones and capable of shooting professional-grade 360-degree video for viewing through a VR headset.
The camera was recently used by broadcasters at some sports events, including the 2017 Champions League Final soccer match, where VR video was streamed live to viewers at home.
But consumer interest in VR has been focused on lower-quality content than the Ozo was capable of shooting. While some people have invested over $1,000 in the HTC Vive and Oculus Rift (and a high-end PC capable of powering them), most consumers get their VR kicks from smartphone-powered headsets like the $100 Samsung Gear VR. Video for such devices can be shot using a homemade rig of GoPro cameras for under $2,000, or even with a single device like the Samsung Gear 360 or new GoPro Fusion.
A year after it went on sale, the $60,000 Ozo was reduced by Nokia to $45,000. It is now listed on the Nokia website for €23,500 ($27,700).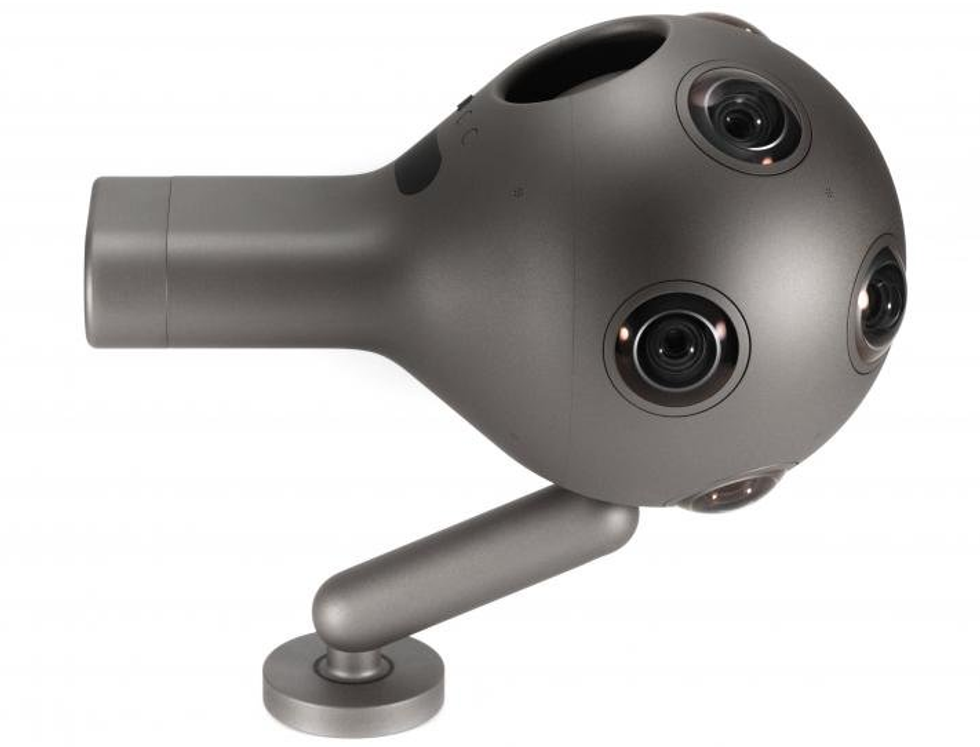 The Ozo features eight cameras and eight directional microphonesNokia
Nokia said on October 10: "In digital media, the slower-than-expected development of the VR market means that Nokia Technologies plans to reduce investments and focus more on technology licensing opportunities."
Development of new versions of the Ozo camera and associated hardware will be "halted", while "maintaining commitments to existing customers." The move will see 310 of Nokia Technologies' 1,090 employees made redundant at Nokia offices in the US, UK and Finland.
But where one door closes, another is opened - or in this case, opened more widely than it already was. Nokia plans to double down on its presence in the digital health market, which it has occupied since its takeover of Withings was completed earlier in 2017.
Nokia has continued producing Withings' attractive smartwatches, smartphone-connected body scales, and even a smart hair brush, with more devices to come in 2018 including a new sleep monitor.
Gregory Lee, president of Nokia Technologies, said the company is at the point where, "with the right focus and investments, we can meaningfully grow our footprint in the digital health market, and we must seize that opportunity." Nokia will also continue its work in developing 5G networking infrastructure and the Internet of Things.
Like GearBrain on Facebook