A speaker designed to look like a Japanese tea cup. An LED-light that evokes bespoke bamboo lighting. Panasonic's installation of tech gadgets in Milan ride the craft movement's tail—weaving handmade touches into gadgetry. The exhibit, "Electronics Meets Crafts" is live now in Milan, a partnership between the electronics company and Japanese craftsmanship to push, what the company calls, "Future Craft" philosophy.
Crafts people part of the Go On collective in Kyoto, Japan designed the prototypes which include not only the handheld speaker called Kyo-zutsu, and lighting fixtures called Gettou which mimics the moon, but also incense burners shaped like a river rock and conductive fabric, called Ori-no-hibiki, that lets you generate music just by waving a hand over the fibers.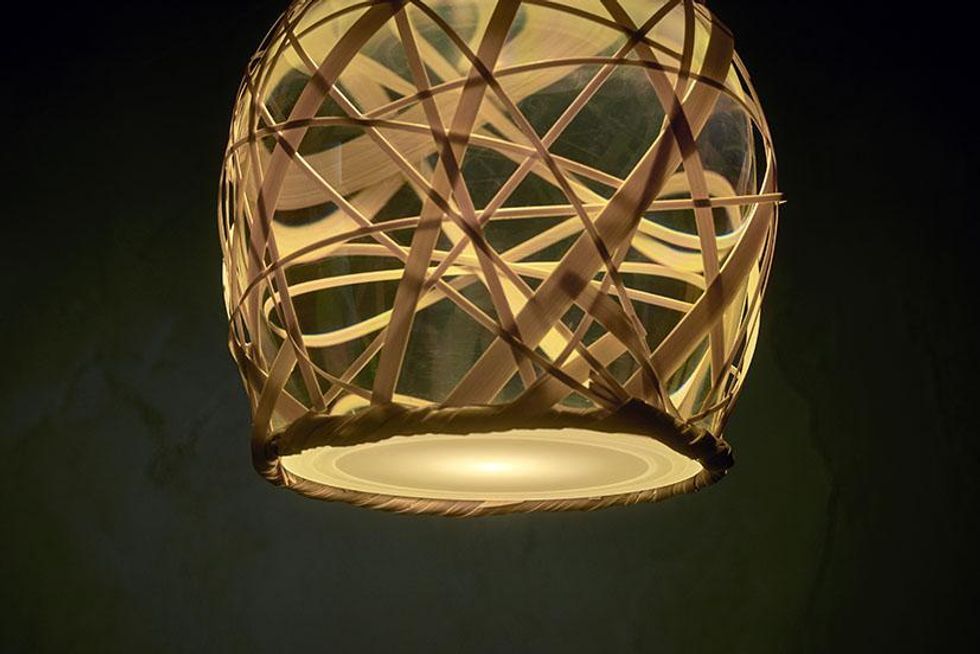 Panasonic's Gettou lights glow from LED technologyPhoto courtesy of Panasonic
There is no pricing for the gadgets, nor any sense of whether these prototypes will ever get into consumer hands. Instead, this is an idea, one we've seen in the technology arena of mixing high-tech with a handmade sensibility. Whether that's marketing paper at this year's CES or using technology to allow crafters to build their own creations, such as online greeting cards or fabric, there is an evolution occurring in this space, with consumers interested in seeing how to weave some warmth in with their IOT devices.
Panasonic's Gettou light is at the nexus of this push. The LED strips are woven in such a way to blend into the bamboo strips, so that the light appears to float within the lamp rather than take away from the natural design. The handheld speaker actually turns on and off with the lift of its metal lid, the sound wafting into the air as would steam from a cup of tea.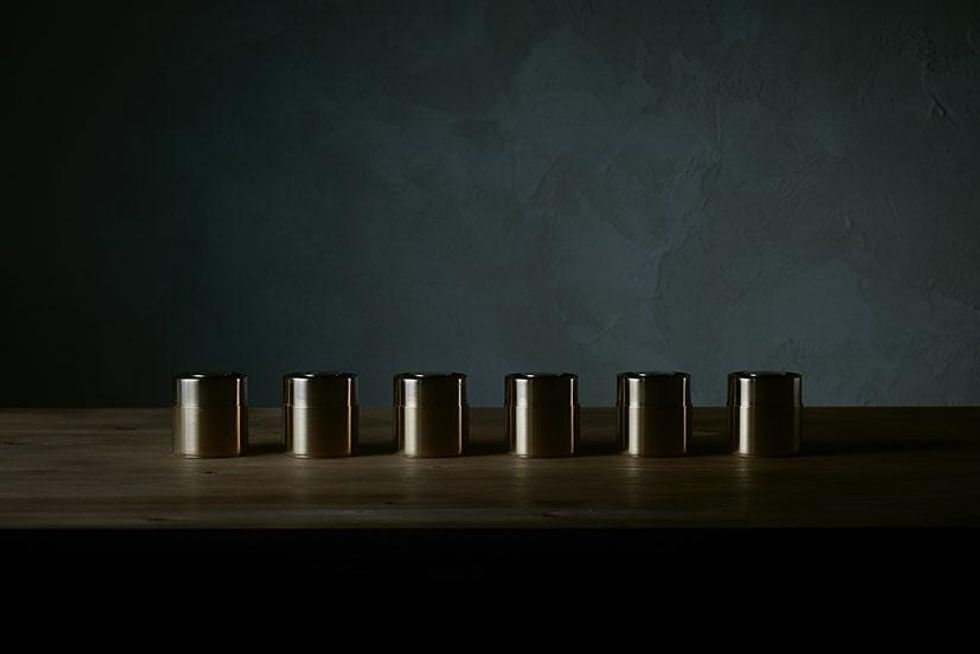 Panasonic's Kyo-zutsu speakers evoke Japanese tea cupsPhoto courtesy of Panasonic
The exhibition is part of the Milano Salone 2017, held in Milan, Italy through April 9, and showcased at the Accademia di Belle Arti di Brera. "I am extremely grateful to have developed this project together with amazing partners, such as GO ON and the Accademia di Belle Arti di Brera, in the incredible city of Milan," said Michiko Ogawa, Panasonic Corporation's executive officer in a release. "We hope everyone can experience dreams and possibilities through their five senses at our installation."