Like GearBrain on Facebook
It has been a very busy 12 months for Peloton, the up-market exercise bike company for whom widespread gym closures due to the pandemic brought huge demand for its products and online exercise classes.
Now, as the world slowly starts to open up again, the company appears to have its eyes set on adding wearable technology to its product portfolio. So far, the company has two generations of its exercise bike, plus a treadmill, a standalone smartphone app for exercising with your own non-Peloton equipment, and a clothing partnership with Adidas.
Read More:
But with its acquisition of Texas-based Atlas Wearables, a smartwatch or fitness tracker could be next. Reportedly completed towards the end of 2020, the buyout was confirmed by Peloton in the last few days.
Launching via a $500,000 crowd-funding campaign in 2014, Atlas Wearables produces fitness-focused smartwatches including the two-year-old Atlas Multi-Trainer 3, dubbed the world's "most powerful training and recovery tool".
The watch is claimed to use artificial intelligence to automatically recognize and track over 1,000 types of exercise, from HIIT classes and cross-fit, to core workouts, weight lifting, stretching, rowing and more.
As well as precise exercise recording, the watch also focuses on helping owners recover faster, with analysis of muscle fatigue and a dozen other biometrics. Interestingly, especially given Peloton's interest in Atlas Wearables, is how the Multi-Trainer does have GPS to record locational data of outdoor running. Instead, it is designed as a wearable for the gym or home workout – just like the Peloton bike, treadmill and app.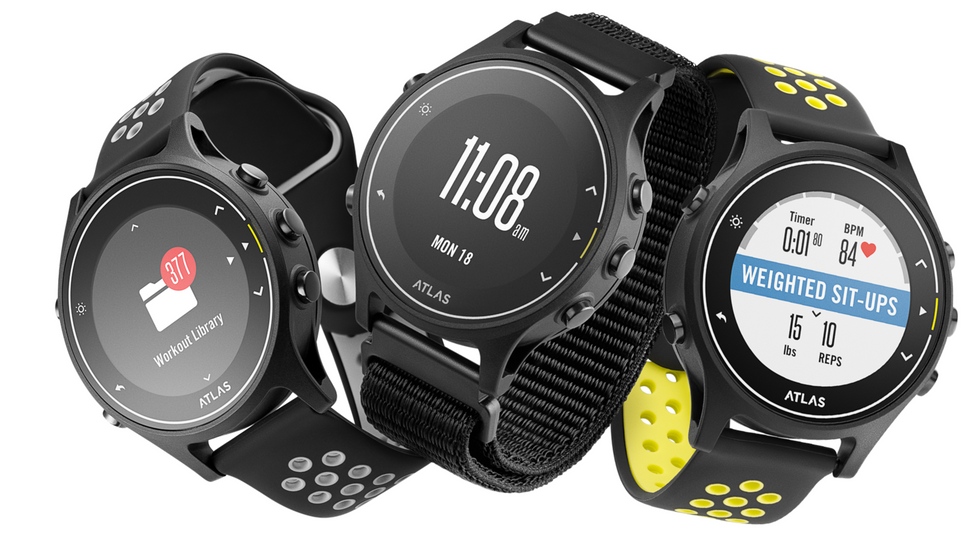 This small omission sets the Multi-Trainer apart from other exercise-centric smartwatches from the likes of Garmin and Polar. Whereas they produce watches for tackling marathons, expeditions and trail running, the Atlas watch is one to be stored in your gym bag.

What Peloton paid for Atlas Wearables has not been disclosed, but as Wareable points out, its founder Peter Li has been working at Peloton since November 2020, according to his LinkedIn profile, as the director of artificial intelligence and computer vision.
Producing a wearable makes a lot of sense for Peloton. While its bike can already capture some data during exercise classes, and other wearables, including heart rate monitors and the Apple Watch, can also work with the Peloton system, there is surely value in a dedicated device built in-house. Peloton may well have seen how Apple's exercise ecosystem now includes the Watch, but also iOS, the Apple TV and fitness classes offered by the new Fitness+ subscription service.
Tightly integrating data captured by the bike and its own wearable can only be a good thing for Peloton, and Atlas Wearables' AI capable of recognizing hundreds of different exercises gives Peloton a way to grow into other sectors of the exercise market. If the watch worked in a standalone matter with the Peloton app, and without the expensive bike, it may offer new customers a way into the brand without spending $1,700 on the company's star product.
It will likely be a good while yet before we see the fruits of this acquisition, but this first step is certainly an interesting one.
From Your Site Articles
Related Articles Around the Web
Like GearBrain on Facebook