Like GearBrain on Facebook
Philips is bringing the club atmosphere into homes through Hue Sync, a computer-based app that creates lighting orchestrations based on movies, music and even gaming.
Lighting scenes are created on the fly through an algorithm that responds to sound and visuals. Colors change to match what's on a screen, or blink to a beat. Philips calls them "light scripts," which are pushed through its devices.
Customers can choose how intense, or mild, they want the lighting to react from presets in the software — and colors are linked to certain moods, says Philips. But the actual lighting changes are written on the fly, the company says, making choices on its own based on the data it's hearing and seeing.
Philips showed off Hue Sync, which goes live in the second quarter, at CES, where lights flashed and changed colors during video game play, while shifting softly into blues, reds and oranges during a short clip from Pixar's latest film, "Coco."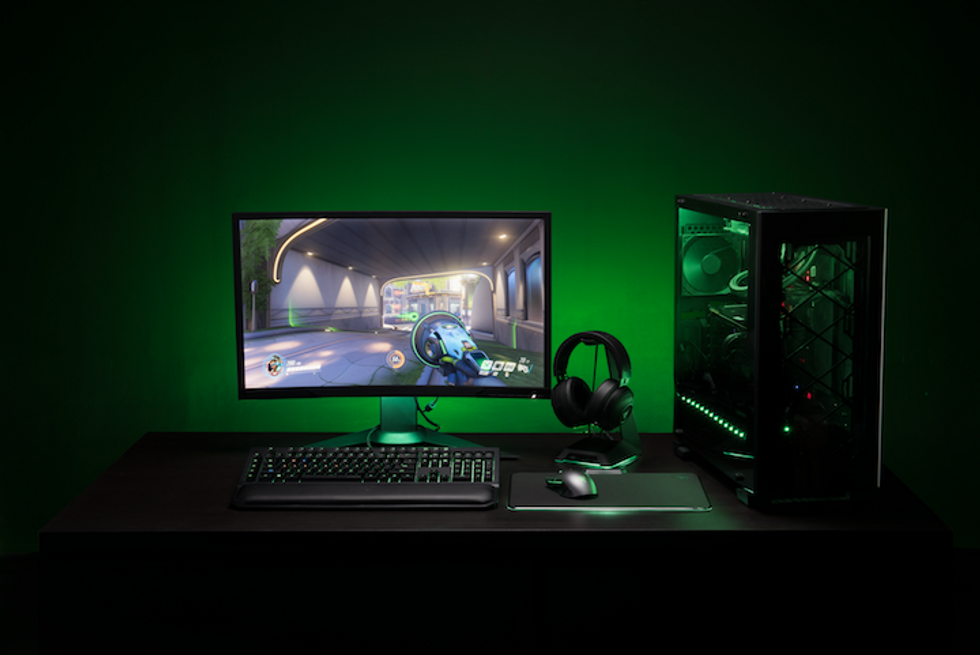 Gamers can bring new lighting colors and actions to their gameplay through Hue SyncPhilips
A partnership with gaming brand Razer is already live, where gamers can have their keyboard, mouse and room lighting change based on the hero on the screen — and even that character's abilities. During a demo of "Overwatch," the lights in the room shifted green as a player shot at enemies, then turned to yellow when players gained healing points.
For those who like to set their lighting and leave it, updates to the Philips Hue app will return the color picking wheel, removed from the 2.0 version. For Hue 3.0, which goes live this spring, customers also get instant access to their favorite scenes, including those they had just used. You'll also be able to let the app know which lights in the home are meant to be functional — and which are used more for mood setting.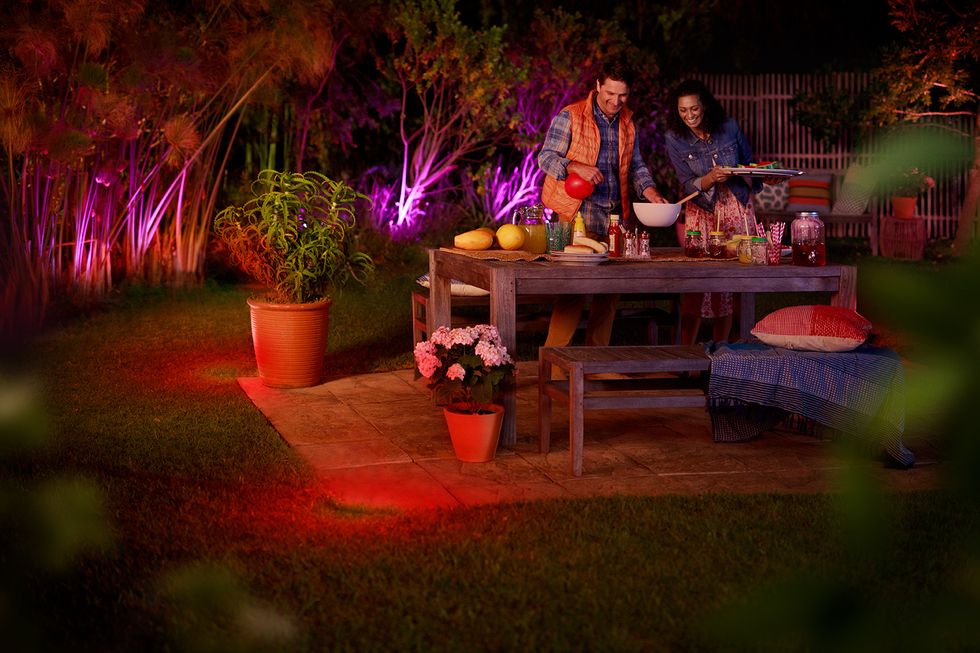 Philips is giving garden makeovers with a new line of outdoor lighting products debuting this summer.Philips
The outside of the house is also getting a lighting make-over from Philips with a new line of smart lighting products that will let customers art direct their abode. Philips supplies the lighting for the Empire State Building. And while homeowners aren't likely to run flashing spots from their chimney to lawn, the new line will certainly widen the standard white lights most have glowing from their porch.
Lights could be linked to security use, showcase a garden — or even create holiday scenes during the year, says Philips. That line is expected to debut this summer.
And don't forget to check out The GearBrain to see what other connected devices work with Philips Hue, Google Home or Amazon Alexa enabled device.
Like GearBrain on Facebook