Pros: Solid, eerie music, map is well-design, offers different difficulties.
Cons: Might be a bit repetitive, game limit, additional story lines cost $1.99.
If you're like me and have absolutely zero sense of direction, Valley of Fear is the survival horror VR game of your nightmares/dreams.
Developed by Vadim Semyonov, the objective of this first-person game is to try and make it out of a creepy abandoned farm alive after your character accidentally wanders on the grounds. The lesson here, like most horror movies, is to never go off the path. Better yet, just never step out after dark. It's night time and without being able to see more than a few feet ahead, you must weave around trees and buildings to collect ten "ancient artifacts." All the while, you're being pursued by a scary looking demon you can't hurt and who will leave you bloody if you look into his eyes. It's creepy and if you die it's a little bloody: the 12+ rating is good to follow.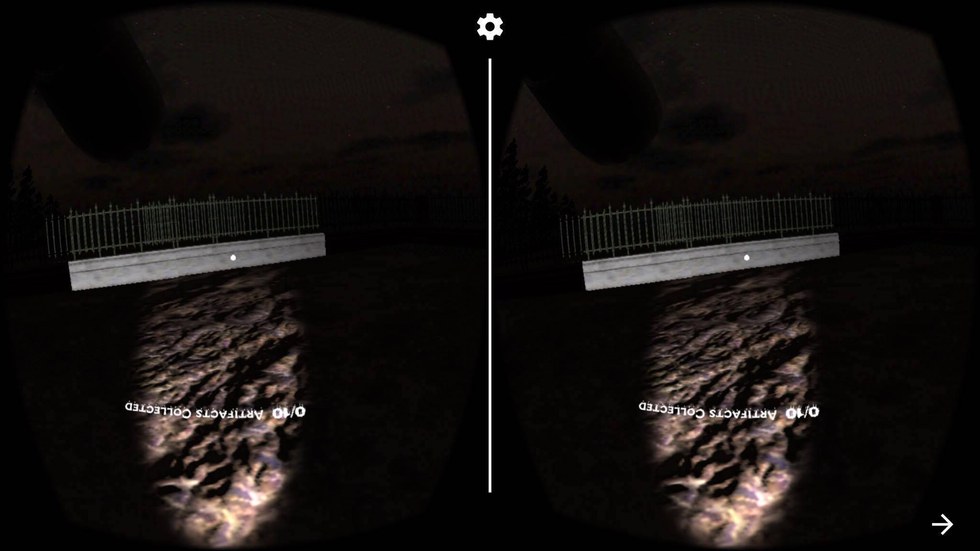 The game a simple, but effective setup that calls to mind Slender: The Eight Pages which had players collect pages to escape from the Slender Man in a similarly creepy setting. If you were a fan of Slender, you might find Valley of Fear somewhat repetitive. However, the VR experience adds to the sense of dread and the mechanics of looking down to move definitely brings something new to the experience. Because you're forced to turn in all kinds of directions, the game forces you to play standing up. While this might not please the couch potatoes, Valley of Fear is a perfect match for Google Cardboard. There's four difficulty settings, so if you like the premise it'll entertain you for a while.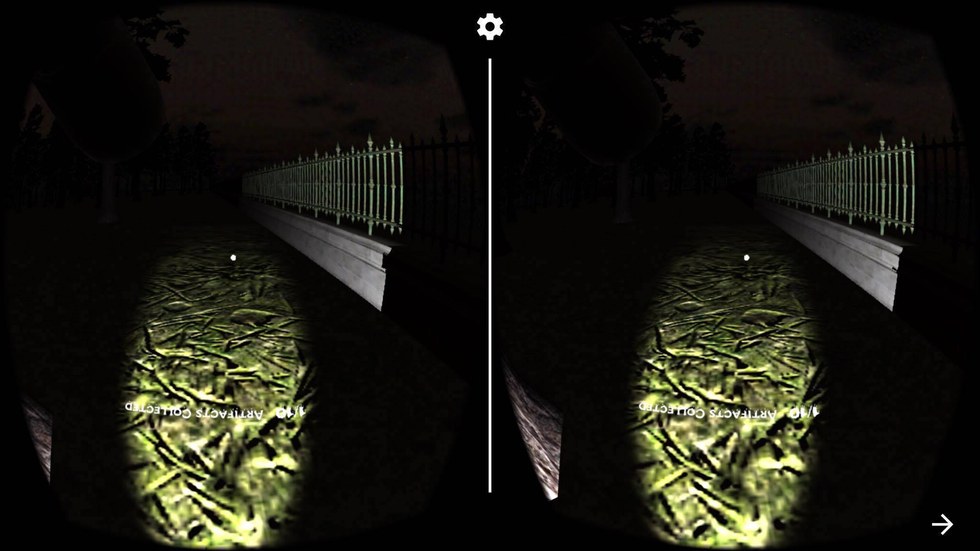 Also, Valley of Fear has a really great design—fences surround you, trees tower over you, and object sit around like they're haunted. You can spot artifacts by their golden color. I was both angry and impressed when a distant light I followed turned out to be a lightbulb on the side of a menacing farm building, which is a hundred times more daunting to explore. This game understands suspense.
Crucial to any good horror game, of course, is the music. Valley of Fear does a fantastic job of setting a eerie tone and whispers of "I see you" and other threats will keep you on your toes—definitely put your earphones in for this one. When the demon enters your line of sight, there's an appropriate sound to both frighten and warn you.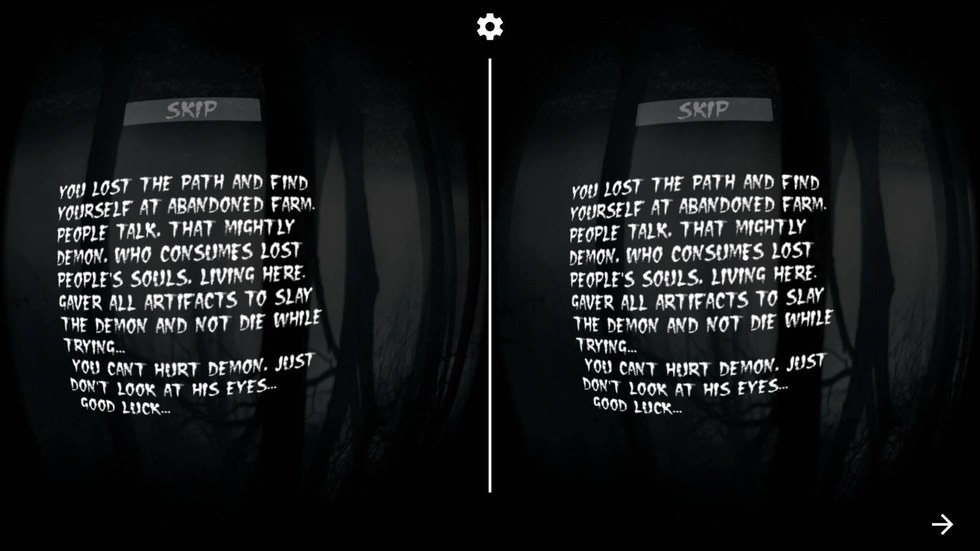 The game is currently available on iOS and Android. But users should be warned you're only given one round before it asks you to buy the game for $1.99. While I think it's worth it—and I can't fault the creator for not making the game totally free—the first game is usually the one where you die abruptly, making it difficult to get a real grasp of the game. Valley of Fear also supports Myo armband, though not having one didn't take away from my experience.
-Charline Jao, GearBrain's VR intern, last reviewed InCell VR app. She's passionate about VR and how the technology is changing the idea of narrative and filmmaking.