Like GearBrain on Facebook
Updated October 17, 2017 All five of my mom's brothers are color blind along with my grandfather. My mother also carries the gene so my brother even might have the disease. They are all green/red color blind — even though most of them still drive which concerns me everyday. So when I saw the iOS DanKam app, I was super curious to see if it actually worked or not.
DanKam: Colorblind Fix is an app that shows an augmented reality in which you control how colors are altered so color blind people can see and differentiate them easier.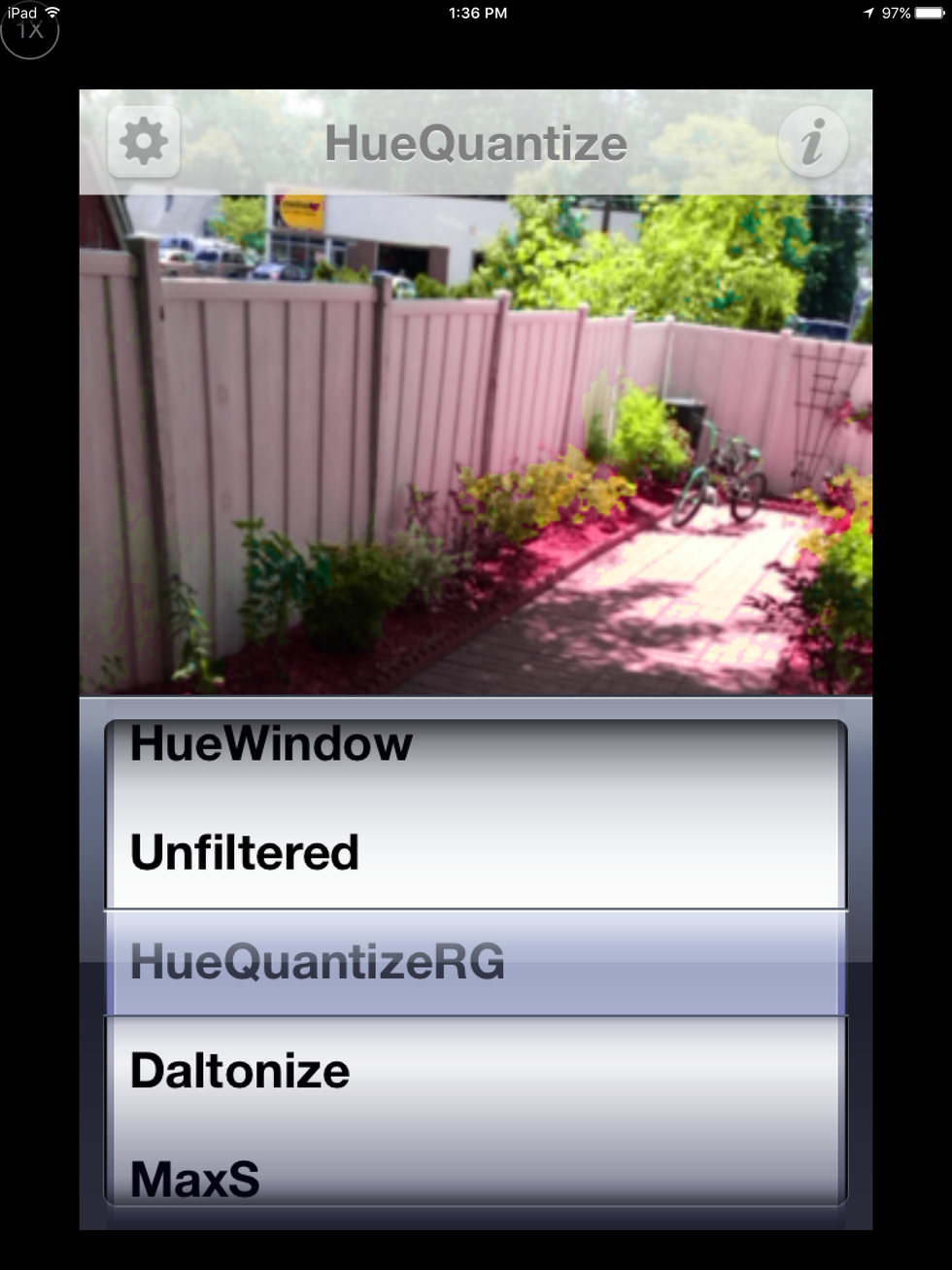 HueQuantize is one mode that lets you adjust colors in the DanKam app.
There are five adjustments — mode, balance, light, pause and source. Mode lets you choose between HueQuantize, HueWindow, Unfiltered, HueQuantizeRG, Daltonize, MaxS, MaxSV+HQ, MaxSV and H->V. Most of these options didn't apply when I used it with my uncle — we set it on HueQuantizedRG most of the time, which makes all the colors between red and green look red, yellow, green and blue.
Balance and light both rely on the mode. Balance refers to the white balance and adjusting this on our mode converted colors from red and green to a spectrum. The light option wasn't available most of the time, but turns on the flash to provide a clearer picture. The pause button allows you to freeze the image, while source allows you to to change the camera, view colorblind tests and the color wheel or select a picture.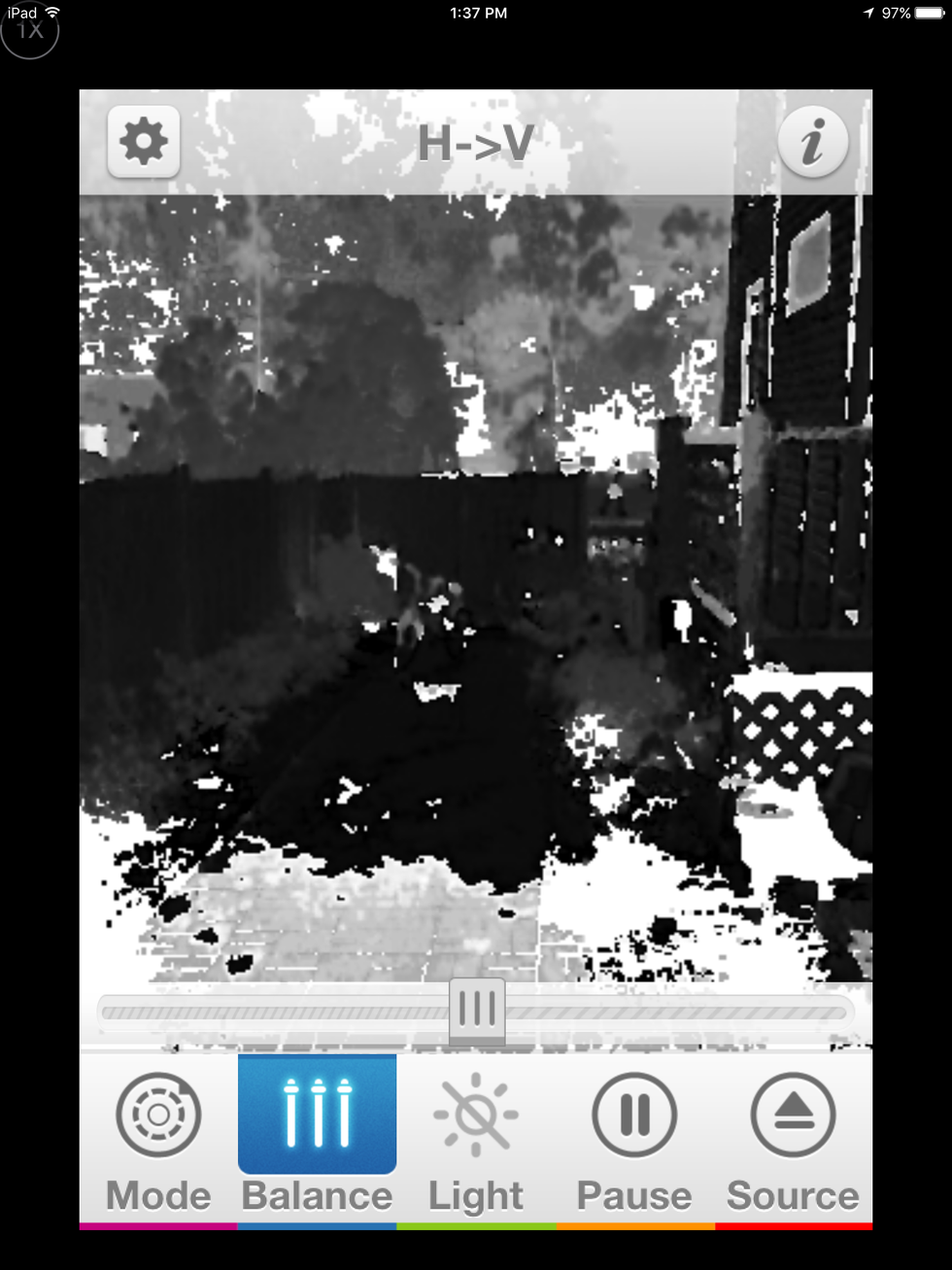 Balance helps to white balance the scene around you in the app.
The settings lets you set the color boundaries, hue window width and scale, HQ Sat Spike and white balance divisor. After playing around with the settings, I reverted them to their original numbers in case I messed anything up. Be sure to tap on the information button as it gives you descriptions of what everything does.
The camera quality is subpar, but the color adjustments work very well. By changing the red and green colors to another spectrum, my uncle was able to differentiate between the two. However, we couldn't find the correct adjustments for him to actually see red.
There really isn't one setting to make you see perfectly, but while we were playing around with the app, turning the balance all the way to the right on the HueQuantizeRG mode allowed my uncle to differentiate between the red and green.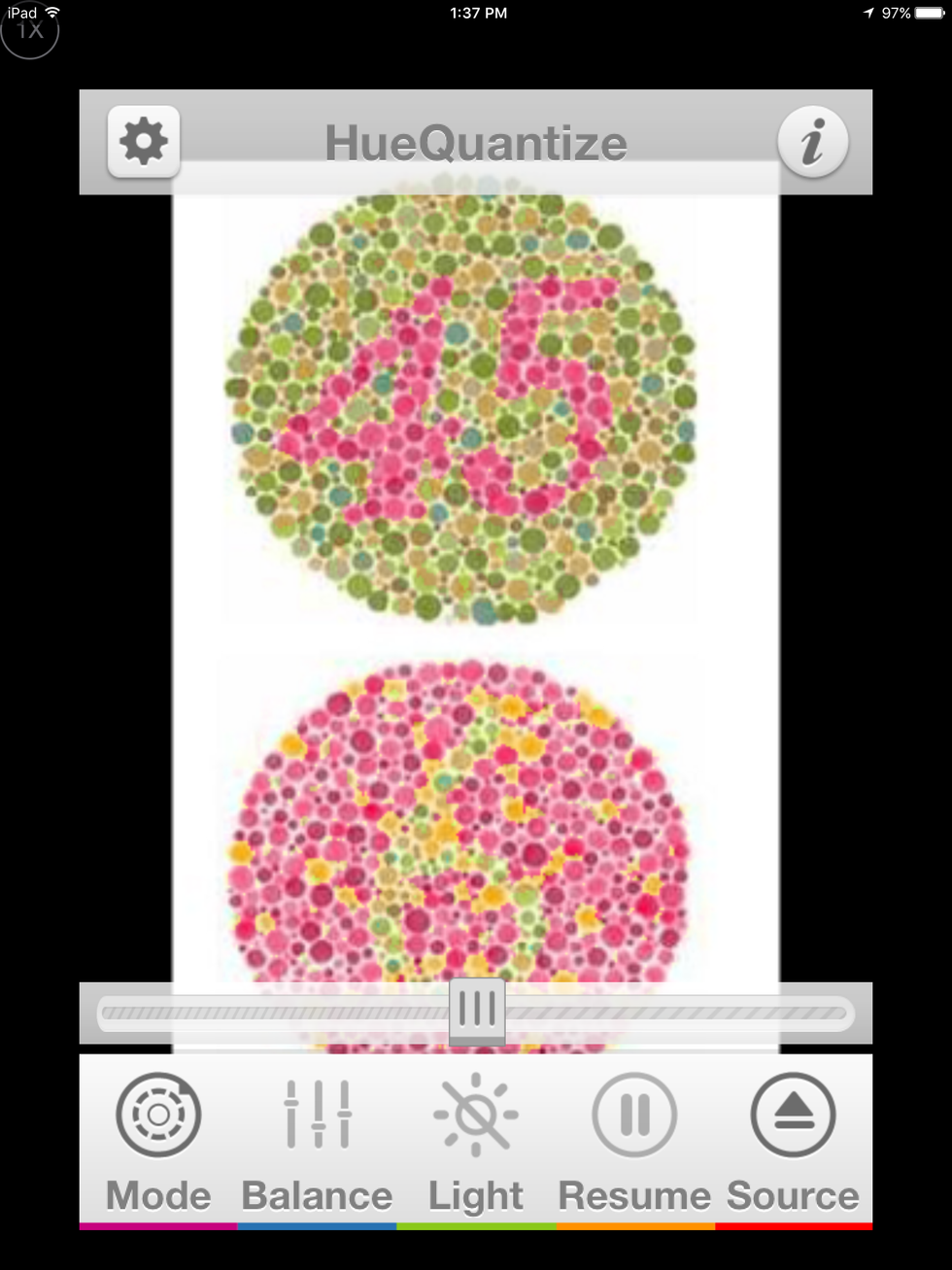 With the HueQuantize mode, my uncle could see the difference between red and green.
However, he also said that they video and picture quality were too poor for him to see anything clearly. Forget the small details, too. The app would be perfect for anyone in a profession or a task that needs them to differentiate colors, but it won't magically allow you to see all colors.
I also don't know anyone who is any other category of colorblind, so I'm not sure how well it works on other people. But this app is just $2.99 — and is using augmented reality, in my opinion, for a good cause.
-Han (Amber) Wang recently reviewed the SkyView Free stargazing AR app for GearBrain.
Like GearBrain on Facebook