Like GearBrain on Facebook
The Gorillaz was one of the bands I lived for during my early 2000's alternative phase, when everyone I knew wanted to be different and edgy. However, unlike other bands, the Gorillaz was completely virtual: digital cartoon characters played music in their visually exciting videos.
Created in 1998 by Damon Albarn and Jamie Hewlett, the Gorillaz four animated band members consisted of Murdoc Niccals, founder and bass player, Noodle, the lead guitarist, 2-D, lead vocals and keyboard, and Russel Hobbs, the drummer. The band's first album, Gorillaz, was an immediate hit when it dropped in 2001, going platinum.
Recently, the Gorillaz released a new augmented reality app, downloaded from either the App Store or Google Play, was designed as a global album listening party for its most recent album, Humaz. Now, however, it's a cool way to get facts about the band.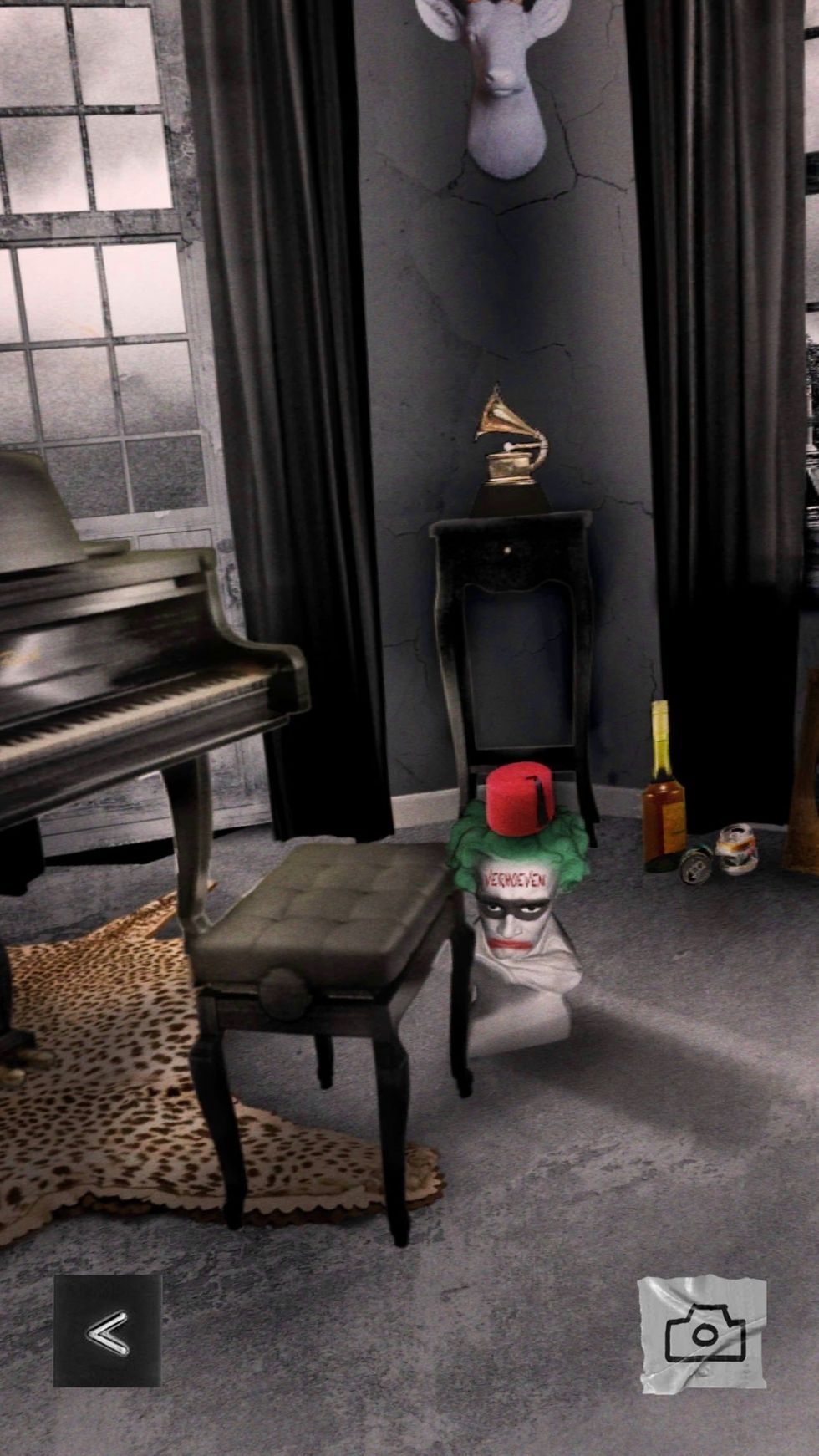 The Gorillaz app takes you through a VR and AR world, presumably where the band livesGearBrain
Down the rabbit hole

When you first open the app, you'll have to give the usual permissions — then the app seems to open what appears to be your smartphone camera. However, when you move around, you can see that different augmented reality figures appear on the screen in augmented reality. I saw clown faces pop up, stained glass windows and cattle skulls appear all around the library where I was sitting, and I was honestly sure they were going to wake my sleeping friend.
Anything you see in the screen you can photograph — then share on social media or continue to play in the app. One downside, though, is you can't save the images to your smartphone's photo album. This is a walled garden experience, and that was a bit annoying. You can do a screenshot if you want — it's not as clear (some of the images move) but certainly an option.

Having images pop up in the screen certainly was fun — and I thought that was the entirety of the app. Then I started tapping on the figures, and one, a cattle skull, transported me through a psychedelic rainbow swirl into what seems to be the Gorillaz' house. In one room, there was a piano, a severed head, a stuffed bear and other eclectic items very keeping with the edginess of the band. If you can click on a image, it usually vibrates. A cat meowed when I clicked it, a wardrobe took me to the Gorillaz store.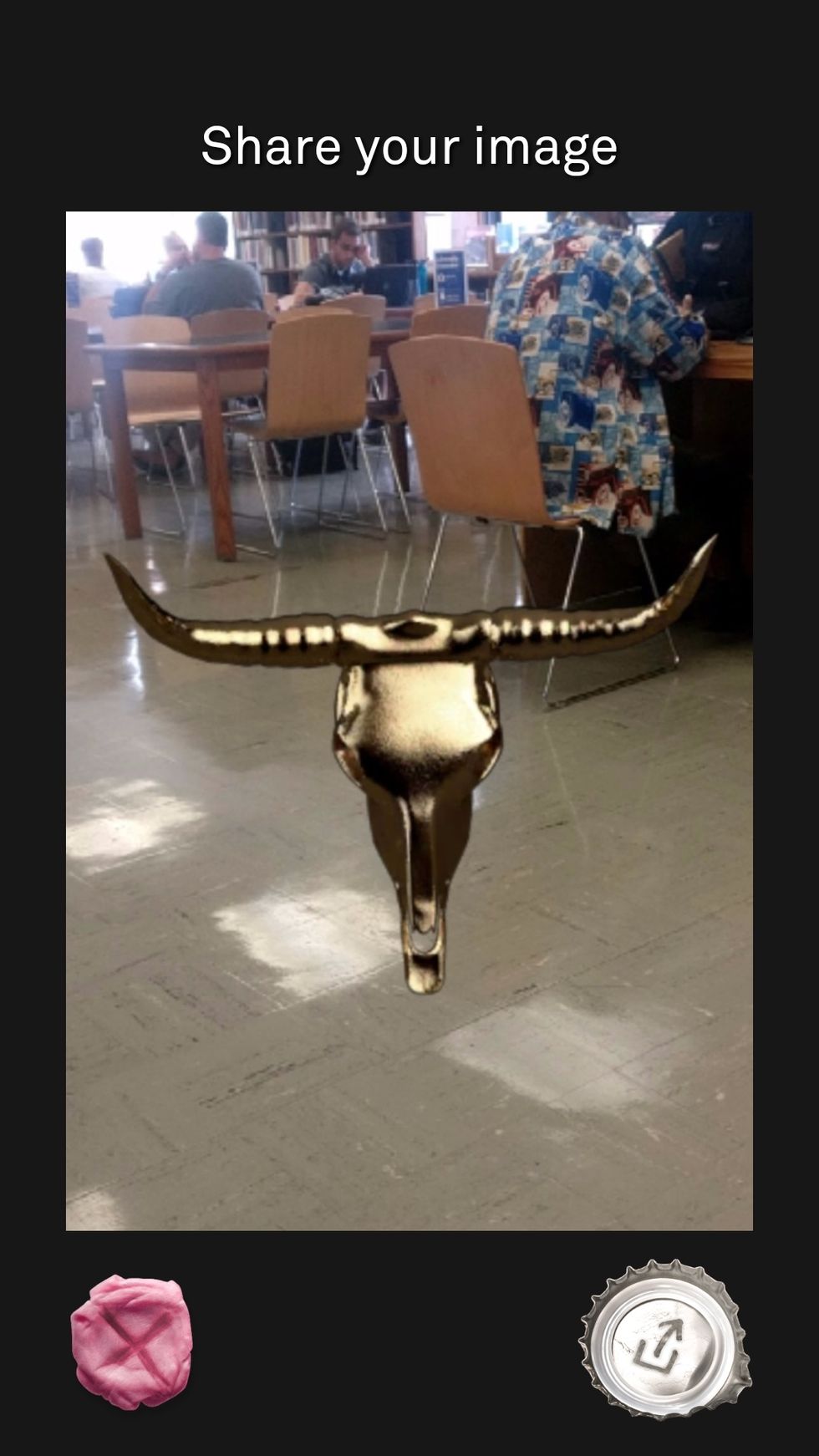 Objects first appear in AR in the Gorillaz app, and once you click you're swept into another spaceGearBrain
Since tapping on random images got me to the Gorillaz' house, I wondered where else I could go. I tested the 3-D glasses on my bed, which opened up a virtual reality mode. Another object (this one we'll let you figure out on your own) led me to Murdoc's personal YouTube channel, and I was able to strum a guitar that was next to an upside down cross. Yet another took me to Noodle in a practice room, and another opened up a Gorillaz playlist on their YouTube channel and their greatest outtakes.

Worth a download
The app includes additional features, including a compass that led me in the direction of the Gorillaz house and characters that drift in and out. Even though the app is super big and explorable, the Gorillaz website has more to entertain you.
Still, for any hardcore Gorillaz' fans — especially those who appreciate the graphics and imagery that make up the band's brand — the app is a fun way to dive deep into their mindset and world.
Pros:
Cool graphics
Insider view of the band
App is free
Cons:
Can't save photos
Limited content
You need to figure out what to do
Like GearBrain on Facebook