The new second generation Ring Video Doorbell launches today boosting its video quality, night vision and motion sensing — the three key elements that enhance its use as a home security device.
Video quality is enhanced from 720 p to 1080 p, and there's a new near zone to help people set motion sensing for more accurate reactions from the smart doorbell's camera.
One new feature that enhances its use as a security device is the new Snapshot Capture feature which takes still images through the camera throughout the day. These are triggered by movement, but at certain intervals, and people can change the frequency of how often the camera takes these images.
The images can be downloaded to a mobile device, and they're stored both on the cloud for seven days. Be aware, that you do have to be subscribed to the Ring Protect Plan to enable this feature.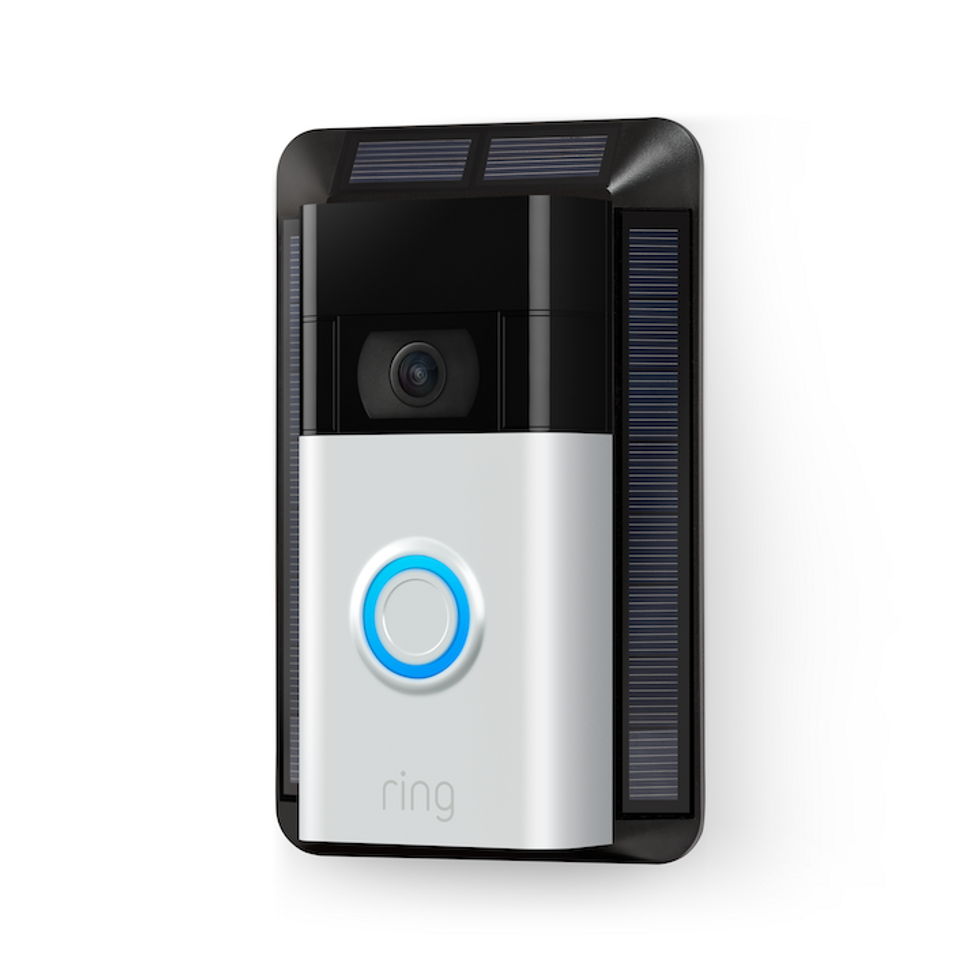 You can now pick up a solar charger for the 2nd Gen Ring Video Doorbell, which will go on sale in July for $49.Ring
It took six years from Ring to update its original, and since then the company has added a number of devices to its lineup including the Ring Video Doorbell 2, smart lights and a home alarm. But the Ring Video Doorbell is considered the classic.

The additional Solar Charger may especially appeal to people today who are looking to be a bit more environmentally friendly. While the panel is $49, presumably this could help save on batteries, but more crucially will potentially enable people to also extend the battery life of the devices and lend more flexibility on where it can be placed. The Ring Video Doorbell can also hardwired into a power source.
People can pre-order the 2nd Gen Ring Video Doorbell on Amazon and on Ring, and will be able to purchase the device on June 3, 2020. Customers will need to wait to buy the added Solar Charger, which will only work with the 2nd Gen Ring Video Doorbell, until July.
All-new Ring Video Doorbell (2nd Gen) – 1080p HD video, improved motion detection, easy installation – Satin Nickel