Fitting a smart video doorbell to your property means you can virtually answer the door from anywhere in the world.
Thanks to their cameras, microphones, speakers and internet connection, these doorbells alert you via a smartphone app (plus a conventional chime fitted to a wall outlet in the home). You can then speak to the visitor through the phone app, instructing them to leave a package on the doorstep, or letting them know you'll be there in a minute.
These devices also double up as security cameras, as many feature motion detection, night vision, and will record a snippet of video (usually around 30 seconds) when they see or hear something. When paying for a monthly subscription service, this footage can be stored in the cloud and viewed days or even weeks later.
Some smart doorbells hook up to various smart home platforms and ecosystems, including Amazon Alexa, Google Home, Apple HomeKit, and IFTTT (If This, Then That).
Here are six of the best video doorbell options in 2020:

Ring Video Doorbell 3 Plus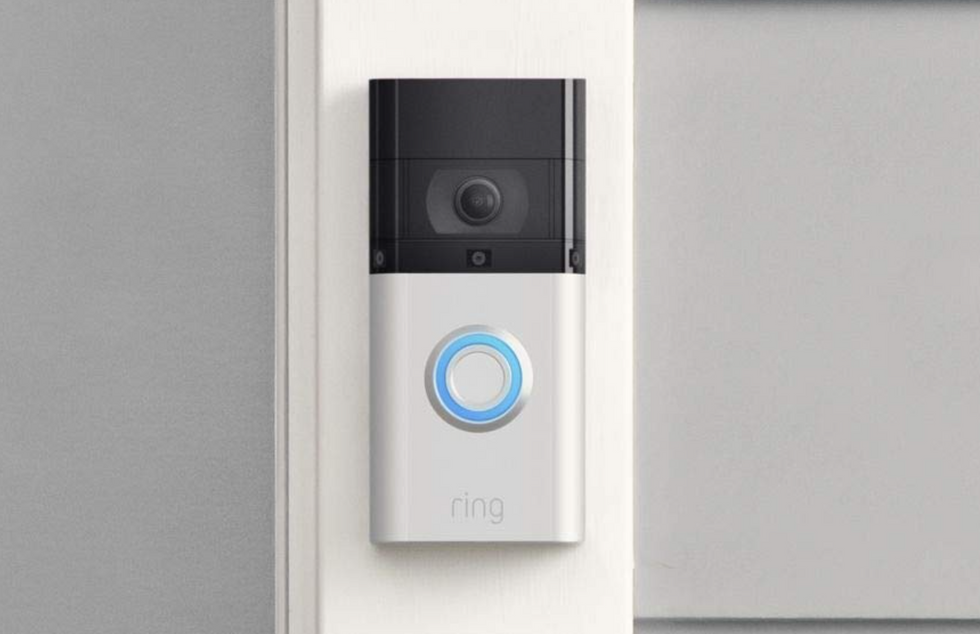 Ring Video Doorbell 3 Plus
Ring
Amazon-owned Ring is arguably the best-known smart doorbell company, offering a wide range of devices ranging from under $100 to almost $500. We think the new Video Doorbell 3 Plus hits a neat balance between these two extremes, while also giving the option of a wired or wireless installation.
This means it can be powered by your existing doorbell wires, or be mounted to the doorframe, wall or fence wire-free, thanks to its removable and rechargeable battery.
The Ring Video Doorbell 3 Plus records footage at 1080p HD and includes a microphone and speaker for two-way audio. The Ring apps lets you customize the device's motion sensitivity, and two included mounting frames let you adjust the angle of the camera.
Priced $30 above the regular Video Doorbell 3, the 3 Plus gains a new feature called Pre-Roll, where four seconds of video is saved from before motion was detected, ensuring you capture everything, even if the visitor quickly walks away.
The device has infrared night vision, is weather resistant, and hooks up to Amazon Alexa. This means you can have the assistant say "someone is at the front door" through all of your Echo speakers when the button is pressed. IFTTT support means the Ring can be configured to flash your smart lights too, if you like.
The only downside to this Ring is that it does not come with a conventional chime. Instead, unless you buy one from Ring for $30, the doorbell will only alert you via your smartphone, or Echo speaker if you have one.
We should also give an honorable mention to the entry-level Ring Video Doorbell, which was updated for 2020 and costs just $99.99. It has 1080p Full HD video and the same wireless, battery-powered designed as the 3 Plus, but misses out on 5GHz Wi-Fi, a removable battery (it is integrated and rechargeable), and Pre-Roll.
Read More:
Nest Hello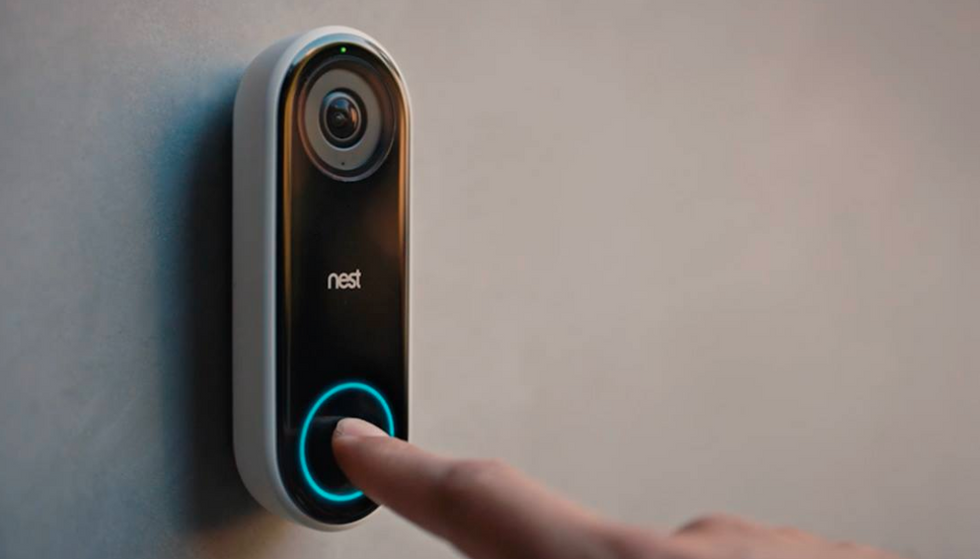 The Hello video doorbell shoots HDR video in a tall 4:3 aspect ratio
Nest
The Hello is a smart video doorbell from the Nest smart home company, owned by Google. Setting the Nest Hello apart from the crowd is HDR video which is shot in a tall 4:3 aspect ratio, which means you can see more of the visitor than the widescreen 16:9 view offered by other doorbell cameras.
Also setting the Nest Hello apart is facial recognition which, once you have given it the names of your family and frequent visitors, will start to tell you who is at the door, rather than that the button has merely been pressed by a stranger.
You can use the Nest app to set-up special canned responses - in other words, you can pre-record messages like "I'll be there in a second" or "Sorry, I'm away. Please leave parcels with the neighbor" and tap to have these play to a visitor, instead of speaking to them directly.
With Google Home integration, the Nest Hello can show its video feed on your Google and Nest smart displays, whenever you ask the Google Assistant.
The Nest Aware subscription service costs from $5 a month and stores 24/7 video recording in the cloud, for you to view and download later - handy if you are the victim of a burglary, or the camera catches something worth investigating. The only real downside of the Hello is that it does not have a battery and must be hardwired.
Blue Doorbell Camera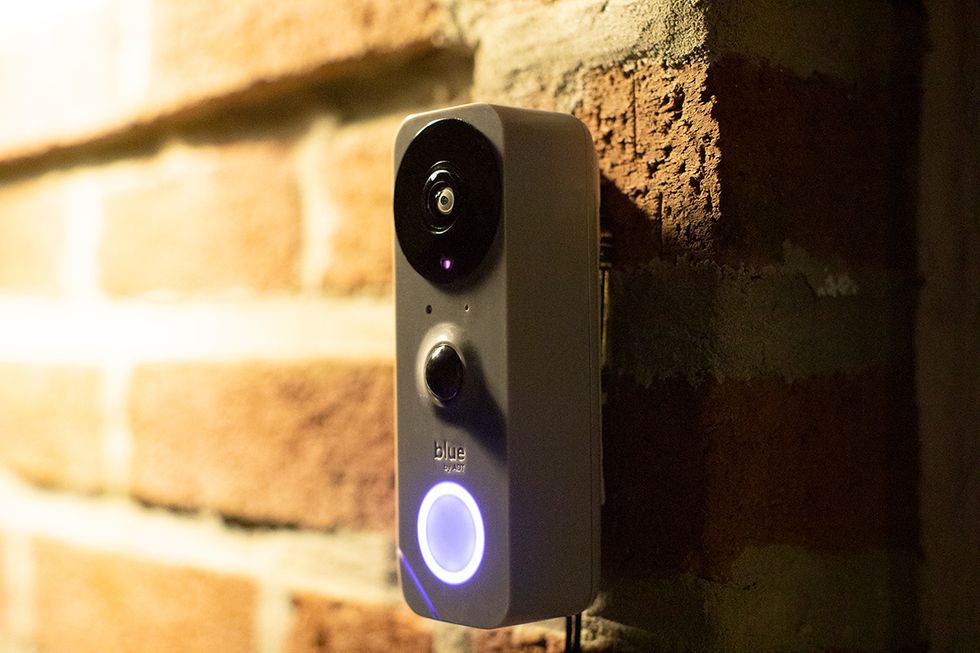 Blue Doorbell Camera
Blue
The $200 Doorbell Camera is from ADT Blue. It is a wired device that includes night vision, facial recognition, a speaker and microphone for two-way audio, 1080p Full HD recording, an impressive 180-degree field-of-view, and integration with Alexa and IFTTT. Blue says connectivity with Apple HomeKit and Google Home is coming soon (as of October 2020).
When we reviewed this doorbell we particularly liked the reasonable cost, facial recognition, and how it works independently or a part of the broader Lifeshield home security system.
Read More:
August Doorbell Cam Pro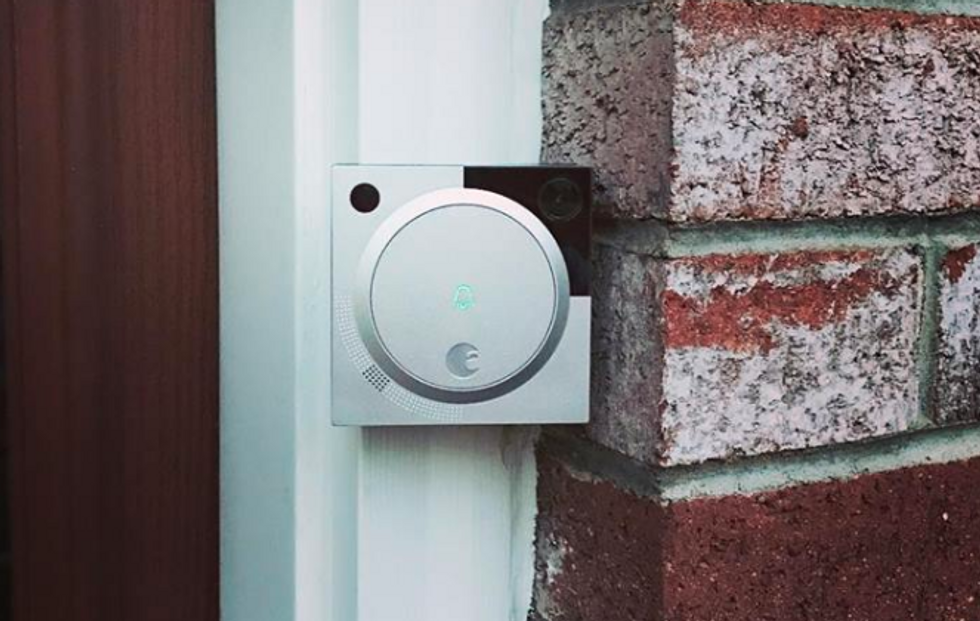 The Doorbell Cam Pro has 24 hours of free video access, and hooks up to August's smart door locks
August
Another option from August, only this time a hard-wired video doorbell with no battery to recharge. The Doorbell Cam Pro is powered by your existing doorbell wiring, connects to the web va your Wi-Fi router, and shoots HD video with two-way audio.
A feature called HindSight constantly monitors and captures moments from before a motion alert is triggered. That way, the video clip stored to the cloud will include all of whatever caused the camera to start recording, instead of missing the first few frames as the camera gets to work.
Unlike many other systems, August offers free access to video recordings for up to 24 hours. That way, if something triggers the camera on a Friday night, you have until Saturday night to check out the footage and download it if necessary.
August also produces smart door locks, which can work in unison with the Doorbell Cam Pro - this means you can remotely answer the door and unlock it, all from your smartphone. Useful if you need to let the cleaner in while away, or help out your children when they forget their key.
Read the GearBrain review of the August Doorbell Cam Pro here
Ring Video Doorbell Elite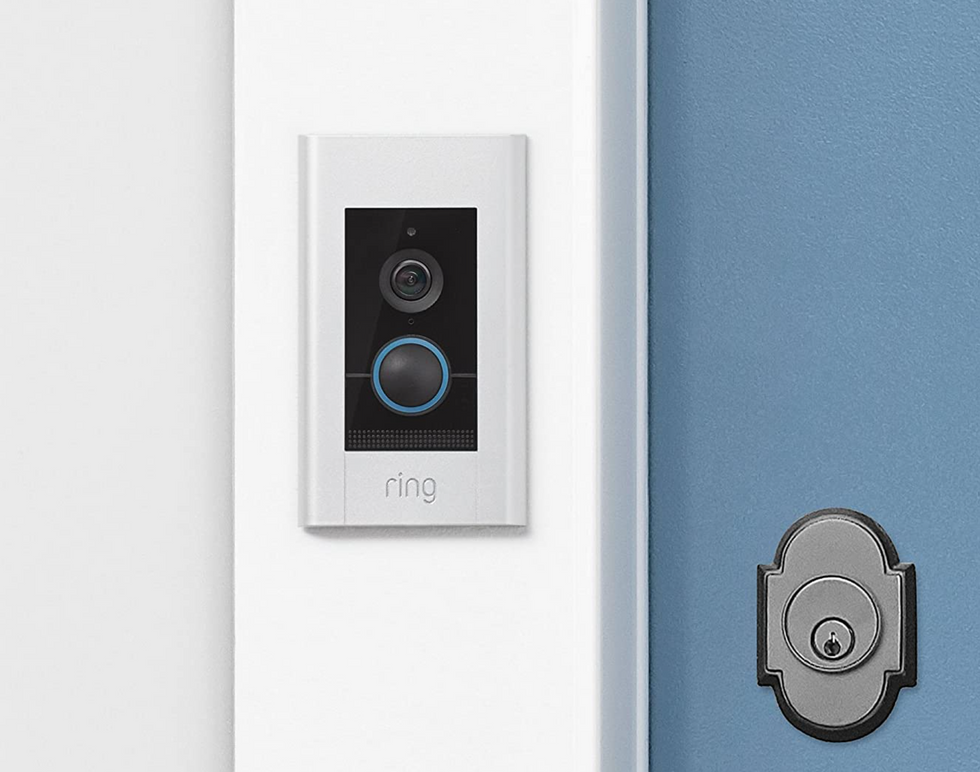 The Ring Video Doorbell Elite
Ring
We know $350 is an awful lot to spend on a doorbell – even a smart one with a video camera, and especially when other options from Ring cost just $100. But the Ring Video Doorbell Elite costs more because of a couple of key design features.
Firstly, it is intended to be sunk into the wall next to your door, resulting in a more integrated look instead of a bulky device stuck onto your door as an afterthought. This design also makes the Elite more difficult to be stolen, but Ring suggests you pay for professional installation.
Also unique here is how the Ring Elite is powered by Ethernet. That way, the doorbell does not rely on a Wi-Fi connection to your router, which means it is well-suited to large properties, or older houses with thick, Wi-Fi blocking walls. If your router is a long way from the front door, this power-by-Ethernet design is your best (albeit pricey) option.
Skybell Trim Plus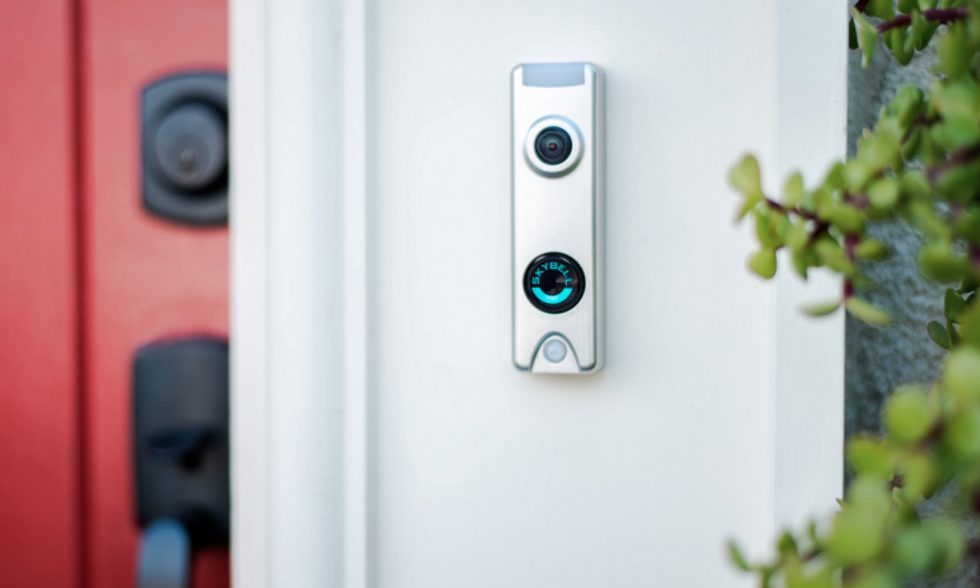 Video is stored online for free for seven days
Skybell
Finally, we have the Skybell Trim Plus. This compact, 1.4-inch wide video doorbell looks much more like a traditional buzzer compared to many of its rivals, yet still has space for a 1080p HD camera with full-color night vision, motion sensors, and rain proofing.
Like many other video doorbells, the Trim Plus alerts you via your smartphone and is powered by your property's existing doorbell wires. Skybell offers seven days of video storage for free, and the Trim Plus is available in black and silver color options.
The Skybell works with a wide range of smart home systems, including Amazon Echo, Nest, Samsung SmartThings and IFTTT. (Check out The GearBrain, our smart home compatibility checker to see the other compatible products that work with Samsung SmartThings as well as Amazon Alexa and Google Assistant devices.)
Smart Video Doorbell Buying Guide - GearBrain www.youtube.com
Introducing Ring Video Doorbell Pro 2 – Best-in-class with cutting-edge features (existing doorbell wiring required) – 2021 release