Ring is debuting a new line of outdoor devices, all budget-friendly, ad designed to help increase security but also serenity to the time people spend in their own backyards. The three new devices are available for pre-order now and include a smart plug, solar light and an outdoor siren.
With spring on its way, and summer around the corner, people will be looking to spend more time outdoors — especially at home this year. Covid-19 is still impacting travel, with 58 percent of people in the U.S. planing to buy at least one new piece of furniture or an accessory for their outdoor spaces in 2021, according to a survey from the International Casual Furnishings Association. Outdoor smart devices, like a smart plug, are a very inexpensive way to bring some new features into an existing backyard space.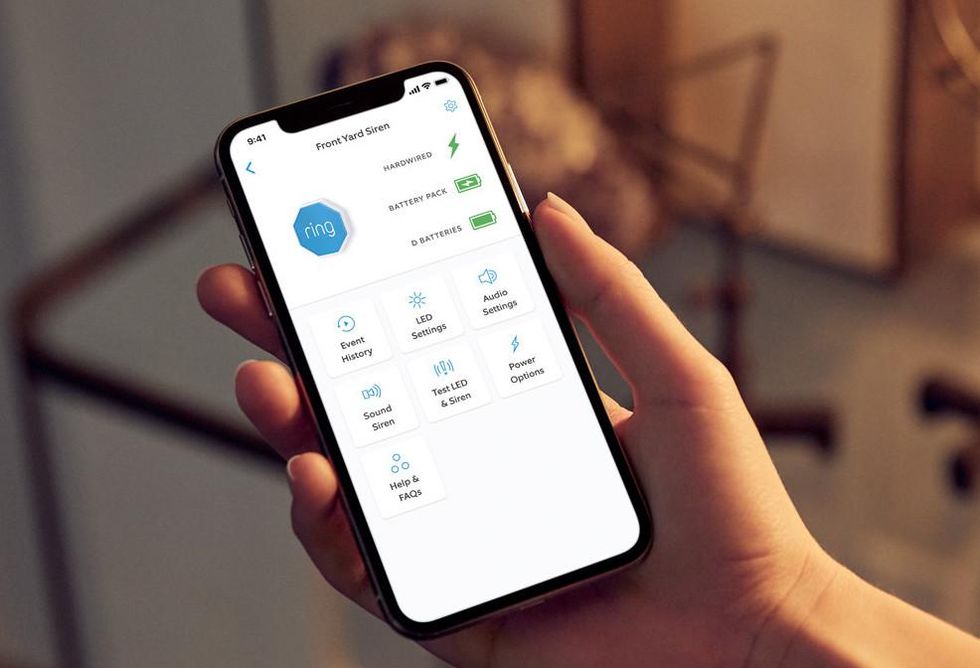 All the new devices can be controlled through the Ring appRing
The new Ring Outdoor Smart Plug is the most affordable, at $29.99, and works like a standard smart plug, turning anything plugged in the socket into a connected device. These, from a light to a fan, can then be controlled through the Ring app and also through an Alexa-enabled device provided someone has a Ring Bridge as well. (Amazon bought Ring in 2018.)

The second is an energy-friendly device, the Ring Wall Light Solar at $59.99 that can be wall-mounted outside, and has motion sensing built inside turning the light on when movement is picked up, whether that's a pathway or a doorway. Like the plug, the new light can be then managed from the Ring app or also an Alexa-enabled device via a Ring Bridge.
Finally, the Ring Alarm Outdoor Siren is $89.99, which works in tandem with the Ring Alarm to both visually — and of course audibly — send off an alert if the alarm goes off at someone's home. The alarm is 110dB, about the sound of a leaf blower, and also has red lights that can flash as needed.
All three are available for pre-orders in the U.S., with the siren also on pre-order in the UK, Canada and in the EU.