Like GearBrain on Facebook
It looks like Ring is about to launch a new third-generation Video Doorbell, as a page for the product briefly appeared on the company website.
The Amazon-owned firm quickly took the page down, but not before it was spotted by smart home blog Zatz Not Funny. You can view a cached version of that page here.
Read More:
The page showed a video doorbell which looks identical to its predecessor, which we reviewed in 2019, but describes a range of new features for the battery-powered video doorbell.
The first new feature, exclusive to a 'Plus' version of the Video Doorbell 3, is called Pre-Roll and shows four seconds of video from before motion was detected. This means you can view exactly what caused a motion alert to be triggered - such as someone approaching your front door - instead of seeing the aftermath, like someone walking away.
This four seconds of footage is of low resolution and in black and white, but sounds like a useful addition nonetheless. This feature is also offered by Arlo's Foresight feature, but Ring says its Pre-Roll is unique to any battery-powered video doorbell.
A new 'near' motion zone is offered on both the regular and Plus versions of Video Doorbell 3. This lets users switch off alerts for motion detected more than 15 feet away from the camera.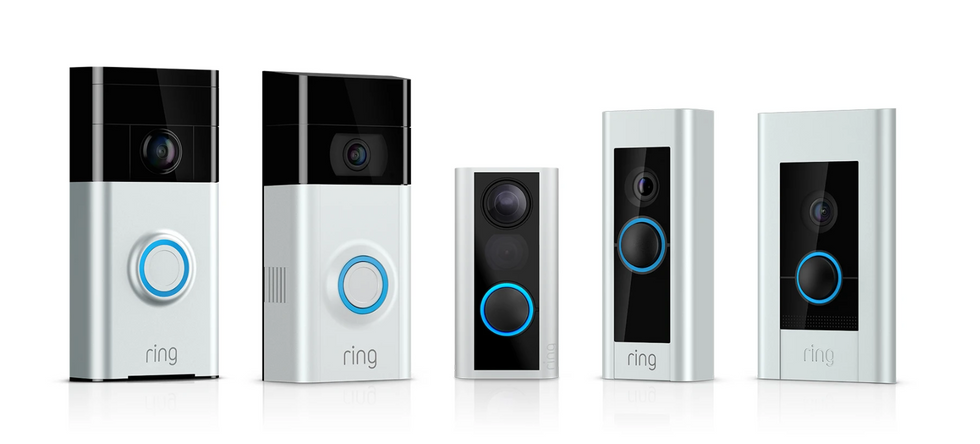 Ring's range of video doorbellsRing
We think this sounds particularly useful for owners who have their doorbell facing a busy road and sidewalk, where passing pedestrians and traffic cause the camera to start recording regularly throughout the day. Dismissing anything more than 15 feet away will reduce useless alerts and increase battery life.

Both models of doorbell also now support 5GHz Wi-Fi, a faceplate that is easier to remove, and a system which automatically pairs the doorbell with Ring's plug-in chime.
The design is unfortunately as bulky as ever, but given the doorbell contains a large battery we doubt there is much Ring can do about this for now.
Ring's now-deleted product page described the Video Doorbell 3 as "coming soon" and given the page appeared complete, we believe the device will go on sale very soon.
Ring Video Doorbell 2 with HD Video, Motion Activated Alerts, Easy Installation
From Your Site Articles
Related Articles Around the Web
Like GearBrain on Facebook