Like GearBrain on Facebook
Press Release:
One of the biggest challenges for parents today is managing their children's screen time on digital devices, like smartphones, tablets, gaming consoles and computers. A new company called ryfi™is introducing a new solution to help parents address this problem in their household. Welcome ryfi™, a pause button for kids' Wi-Fi and can help parents manage their child's online usage with the help of an app or SMS text messages. ryfi™ is made by Rybot, a company with a lot of experience in Silicon Valley technology and video gaming. and launched today an Indiegogo campaign. ryfi is an easy solution for parents to help manage their child's screen and online time using the ryfi app or SMS text messages.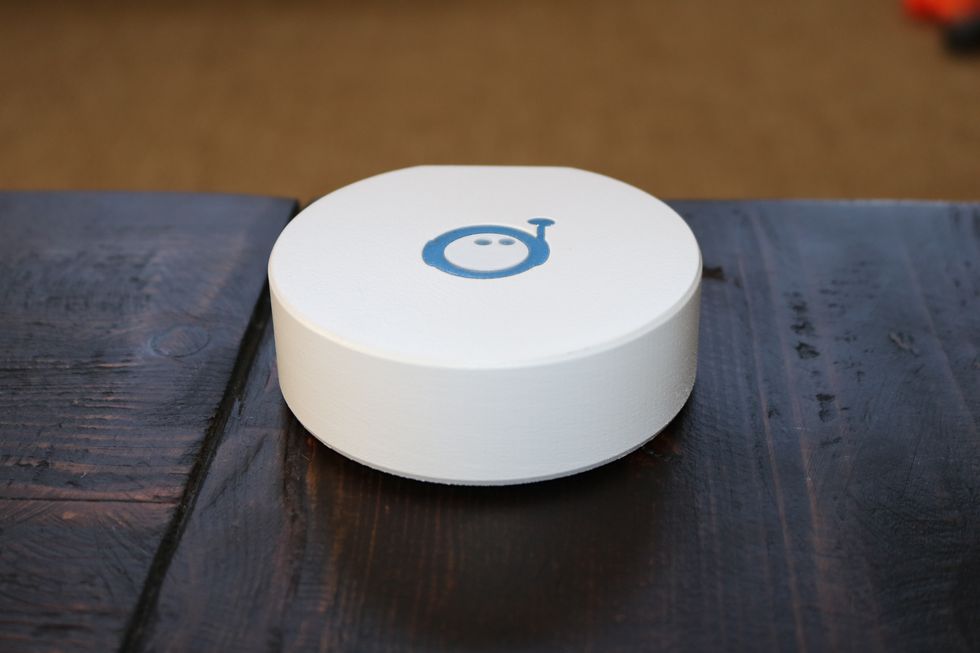 ryfi , a pause button for kid's Wi-Fi.
"Kids have access to a number of connected devices in the home – from tablets and gaming consoles to laptops and desktops – yet parents do not have the right tools to help manage their children's screen time," said John Barrera, Founder and CEO of ryfi. "As a father of three, I have witnessed first-hand the ongoing bartering for 'one last game' or 'five more minutes' that children are constantly negotiating for. Now with ryfi, parents have a solution that is easy to set up, and either through text or the ryfi app, can turn WIFI 'on' or 'off' on-command, or by creating a schedule, without disrupting their own connection and network of devices."

ryfi is a hardware device and a mobile app that empowers parents to take control of their kids' screen time. Creating a WI-FI network in the home dedicated just for kids, parents manage when ryfi is "on" using a simple set of features in the app or by sending simple commands via SMS text. Using ryfi, parents can set screen time boundaries for their kids without disrupting their own internet connection including other connected devices throughout the house that rely on web access.
"One of the biggest challenges for parents who have children with connected devices is that with other parental filters or home network controls, they are responsible for creating the 'white list' of websites that are allowed," continues Barrera. "This can be extremely time consuming, and frankly, provides a false sense of security. There also is a very high probability that it will impact the stability of their home networks, especially if they have connected devices. With ryfi, set up is simple and also encourages parents to have conversations with their children on how to be digitally responsible."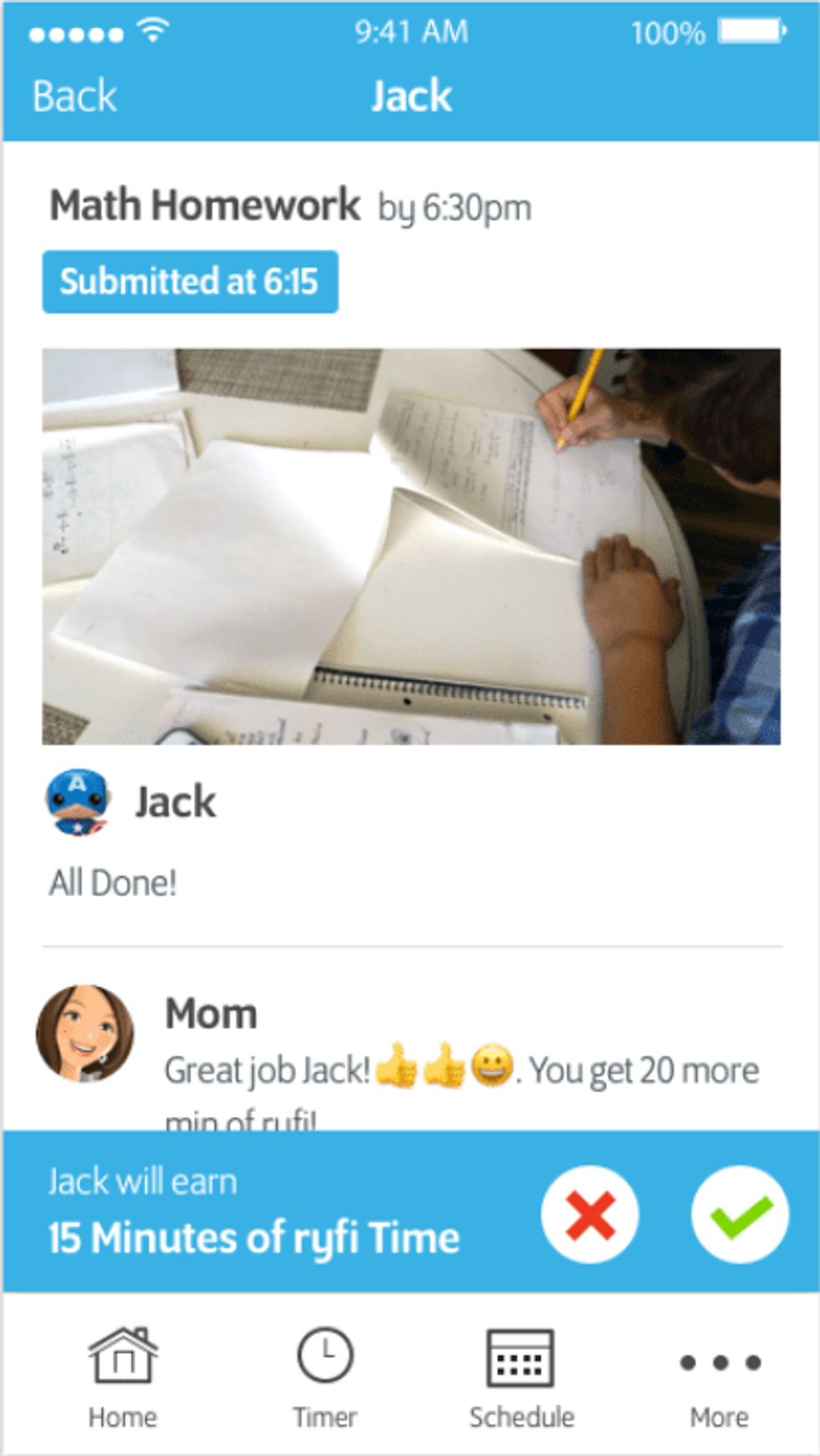 ryfi mobile app
This new pause button for kid's wi-fi has several features:

ryfi setup is designed to be easy and quick for busy parents – no special technical skills or fancy cables required.
Control ryfi with a single tap via the app or by sending a SMS text to ryfi, whether they are at home or on the go.
Manage when ryfi is "on" using a countdown timer (e.g. "on" for the next 30 minutes).
Create a weekly schedule to block out common times when ryfi should be "on" or "off."
Multiple profiles allow for easy management of screen time for each of child individually.
Encourage children to participate in the home economy with check ins for homework, household chores, and any other responsibilities parents would like their children to be accountable and responsible for.
As more and more households become connected and their consumption increases, parents are faced with determining how best to manage their children's online usage or screen time. A device like ryfi offers parents an easy solution to help manage their child's screen and online time whether they are home, at work or out for the evening. It empowers parents to take back control of the technology their kids are exposed to, providing intuitive and engaging experiences that are accessible to all parents and there is no technical expertise required. ryfi™ is launching on Indiegogo in today and will be generally available in early 2018. You can learn more about the ryfi Indiegogo campaign page here or you can go visit www.ryfi.co to learn more about Rybot and ryfi™.
Like GearBrain on Facebook