Like GearBrain on Facebook
Samsung is hoping to reverse the fortunes of its declining smartphone business in 2019 by celebrating the tenth anniversary of the Galaxy name in a big way.
We had already seen reports that Samsung would announce three versions of Galaxy S10 in the new year, and these have already received their certification from the China Ministry of Industry and Information Technology - similar to the FCC in the US.
Read More:
But now a report from the Wall Street Journal claims a fourth S10 will also launch in 2019. Just as the iPhone X was Apple's tenth birthday present to its smartphone line, Samsung will treat the Galaxy S range to an S10 with six cameras - two on the front, four on the back - 5G connectivity, and a 6.7-inch display.
This phone will be the largest of the S10 range, with two measuring 5.8 inches (the same as the Galaxy S9) and a middle offering coming in at 6.4 inches. Of course, the 6.7-inch model is likely to be the most expensive, with a price expected to approach $1,500.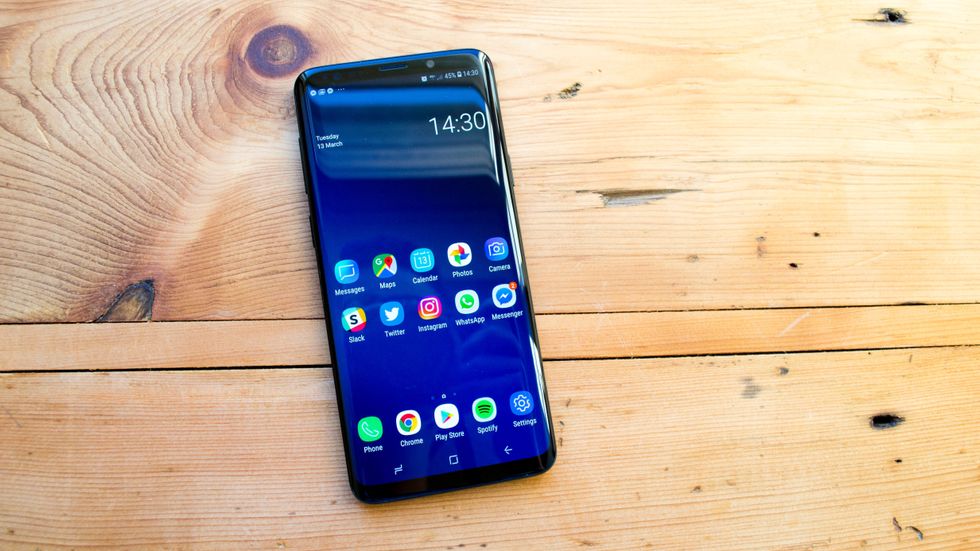 GearBrain
For reference, Samsung's current largest phone, the Galaxy Note 9, has a 6.4-inch display.

The report also claims Samsung is considering giving the flagship a reverse charging system, where it can refill the battery of a smartphone held against its back. The Huawei Mate 20 Pro already offers this feature, but is not yet available through official channels in the US.
Samsung is reportedly planning to replace the iris scanners of its current phones with a new ultrasonic fingerprint sensor embedded in the display - a feature also shared with the Mate 20 Pro.
All four phones are expected to be announced in February - likely at a Samsung Unpacked event in Barcelona on the eve of Mobile World Congress, the annual technology show which kicks off in the same city on February 25. The three S10's will likely go on sale soon after, but the flagship model with six cameras will arrive later, once mobile networks have switched on their 5G networks.
None of these phones include the 'Galaxy F', a revolutionary new folding smartphone Samsung teased this month and which is expected to go on sale sometime in 2019.
Samsung will be hoping for significant success from all models of S10 and 'Galaxy F', as its smartphone sales have declined gradually over the last year. Part of a trend felt across the industry, this is being blamed on prices increasing while desirable features convincing buyers to upgrade each year become rarer. As a result, the average American now holds onto their smartphone for three years before upgrading.
Like GearBrain on Facebook