Like GearBrain on Facebook
With the Galaxy S9 still fresh in our memory, the rumor mill has already turned to its successor, the Galaxy S10. The handset is expected to arrive sometime in the first quarter of 2019, and will begin its life going up against the iPhone X and Google Pixel 3.
The launch is likely still six or seven months away, but analysts have already begun to speculate on what Samsung's next flagship will be like — and all this comes a few weeks before the company's Galaxy Note 9 arrives on August 9.
Read More:
This article covers everything we have heard about the Galaxy S10 so far, and will be updated as more information comes to light over the following weeks and months.
When will the Samsung Galaxy S10 be announced?
Samsung likes to reveal its new Galaxy S model in February or March, usually within a couple of days of Mobile World Congress, the technology trade show in Barcelona. For 2019, MWC kicks off on February 25, with press day likely taking place a day earlier, on the 24th. As such, Sunday February 24 is when we expect to see Samsung reveal the Galaxy S10.
However, a report from Korean publication The Bell claims Samsung will bring the S10 launch forward to January because MWC will be used to reveal the company's long-awaited folding smartphone. Therefore, it could make sense for Samsung to launch the S10 at CES in Las Vegas, which runs from January 8-12. Samsung always has a presence at CES, but tends to focus this show on its smart home tech and devices other than smartphones, so it will be interesting to see what happens here.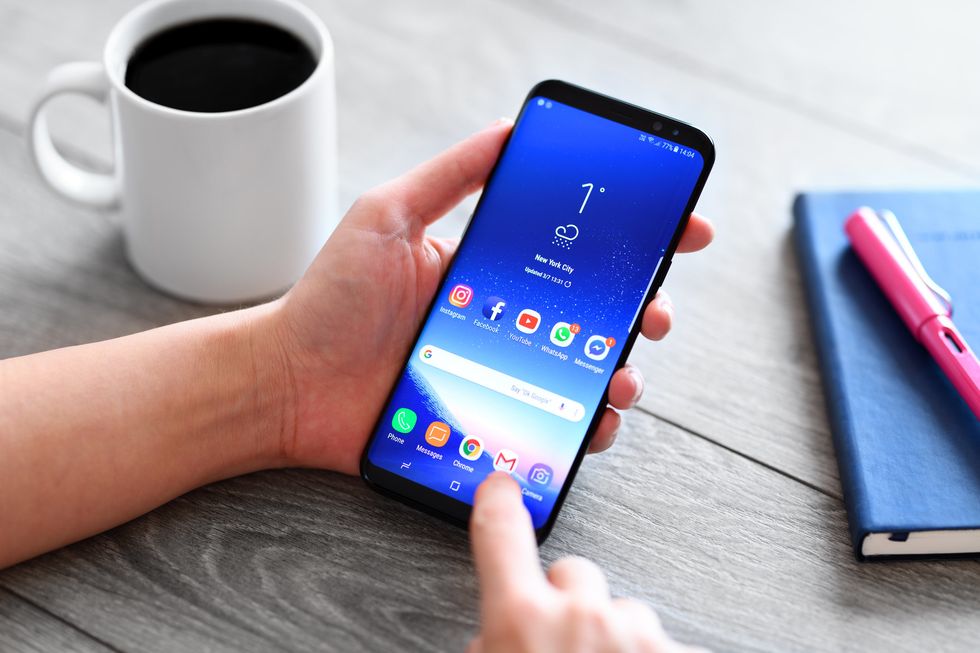 iStock
Will Samsung's next flagship be called the Samsung Galaxy S10?
Samsung has stuck to the simple Galaxy S naming system since the original arrived back in 2010, so surely we could assume the next installment will be called the Galaxy S10.
This would be the common-sense approach, but in February this year Koh Dong-jin, president of Samsung Mobile, told a press conference: "Although Samsung will stick to Galaxy, we have been thinking about whether we need to maintain the S moniker or the numbering system."
This change could be because Galaxy X is the name rumored for Samsung's upcoming folding smartphone, and selling this alongside a Galaxy S10 would be confusing.
How many versions of the Samsung Galaxy S10 will there be?
Samsung has typically released two options for each of the Galaxy S smartphones. This began with the S6 and S6 Edge, which had a curved screen, and continued with the Galaxy S9 and larger S9 Plus. Now, renowned (and often accurate) tech analyst Ming-Chi Kuo claims there will be three options that consumers will be able to buy of the Galaxy S10.
These phones will have screen sizes of 5.8, 6.1 and 6.4 inches, according to Kuo, who recently made a very similar claim about this year's new iPhone lineup.
Read More:
A new research note by Kuo, reported by Business Insider, claims the two larger models of Samsung will feature fingerprint readers embedded into their display. The smaller model will have a more conventional reader on its side, suggesting this model will be more of a mid-range smartphone than its two larger stablemates.
Both of these options differ from the Galaxy S9, which puts its fingerprint reader on the back. Before that, older models of Galaxy S embedded the reader in their home buttons below the display, but this button was removed for the Galaxy S8 and all future models.
Kuo claims Samsung will "aggressively" promote the S10's in-display fingerprint reader, especially as it is something Apple does not offer on any model of iPhone. It was widely reported that Apple wanted to use such a feature on the iPhone X, but switched to Face ID instead.
Will the Samsung Galaxy S10 have 5G connectivity?
We all know that 5G is on the horizon, with small public trials commencing in some countries later this year. But one often-accurate tipster claims Samsung is betting big and betting early, by putting a 5G chip in the Galaxy S10.
It is generally believed that 5G won't be available to everyone until sometime in 2020, which makes Samsung putting the technology on a phone in early 2019 quite a surprise. We're going to take this one with a pinch of salt for now, and reign on our 5G expectations for another year.
That same tipster, known as Ice Universe, tweeted on May 14 to say the Galaxy S10's display will have a resolution exceeding 600 pixels per inch. This is higher than the 570ppi of the Galaxy S9 and means the display will look even sharper than it already does.
Rumored that the screen resolution of the Galaxy S10 will exceed 600PPI
— Ice universe (@UniverseIce) May 14, 2018
How many cameras will the Samsung Galaxy S10 have?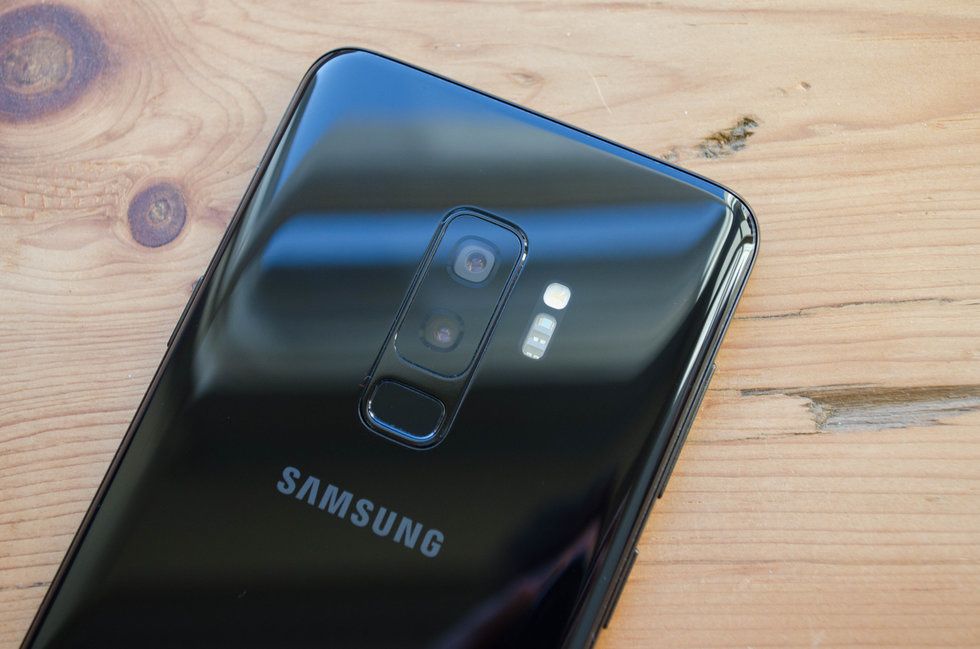 The S10 is claimed to get a third rear camera, plus two on the frontGearBrain
Smartphone makers have spent 2018 showing off how many cameras they can cram into handsets. First Samsung and Apple offered two rear cameras and one front with the Galaxy S9 and iPhone X; then Huawei put three cameras on the back of its P20 Pro (with one on the front), and now Samsung is planning to fit five cameras on the S10.
According to The Bell, Samsung will give its S10 flagship three cameras on the back and two on the front. This setup will reportedly see the same 12-megapixel dual-lens setup of the S9+ joined by a 16-megapixel ultra-wide-angle lens; an additional camera will also appear on the front to improve your selfie game.
Adding two extra cameras would surely put pressure on Google, which is believed to be sticking to its AI-powered one-on-the-front, one-on-the-back setup for the Pixel 3, due out in fall 2018.
How much will the Samsung Galaxy S10 cost?
To state the obvious, the Galaxy S10 will not be a cheap smartphone. However, if the reports of a smaller 5.8-inch model are accurate, this could be given a lower price than is normal for the Galaxy S range. As for the larger two models, we can expect to see prices starting at around $720, then extending up to between $800 and $900 for the largest model with the most amount of storage.
This article will be updated when more information about the Galaxy S10 comes to light.

Like GearBrain on Facebook