Samsung announced the Galaxy S20 range earlier this week, and although the three new phones aren't on sale just yet, cases for them can be bought right now.
Here we have picked five popular case makers, highlighting their new Galaxy S20 offerings with prices ranging from $30 to $70.
These include compact, transparent shields that clip to the back of the handset, as well as tougher, chunkier cases for protecting your phone in any environment, cases made from bamboo, and leather wallet-style cases.
Read More:
Defense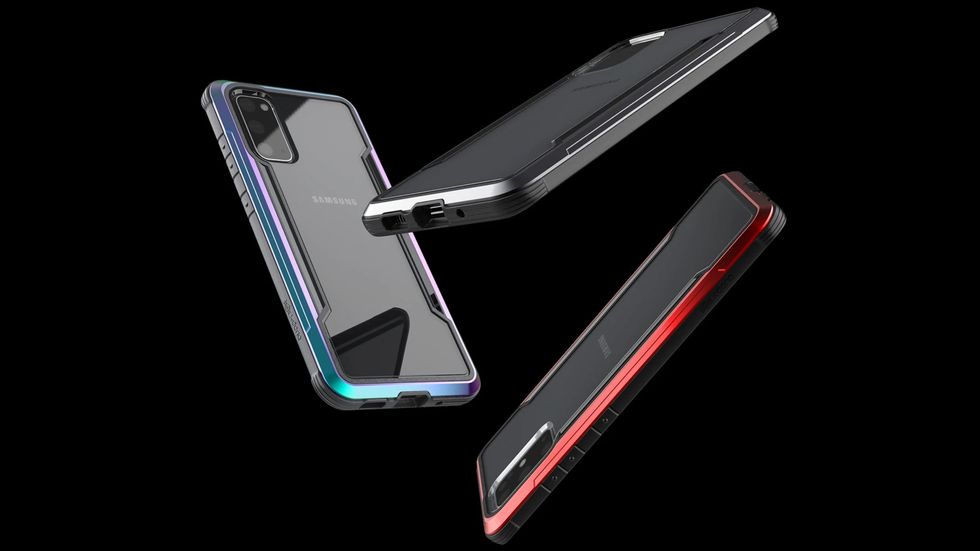 Cases for the S20 range are now available from DefenseDefense
Defense is now selling its Shield case for the S20, S20+ and S20 Ultra, and all models are available in three colors - iridescent, black and red. The manufacturer says the cases can survive drops onto concrete from up to 10 feet, and wireless charging still works just fine, despite them covering the back of the handset.

All the cases come with a lifetime warrant, and prices start at $29.99. You'll have to be quick ordering though, as the iridescent case for the Galaxy S20 has already sold out, just hours after going on sale.
X-Doria Defense Shield Series, Samsung Galaxy S20+ Phone Case - Military Grade Drop Tested, Anodized Aluminum, TPU, and Polycarbonate Protective Case for Samsung Galaxy S20+, (Red)
Urban Armor Gear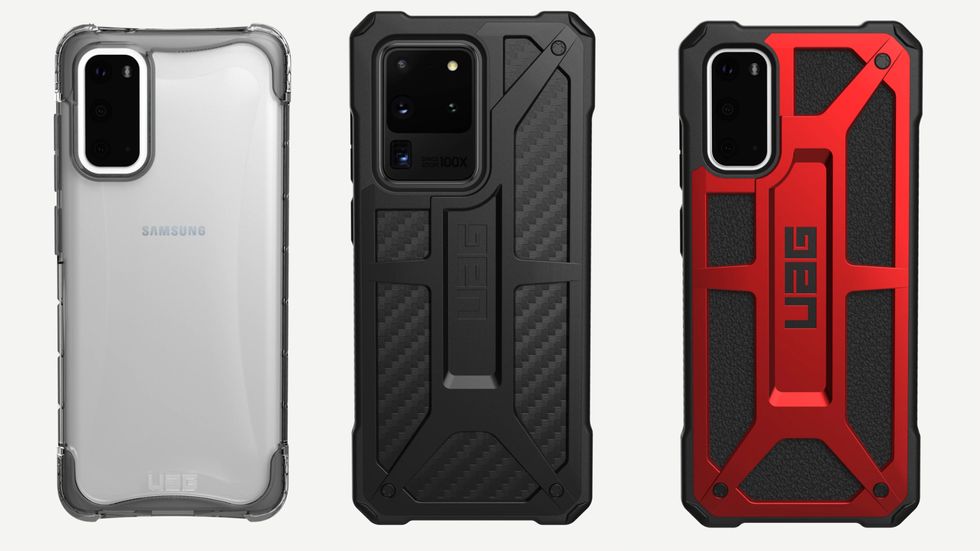 UAG Galaxy S20 and S20 Ultra casesUAG
UAG sells cases for those who want to protect their phone no matter where they are, and whatever they are doing. As such these tough cases are bulkier than most, but offer advanced protection against knocks, bumps and drops onto hard surfaces.

UAG is currently offering its Civilian, Pathfinder SE, Plyo, Monarch and Plasma cases for the regular Galaxy S20, with prices ranging from $39.95 to $49.95. Apart from the transparent Plyo, the cases are offered with two or three color options each, depending on which you go for.
All cases are available for the larger S20+ too, and for now just three cases - the Civilian, Monarch and Plasma - are offered for the Galaxy S20 Ultra. The company's flagship Monarch Series case is $59.95, offered in black, red and carbon fiber, and includes alloy metal in its construction. Despite this, wireless charging and contactless payments still work as normal.
URBAN ARMOR GEAR UAG Designed for Samsung Galaxy S20 Plus 5G [6.7-inch Screen] Plyo [Ice] Translucent Impact Resistant Feather-Light Military Grade Drop Tested Case
Tech21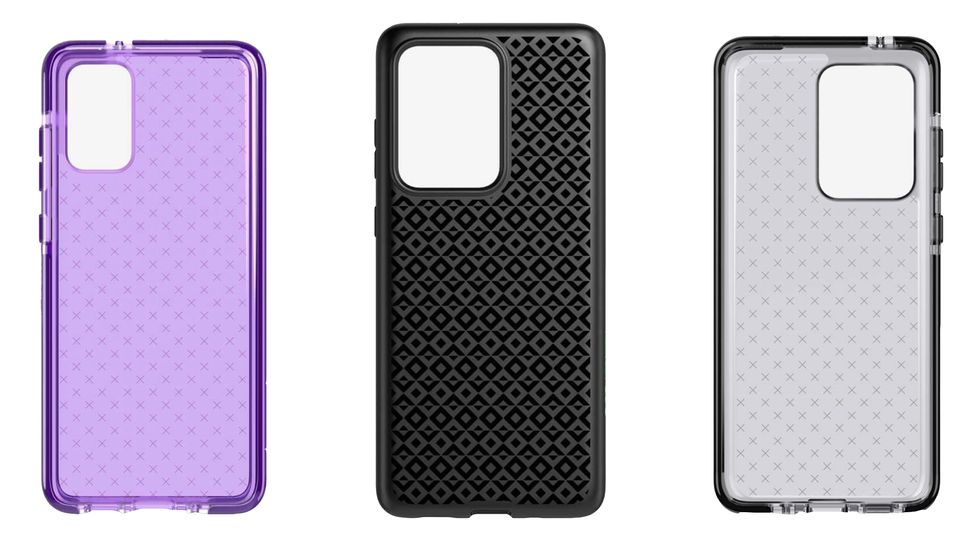 Tech21 cases for the Samsung Galaxy S20 and S20 UltraTech21
Tech21 is already offering a handful of cases for the Galaxy S20. These include the Pure Tint and Pure Clear ($39.95 each), and the Evo Check (offered in blue and purple, also $39.95).

A screen protector is also available from Tech21, priced at $29.95.
The same range is also available for the Galaxy S20+ (minus the Pure Tint option for ), and there is a slightly larger collection offered for the S20 Ultra, including the Studio Design ($29.99, three colors) and the Studio Color (six colors).
tech21 Evo Check for Samsung Galaxy S20 Ultra with 12 ft Drop Protection - Smokey/Black
Mous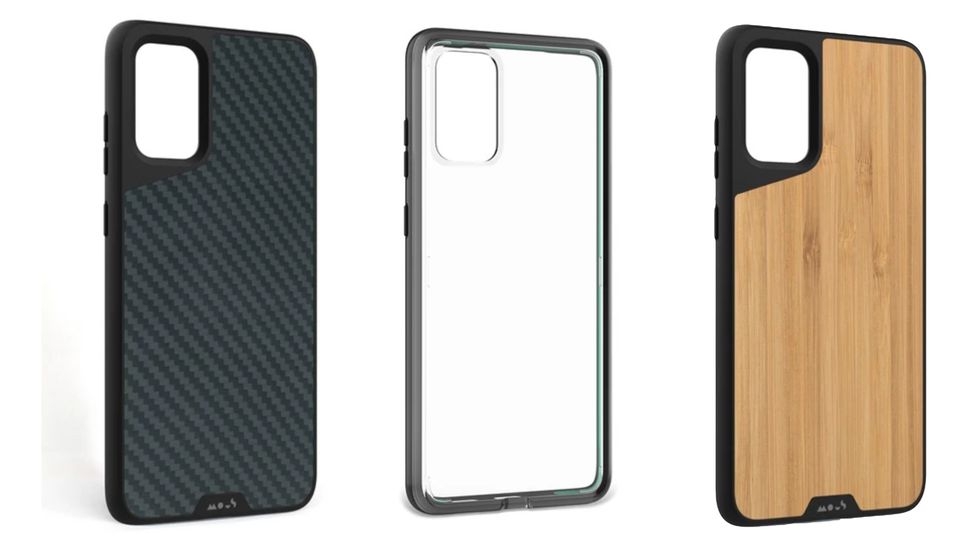 Mous cases for the S20 and S20 UltraMous
Widely regarded as one of the toughest cases on the market, the Limitless 3.0 by Mous is coming soon for the S20, S20+ and S20 Ultra. When it goes on sale, the case will be available in bamboo, black leather, brown leather, walnut and aramid fiber.

The case is priced ta $49.99 for the S20, $59.99 for the S20+, and $69.99 for the S20 Ultra.
Mous is also offering its transparent Clarity Case for all three models, with the same prices as the Limitless 3.0.
SnakeHive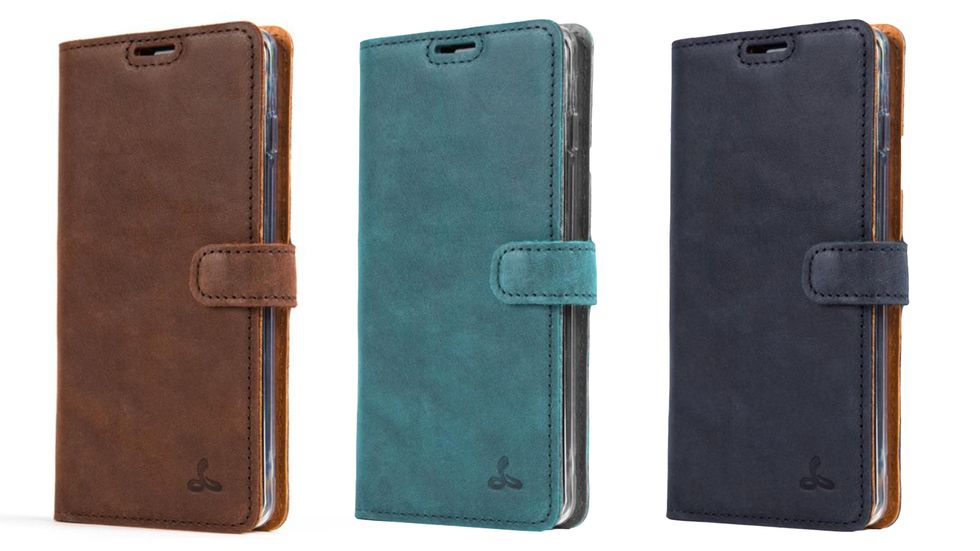 SnakeHive Galaxy S20 wallet-style casesSnakeHive
Finally, SnakeHive has opened pre-orders for its range of leather wallet-style cases. These all cover the back of the phone, but also close around the front to protect the handset from all angles.

Made from leather, the wallet cases are offered in teal, gray, plum, green, black, navy and brown. They are all priced at $37.99, whether you order for the Galaxy S20, S20+ or S20 Ultra.
X-Doria Defense Shield Series, Samsung Galaxy S20 Phone Case - Military Grade Drop Tested, Anodized Aluminum, TPU, and Polycarbonate Protective Case for Samsung Galaxy S20, (Black)