Like GearBrain on Facebook
There are already several ways to unlock a smartphone; you can enter a PIN or password, draw a pattern, or let it scan your face or fingerprint.
Now, Samsung reportedly wants to add voice recognition to this list of ways buyers will be able to unlock the upcoming Galaxy S21 smartphone, due in early 2021.
Read More:
According to sources of SamMobile, Samsung is looking to its Bixby voice assistant for this new biometric security feature. This comes as a surprise, as Bixby has felt somewhat forgotten about over the last couple of years, after it failed to offer a worthy alternative to Alexa, Siri and Google Assistant.
Samsung first removed the dedicated Bixby button from its smartphones, and now lets owners of its televisions to use the Google Assistant instead of Bixby for voice-based functions. A Samsung smart speaker powered by Bixby is yet to arrive, despite being announced back in 2018.
But now Samsung wants to keep Bixby alive, and unlocking the Galaxy S21 could be done by saying "Hey Bixby". The assistant would then only unlock the phone if it recognized its owner's voice.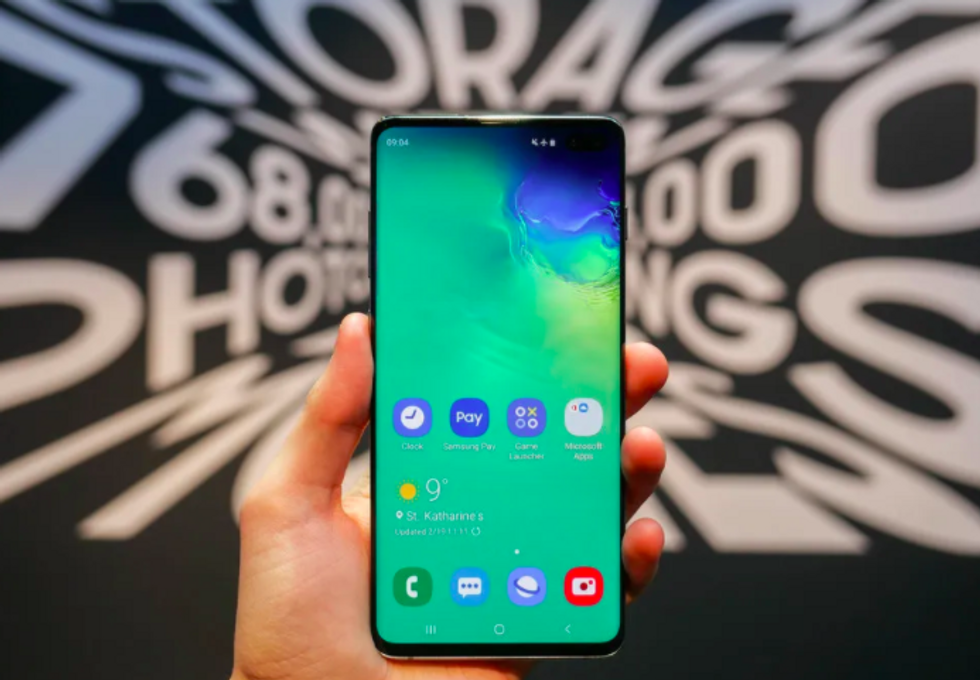 Samsung's next Galaxy S phone is due in early 2021GearBrain
Today's voice assistants can be taught their owner's voice, but for now they aren't being used for top-level security like this. Instead, Alexa and Google Assistant use voice profiles to ensure they call the right person when someone asks to "call mom", and play the right music when someone else asks for their workout playlist.

That said, Google confirmed earlier in 2020 that it is working on a way to use Google Assistant's Voice Match function to secure purchases. That way, someone could ask the Assistant to buy an item online, and the order would be confirmed and authorized by the Assistant recognizing the person's voice.
Also can also be used to do this, but Amazona admis that someone with a similar voice to the account holder's could use the system to make orders on their behalf.
As such, we expect Samsung to say that, while potentially convenient, unlocking a smartphone by saying "hey Bixby" isn't as secure as using a PIN, password or fingerprint.
Samsung Galaxy Watch (46mm, GPS, Bluetooth) – Silver/Black (US Version)
From Your Site Articles
Related Articles Around the Web
Like GearBrain on Facebook