Not to be outdone by Apple, the iPhone X and its Animoji, Samsung has launched the Galaxy S9 with a new feature called AR Emoji.
Where Apple's merely applies your facial expressions to a set of emoji, Samsung takes things a step further by making emojis which actually look like you. All it takes is a quick selfie, then the Galaxy S9 creates 18 3D animated emojis.
Once you have taken the picture you can adjust skin tone and hair style, then pick from a range of glasses and outfits. The Galaxy S9 uses machine learning and analyzes 100 different features of your face to create the animated AR Emoji. You can then pick from the 18 defaults, or record your own expressions like how you can with Apple's Animoji.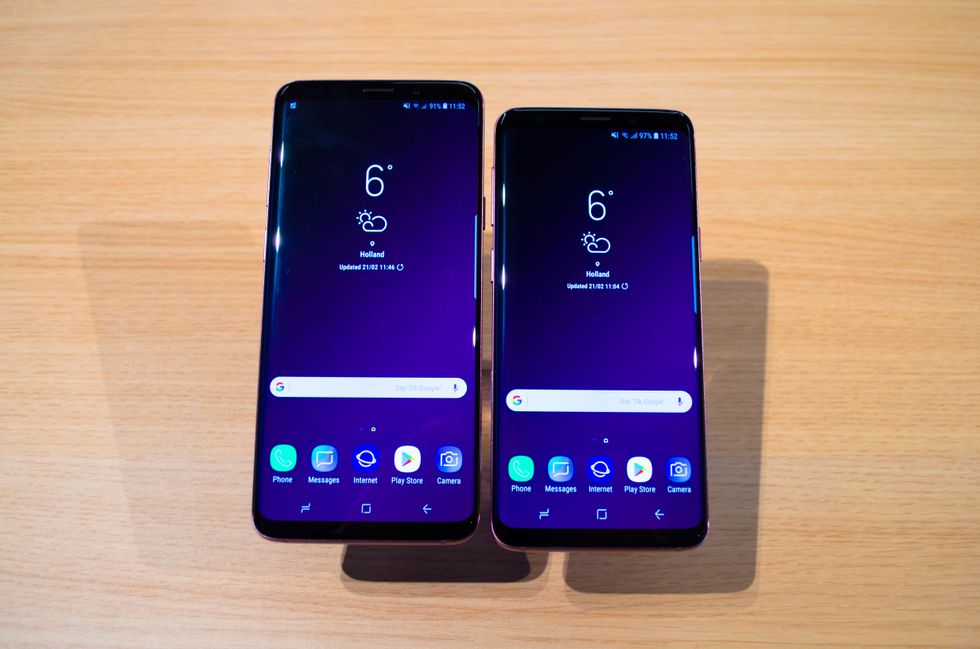 The Samsung Galaxy S9 and larger S9+ go on sale on March 16GearBrain
Although they look unlike emoji used by other smartphones and operating systems, those created on the S9 ca be shared in apps like Facebook Messenger and WhatsApp - unlike Apple Animoji, which are only designed to work in the company's own iMessage app.
We spent some time with the S9 ahead of its grand reveal in Barcelona and found the AR Emoji system to be very easy to use. Jus open the camera app, swipe across to the feature and do as it says - which basically means, take a selfie with your smiling face in the middle. The phone then quickly creates the 18 animated emojis.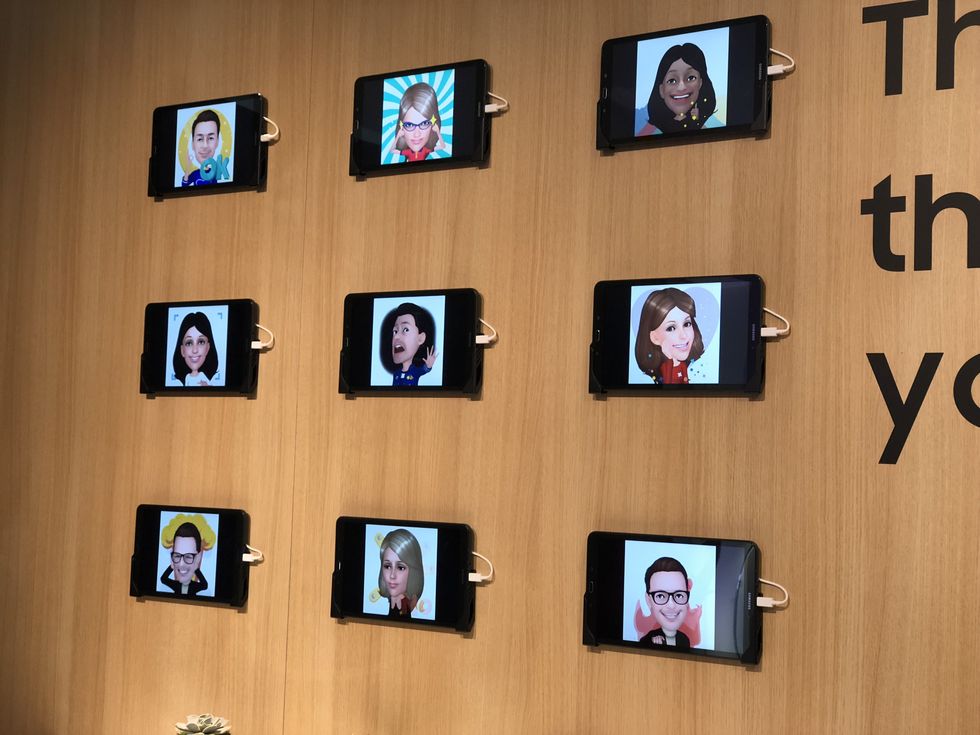 The S9 automatically creates 18 animated emoji after taking a selfieGearBrain
This may seem a lot like gimmick - and it's true that the dual-lens rear camera of the S9+ is more technologically impressive - but where Apple goes, Samsung has every right to follow and improve on.
What we think is key here is how the S9's AR Emoji can be used on third-party messaging platforms, because the emojis you create are added to the phone's keyboard, ready to be deployed wherever you want. Apple should do this with its Animoji.
The Galaxy S9 and S9+ plus are available for pre-order now and go on sale on March 16.