Samsung has announced the prices and release dates for its new Mini LED televisions, called the Neo QLED series.
Announced at CES 2021 in January, the televisions are available with 4K and 8K resolution, and screen sizes range from 55 to 85 inches.
Read More:
All models feature Mini LED technology, which uses tens of thousands of tiny LED lights to illuminate the display. Also used by other television manufacturers like LG and Hisense, Mini LED promises more precise control over backlighting, improved HDR and an overall improvement to picture quality.
The range kicks off at $1,600 for the 55-inch QN85A, which has a 4K resolution and will ship from March 20, Samsung says. This TV set is also available with screen sizes of 65 inches ($2,100), 75 inches ($3,000) and 85 inches ($4,500).
Next up is the more expensive 4K resolution Neo range, called the QN90A. This set is available with the same screen sizes of 55 to 85 inches and prices range from $1,800 to $5,000. Shipping of this model will begin on March 6.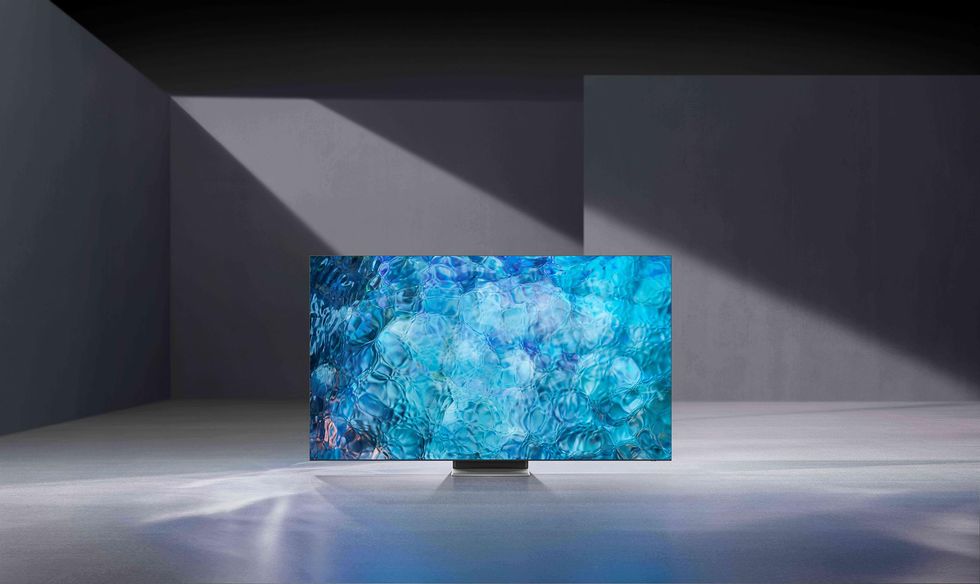 Samsung's Mini LED televisions cost between $1,600 and $9,000 Samsung
After those we take a leap into 8K resolution, with Samsung's QN800A. This has the same Mini LED technology but boasts an 8K resolution with artificial intelligence to help upscale HD and 4K content to 8K, a 4.2.2 surround sound system and 70W of audio power. Screen sizes are 65, 75 and 85 inches and prices for these are $3,500, $4,800 and $6,500 respectively.

Finally, the flagship of the range is the QN900A. This television has a more powerful 80W sound output with a 6.2.2 surround configuration, enhanced HDR10+, 8K upscaling using AI, and a system that adjusts the sound output based on the configuration of the room it is in and whether the screen is wall-mounted or fixed to the included stand.
The television is priced from $5,000 for the 65-inch model, with this stretching to $7,000 for a 75-inch screen and finally $9,000 for the range-topping 85-inch TV. The QN900A and WN800A will both ship from March 13, and any customer who pre-orders will receive professional TV mounting for free, which Samsung says is worth up to $120.