The CES technology show took place online this month instead of in its usual home of Las Vegas. But that didn't stop it shining a spotlight on two big new TV technologies coming to market this year.
Both technologies take advantage of LED light bulbs that are smaller than ever. Despite their similar names, mini LED and micro LED televisions are quite different. The former technology is available to the mass-market now, while the latter is still incredibly expensive and will likely remain so for a couple more years yet.
Read More:
Before we explain the differences, it is worth remembering that light emitting diodes are currently used to illuminate LCD (liquid crystal display) televisions. On some models this lighting comes from the edges of the TV, beneath the bezel that surrounds the screen. On others the lighting comes from behind the display panel.
In the latter case, multiple LEDs are used to light specific parts of the screen at once, while leaving other areas in darkness, and therefore helping to create a darker picture when the content, like a movie or video game, demands it. The more LEDs, the more precise this lighting can be.
These are not to be confused with OLED displays, with the O standing for organic. These displays create their own light, instead of being illuminated by LED backlighting.
What is a mini LED television?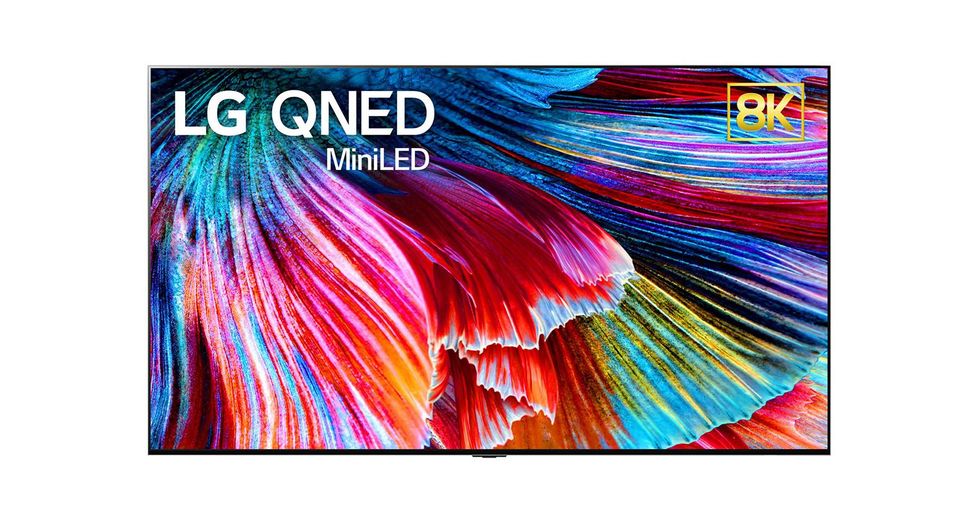 LG's new QNED Mini LED television technology LG
As the name suggests, these are smaller than regular LED bulbs. Because they are smaller, more can be fitted to the backlighting system of a television, giving greater control to which areas of a screen are illuminated and which are cast into darkness.

Regular LED backlighting can cause blooming, where light emitted by a bulb spreads further than intended, lighting up an area of the screen that should be dark and turning black images gray. Mini LED technology aims to get rid of this shortfall
Several manufacturers are now making mini LED televisions, including LG, Samsung and TCL. LG says its televisions have up to 30,000 mini LEDs in their backlighting system, split into 2,500 lighting zones, each of which can be adjusted or switched off. Imagine a television screen split into 2,500 sections, where the brightness (or darkness) of each section can be individually controlled – that is what a mini LED television is.
TCL is now on its second generation of mini LED screens, having launched its first in the summer of 2019. TCL's latest 6 Series models include 8K resolution for the first time, and although there are no prices just yet we expect them to undercut much of the competition.
That competition will come primarily from Samsung and LG. The former revealed its new Neo QLED televisions with mini LED technology at CES 2021. The new range includes 4K and 8K resolutions and a broad set of display sizes to suit a range of budgets. Pricing, availability and more information will be available in the coming weeks and months, and we expect the TVs to go on sale mid-way through 2021.
It is a similar story for LG, whose new QNED televisions also use mini LED technology, are offered with 4K and 8K resolutions with panels up to 86 inches in size, and will be available later in 2021. They also boast a 120Hz refresh rate that will be perfect for the latest video game consoles, and it is likely that they will be a little cheaper than LG's flagship OLED screens.
What is a micro LED television?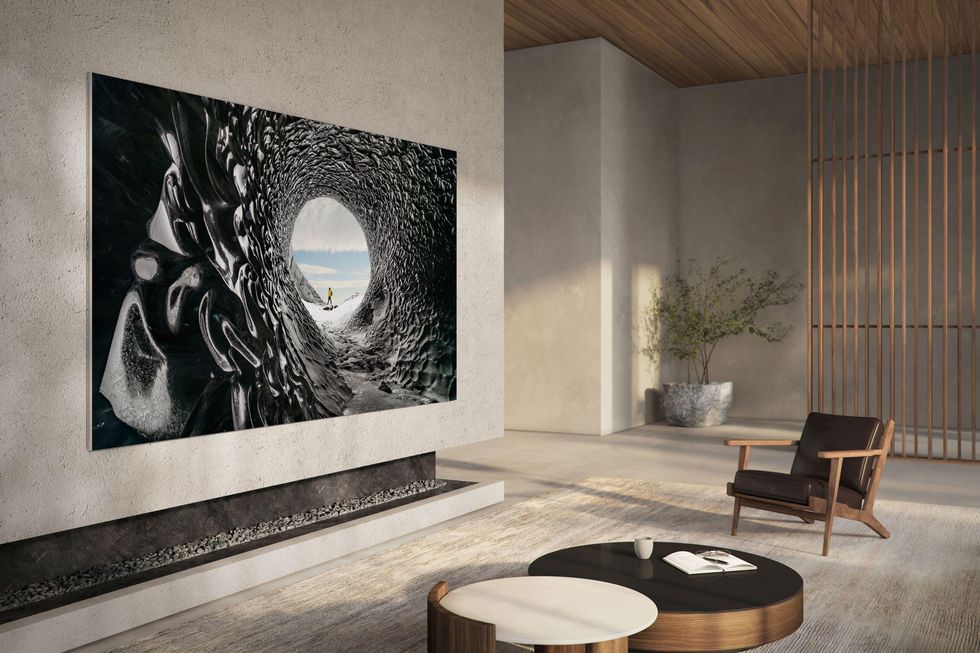 Samsung's 110-inch micro LED TV is priced at $156,000Samsung
Now to the other new TV technology, micro LED. As the name suggests, this involved LED bulbs that are even smaller than those used by mini LED displays. But instead of being the bulbs that illuminate the display panel from behind, these LEDs are used by the display itself.

This makes the technology closer to OLED, where the pixels of a screen create their own light and don't have a seperate backlight. OLED and micro LED are both described as self-emissive technology, as they create their own light.
Also key is how each micro LED can be turned completely dark, creating a true black that LED-backlit screens generally aren't capable of (although mini LED TVs should certainly help here).
Unlike the organic diodes of an OLED screen, micro LED should have a longer lifespan and they are also much brighter – something today's OLED screens struggle with. To get an idea of how small these LEDs are, each pixel requires three, colored red, green and blue. As a result, a 4K screens needs 25 million micro LEDs
The extreme precision required to produce these screens means they are currently very expensive. Samsung's The Wall, a concept micro LED display shown off at the last couple of CES shows, is now available to buy, but the mammoth 110-inch micro LED TV is $156,000. That is not a typo. Samsung says smaller 88-inch and 99-inch models are coming later in 2021, and while we expect these to be cheaper we certainly won't be calling them affordable just yet.
Although Mini LEDs are small bezels, a neat trick of micro LED screens like The Wall by Samsung is that they have almost no bezel at all, with just a tiny, all-but invisible frame around the edge of the display.
While some mini LED screens could fall below $1,000 this year or next, we suspect it will be several years before micro LED screens get even close to that level. TV prices always start high and fall quickly, but it could well be 2025 before microLED screens are affordable for many consumers. Until then, we expect to see the technology appear on other devices, and Apple is rumored to be fitting a micro LED screen to its next iPad Pro later in 2021.
Use The GearBrain to find best smart TV for your smart home.
Introduction of The GearBrain, The First Compatibility Find Engine for Smart Devices www.youtube.com