Like GearBrain on Facebook
CES is yet to open its virtual doors, but already one of the takeaway themes from the 2021 installment of the annual tech show is a new television display technology called Mini LED.
Already shown off by Samsung and LG, and also recently rumored to appear on future MacBooks and iPads from Apple, Mini LED is a new kind of display backlighting that promises dramatic improvements to contrast and black levels.
Read More:
To understand what Mini LED, first you need to separate the display of a television from its lighting. The picture of an LCD (liquid crystal diode) television is shown on the display panel, made up of millions of pixels, which is then illuminated from behind, or from the sides, using LED (light-emitting diode) lighting.
While this technology works well enough, by having just a few LED bulbs it is difficult to show light and dark elements of video at the same time. If a film scene demands bright light on the left of the screen and total darkness on the right, light from the LEDs illuminating the left side can spill over into the darkness of the right, preventing the screen from showing true black in that area.
This accidental spreading of light is known as blooming. And, while more modern TVs use more lighting zones to reduce this problem, Mini LED takes a more fundamental approach – by using thousands of much smaller LEDs. This gives more precise control over which parts of a screen are illuminated and which are plunged into darkness.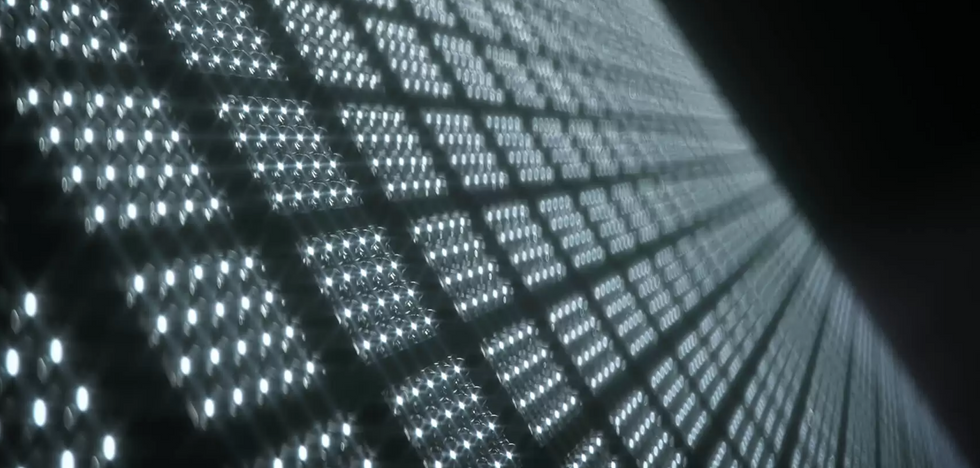 The thousands of LED lights of a TCL televisionTCL
What about OLED?

Although the end goal is similar, this differs to OLED televisions because they use pixels that create their own light, instead of being illuminated by light bulbs from behind. As such, OLED is still the superior TV tech, as the brightness of every single pixel can be individually controlled; we expect Mini LED TVs to be cheaper than those with OLED displays.
Back to Mini LED, and LG has said how its latest QNED televisions use up to 30,000 tiny LED lights split into 2,500 dimming zones to illuminate the pixels of its TVs. LG says this translates into a contrast ratio of 1,000,000:1, which is far, far greater than today's LCD televisions are capable of, and is a stat usually reserved for OLED screens.
Imagine dividing a TV screen up into 2,500 individual zones, and being able to control the brightness of each of them; that's what is happening here, and it means far greater control over which parts of a screen are bright and which are dark.
Samsung hasn't said how many LEDs or dimming zones its new TVs have, but claims the LEDs are up to 40 times smaller than those in a traditional LCD television.
By improving the control over lighting, a TV screen can produce a better picture, especially with HDR content that has a greater dynamic range between light and dark.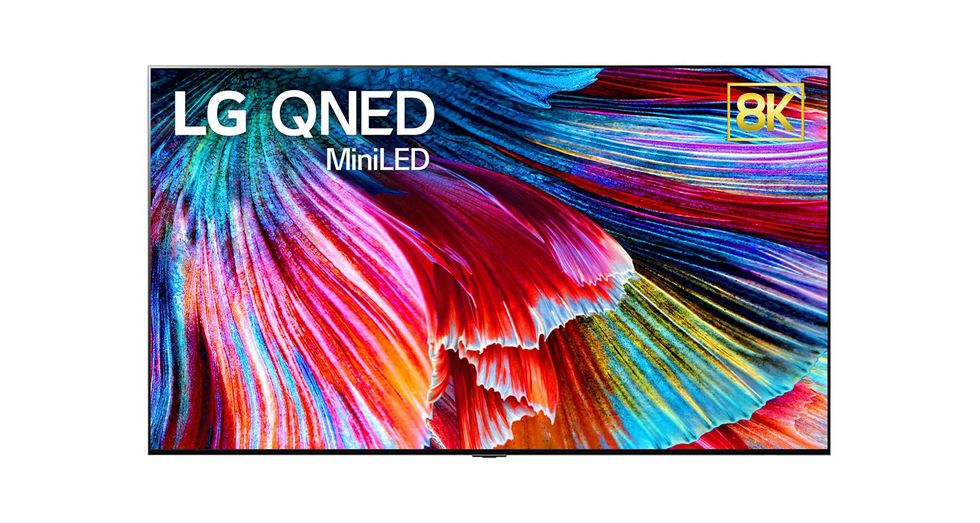 LG's new QNED Mini LED television technology LG
What is the difference between Mini LED and MicroLED?

Samsung is using the CES technology show to announce a range of new Mini LED televisions. But it also has a technology called MicroLED; this is completely different to Mini LED and instead refers to a type of TV screen that has self-illuminating pixels, like OLED. But Samsung's technology doesn't use organic compounds (the O of OLED), instead opting for millions of tiny LEDs to create and light an image using the same bulbs – meaning no LED backlight at all.
MicroLED technology is used by Samsung's The Wall television, which has been in development for a couple of years and was given a retail price for the first time at CES 2021 – of $156,000 for a 110-inch screen.
Returning again to Mini LED, and while not as groundbreaking as MicroLED, the technology should be significantly more affordable (and likely cheaper than OLED screens, too). It is also expected to appear on other devices in the near future, with Apple rumored to be working on a future MacBook Pro and iPad Pro with Mini LED displays.
According to the renowned and often accurate analyst Ming-Chi Kuo, Apple is planning to release an iPad Pro with Mini LED display in 2021. Kuo also believes new Apple laptops with the screen technology will arrive, along with a design refresh of the MacBook Air, in 2022.
When will the first Mini LED televisions be available?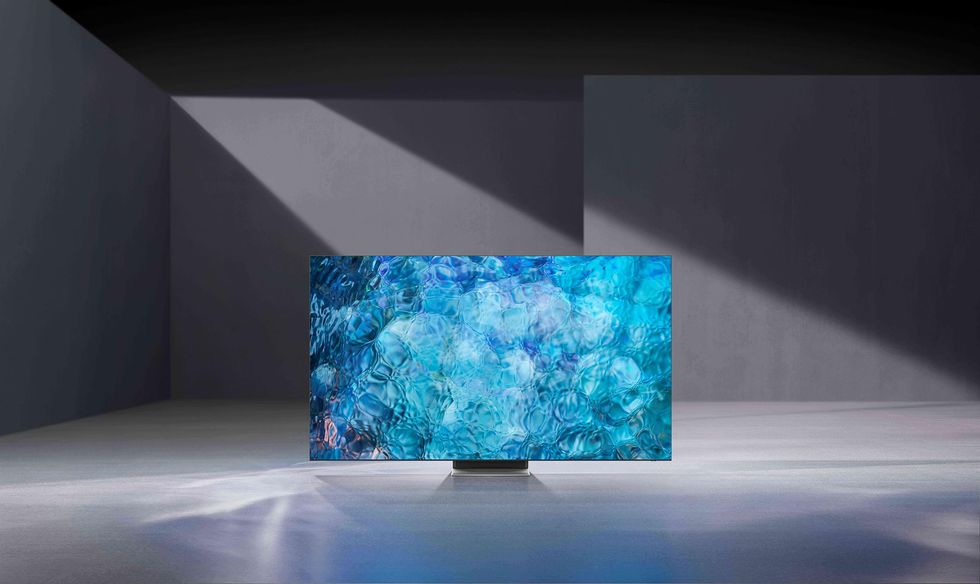 Mini LED television by Samsung, from CES 2021Samsung
LG says it will show off 10 Mini LED TVs at the all-digital CES 2021 show next week (starting January 11) with various sizes of 4K and 8K displays. Samsung has announced a pair of 8K Mini LED TVs for CES 2021, plus three series of 4K options. We expect both manufacturers to make these TVs available later in 2021.
TCL revealed its first Mini LED televisions back in the summer of 2020, and will have more to show at the first press day of CES 2021, on January 11. The company describes these televisions as "next gen Mini LED."
As is often the case with products revealed at CES, their prices will come later. We suspect Mini LED televisions will carry a fair premium over regular LED displays, but they should fall below the prices of OLED alternatives.
Like GearBrain on Facebook