It is now possible to send money to your friends, family - and anyone else you know - by speaking to Google Assistant.
Available exclusively in the US for now, the service works with Google's existing peer-to-peer payments system, Google Pay, which recently merged with the older Android Pay.
If you've never used Google Pay, or sent money through Gmail, then you'll first need to set this up by giving Google your credit card details. If you've ever bought anything from the Play Store, then this card will likely already be saved in Google Pay.
Asking Assistant to send money will prompt her to help you set up Google Pay if you haven't done already.
To send funds with Assistant, just say something like "Send Alice $20 for dinner" and Google's artificial intelligence will show a summary of that payment, so you can check the Assistant heard you correctly and is sending money to the right person. Say "send now", approve the transfer using your fingerprint (or your Google password) and the money is sent immediately.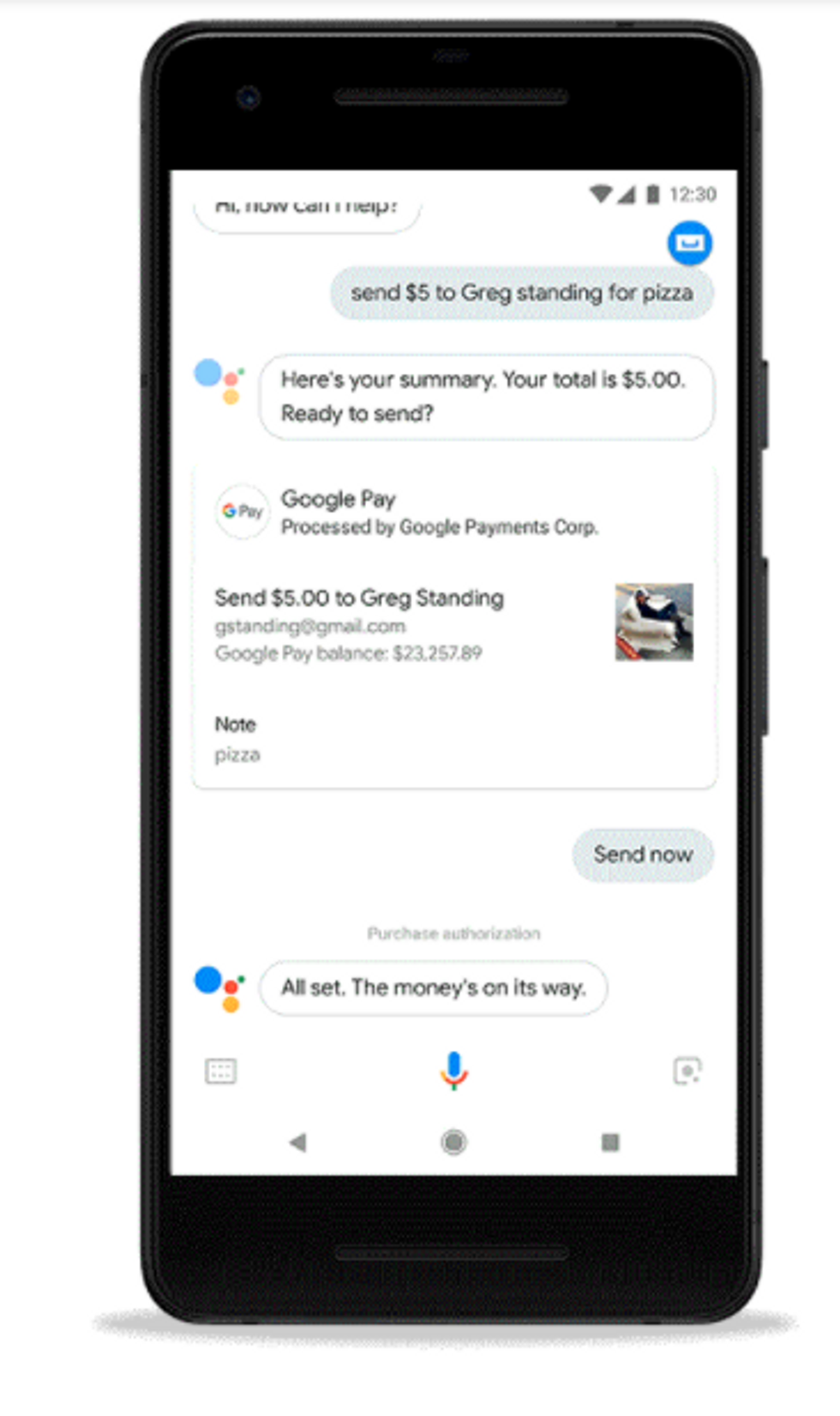 Just tell Assistant the amount and recipient, confirm with your fingerprint, and the money is sentGoogle
If the recipient does not have Google Pay, they will receive a message tell them how to do so to receive your money. After they have done that once, future payments will come through right away, along with a Google Pay notification on their device.
There are no charges for using this service, but international readers should be aware that it isn't yet available outside of the US.
Payments with Google Assistant is also exclusive to Android devices and iPhones for now, but Google says: "In the coming months, you'll be able to send money on voice-activated speakers like Google Home."
It isn't clear for now what Google can do to replace using your fingerprint to confirm the payment, although saying a PIN out loud to your Google Home is a possibility, like how Amazon Alexa purchases are dealt with - unless Google feels Assistant is smart enough to only send payments from your card when it recognizes your voice.