Pros: Great downtime device, watch TV anywhere; no fees; low cost; connects with Roku, Dish and other streaming media devices; little impact on your mobile data.

Cons: Have to watch what other people are watching on the TV when not home; view ads; one person per account; no HDMI connection; drains smartphone battery while viewing
Are you someone who can't live without TV no matter where you are? Are you someone who does a lot of traveling and wants to catch up on the local news? Are you someone who is a displaced fan and wants to watch his/her sports team in another market? Or are you someone who just moved out of your parent's house and can't afford your cable bill? If so, Slingbox is the perfect connected device for you.
Slingbox M2 is a connected device that brings to your smartphone, tablet or computer all the programming available on your cable/satellite box at no additional fee. It retails for $150 and can be purchased on Amazon, Best Buy and most consumer electronics stores as well as on its own site. Slingbox is for sports fans and info junkies who love TV, according to the company.
Consider Slingbox if you're an individual who does a lot of international traveling or 'expats'. College students and "snow birds" will find this device attractive too, as well as military personnel. With most vehicles now becoming "connected cars", moms and dads with kids will also find this device helpful when on long road trips with the family. (For more information on connected cars, check out GearBrain's Auto Channel.) GearBrain also thinks this device is perfect for the individual who has a second house and doesn't want to pay two cable or satellite bills every month.
The Setup
I found the setup of Slingbox M2 very easy. My son helped me connect everything in minutes. First, we had to connect the supplied cables to the back of the Slingbox then we attached the other ends to the back of our cable box. For our test, we used an HD cable box from Verizon FiOS. Once we finished plugging all the cords into the devices, we powered up the Slingbox M2.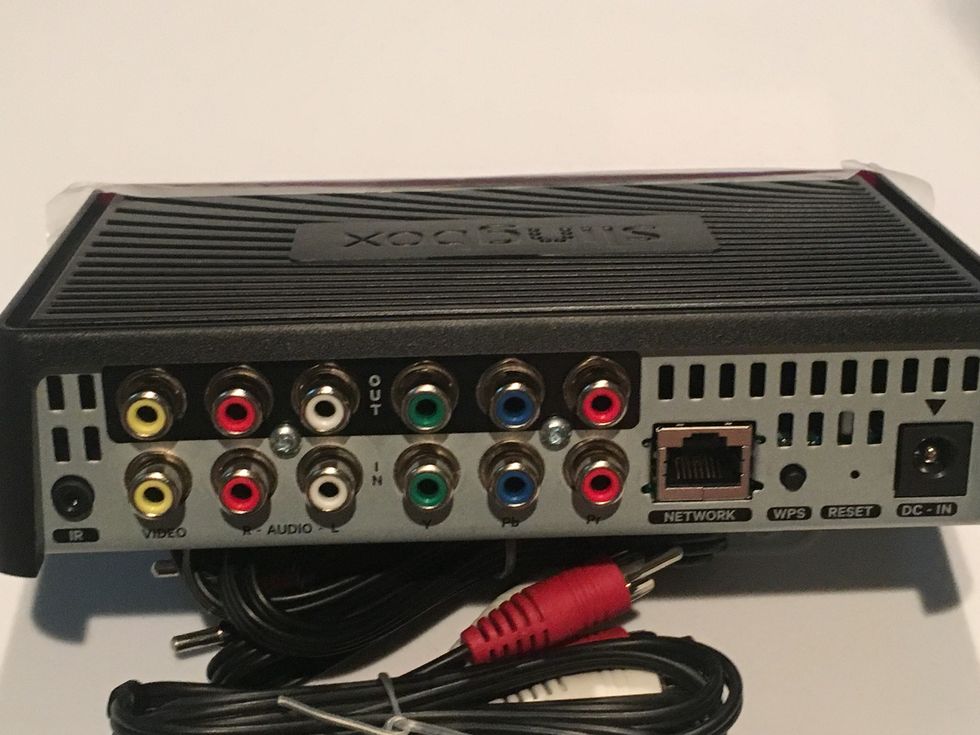 Back of Slingbox M2
Note if you plug the cords into the wrong ports on either devices, not to worry. When you set up your app and go to pair your device, the app will tell you the cables are in the wrong ports and offer advice on how to fit the issue. It happened to us and only took a few minutes to fix.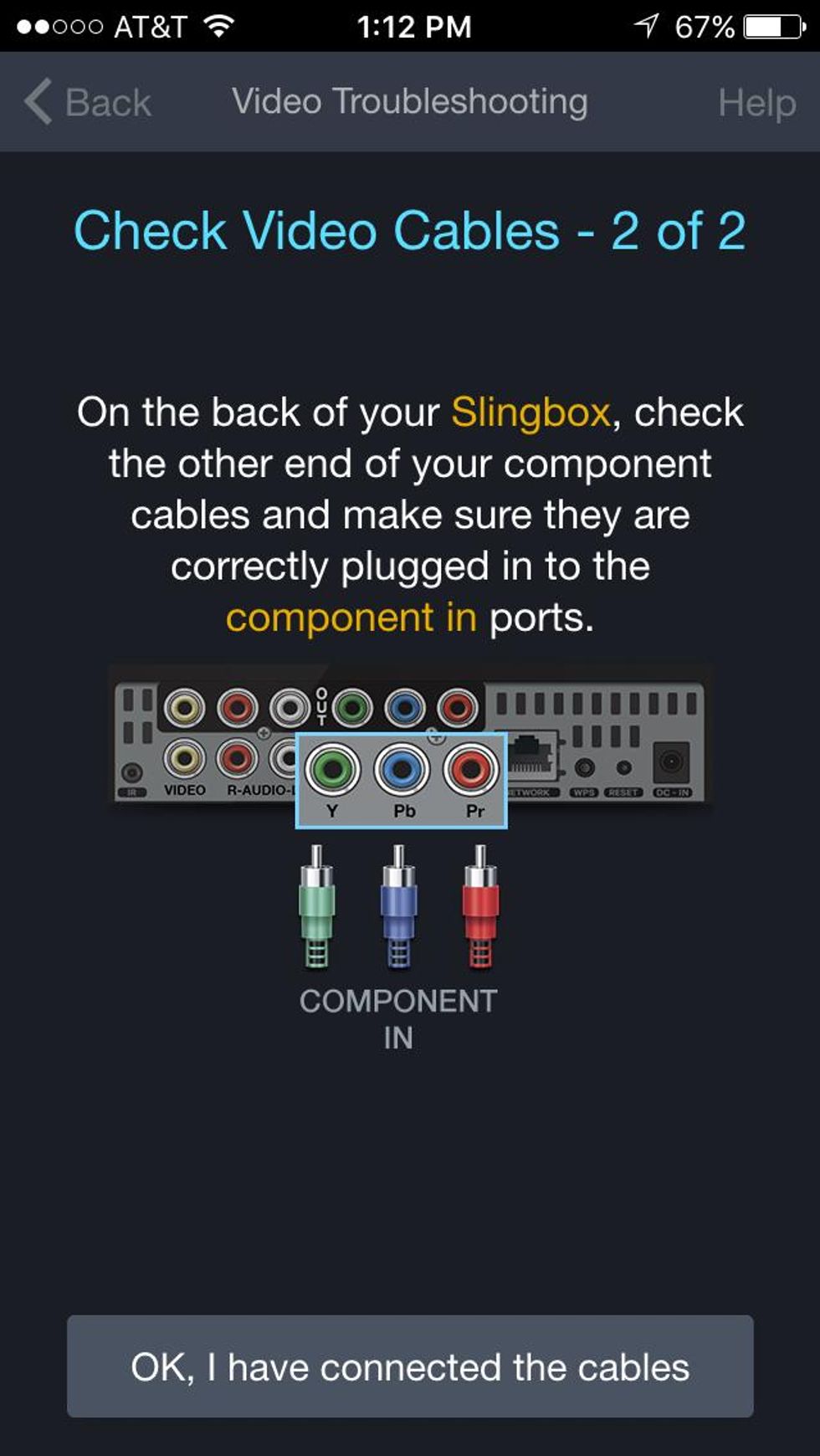 The next step was to download the free Slingbox app on our smartphone, which we found on the Apple App store. This was a very easy process. (Slingbox offers apps for both iOS and Android platforms.) Once the app was downloaded to my iPhone 6S smarthphone, we opened the app and created our account.
During the signup process it's important to note Slingbox will serve ads on the app. However, if you don't want to see ads, there is an option to go ad free for a one time fee of $14.95. When we were configuring our account, we were asked to choose our cable or satellite provider and the type of box we had. This is an important step. We were able to find our provider and box easily on the app. Once selected, we paired the devices in seconds and were ready to begin watching television.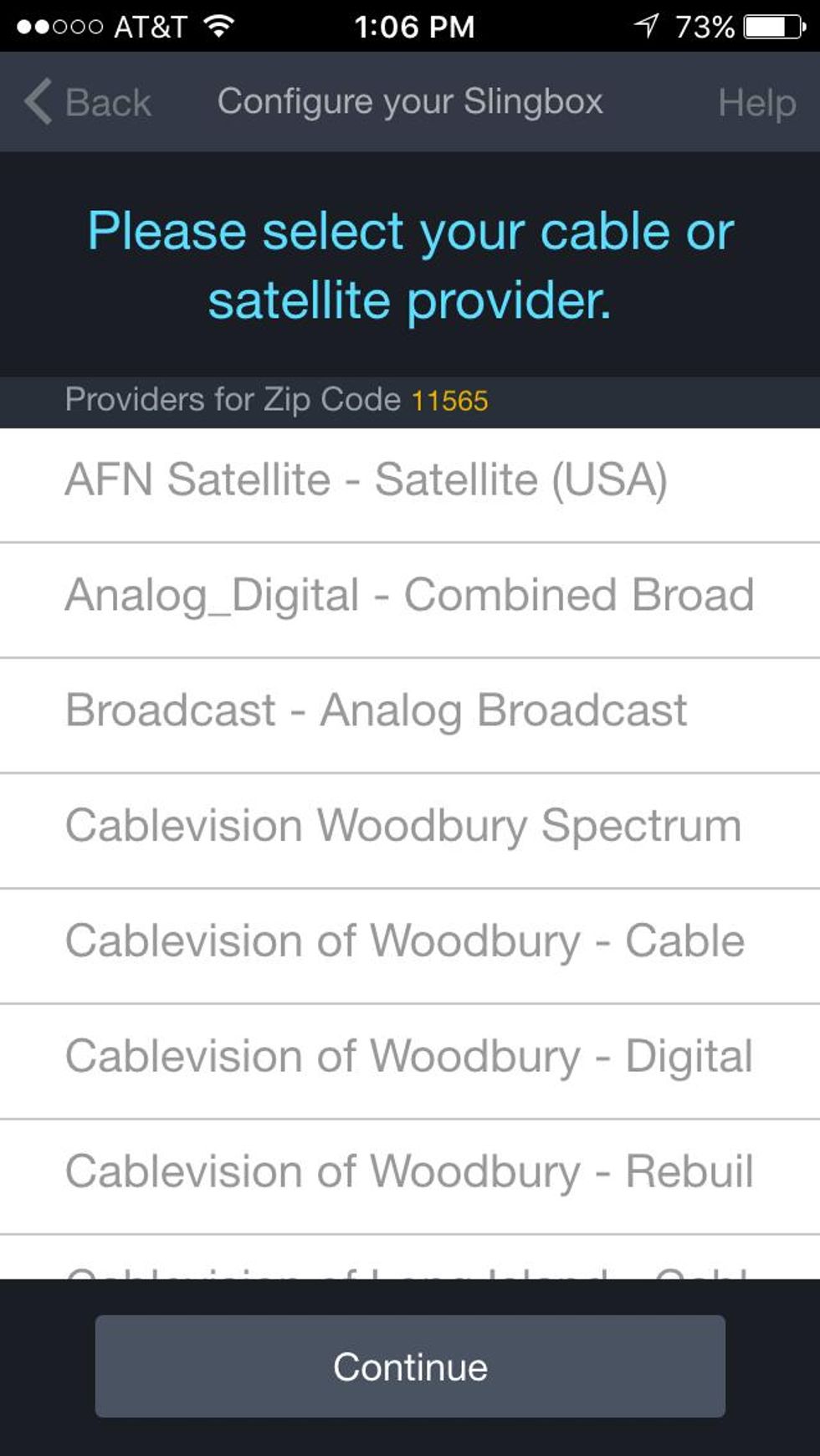 Ready To Watch
Once we finished the setup process and all devices were configured and talking to each other, it was time to start watching programming from our mobile devices. We went around the house with a tablet and smartphone to check connections and streaming. We went upstairs, in the basement, outdoors (front porch and backyard) and in the car. We even tested the signal on a Long Island train ride home from New York City. There were no problems with the service except when you watched programming through a wireless phone service connection, which slowed or delayed our viewing slightly. On a WiFi signal, viewing was as good as if we were sitting in front of the television or watching a show on our computer.
In addition, if you live with someone else or have a family, you should know you have to watch the program on the TV that's connected to Slingbox in your home. You can't watch a different show because you are tapping the same signal that is going to your actual TV. If you are traveling and want to watch the game—but your kids are home watching "Silicon Valley," there could be a problem. One way to solve this problem is to hook your Slingbox to the TV that is least used by other members of your family. Of course if you live alone, you won't have viewing issues unless the electricity or cable goes out.
There can use Slingbox to catchup on the local news or events when traveling abroad. If you have a second home and don't want to pay two cable television bills, just get WiFi in the second home and connect your TV to your computer. Then you can stream all the media you want through Slingbox. You can also hook up a number of streaming media devices like Roku, Apple TV, Chromecast, Amazon Fire to watch more programming. (Not sure which streaming media device to buy? Check out GearBrain's Buying Guide For Streaming Media Devices.) And if you are a Millennial and finally moving out of your parent's house but don't want to buy cable or satellite? Just buy Slingbox and hook it up to your parent's TV and get WiFi at your new place. It's a cheap option to get TV everywhere. But again, make sure it's on a TV your parent's don't use a lot. I am sure they would not appreciate some of your programming.
Regarding the Slingbox app: There are a number of features that can help manage the amount of data you stream through your mobile phone so you don't go over your limit. You can also control video quality, select channels and favorites, turn HD viewing on or off, and pick a channel by its type of programming (i.e. sports, drama, etc.)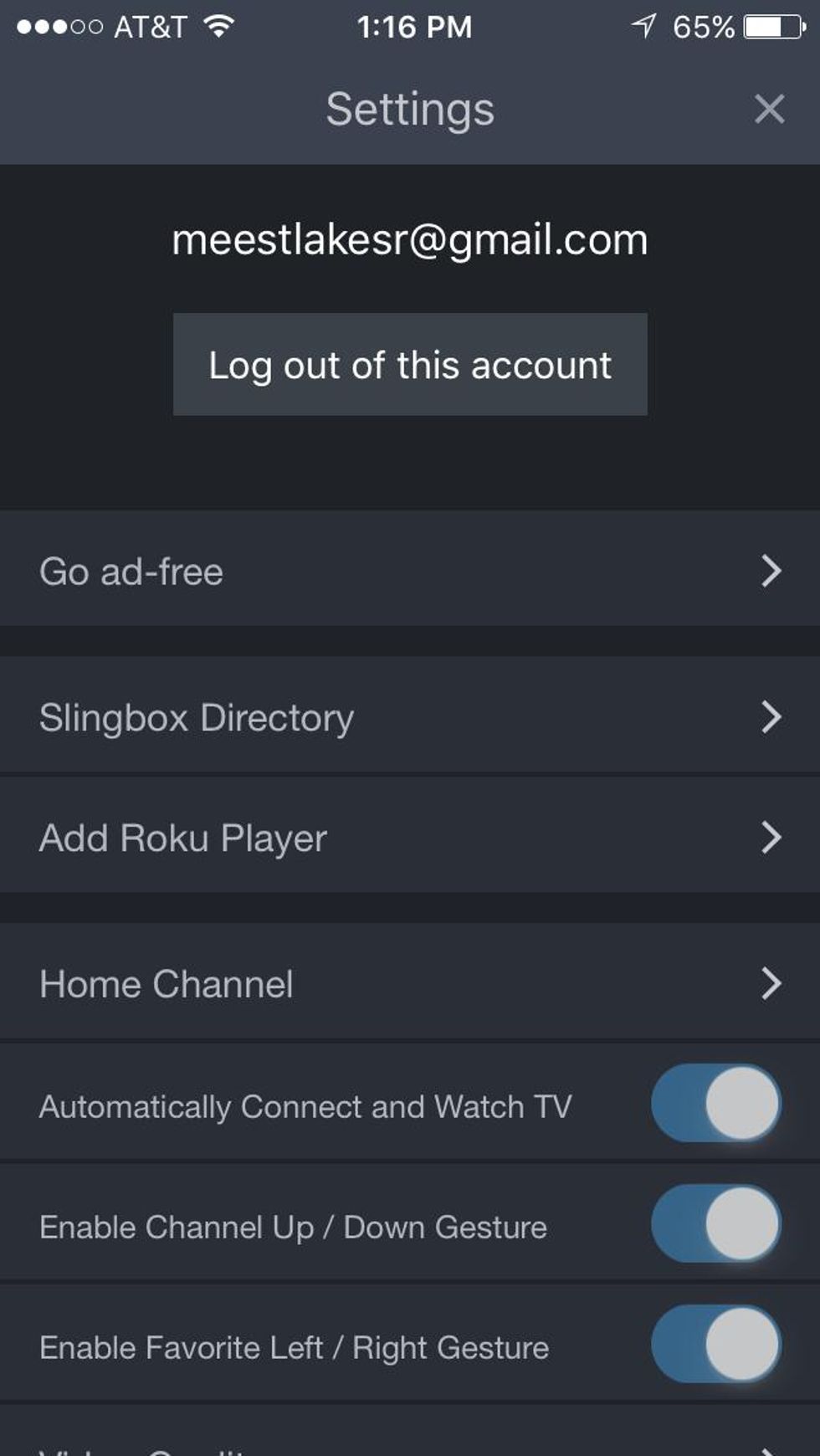 Overall, GearBrain likes Slingbox especially if you are someone who loves TV and wants access programs from everywhere. There are no monthly fees which is great, but you do have to make sure you have a strong WiFi or wireless signal to get a great picture. However, we think the pros out weigh the cons here and can see how this connected device can be a good one to have in your house, apartment, office or that beautiful second home in the country or near a beach.