Just in time for summer, Sony has released a wearable air conditioning unit called the Reon Pocket.
First shown off last summer and intended to go on sale in time for the 2020 Tokyo Olympics (now delayed until 2021 due to Covid-19), the Reon Pocket slips into a pouch on the back of a t-shirt, just below the wearer's neck. It is only available in Japan for now, but could ship to other markets if sales are strong.
Read More:
The device uses thermoelectric technology to cool (or raise) your body temperature. Taking advantage of the Peltier effect, a temperature difference is created by applying a voltage between two electrodes connected to a semiconductor material. Heat is then absorbed or emitted, depending on which way an electrical current is passed through the circuit.
There's also a fan to help circulate air under your shirt, drawing away warmth from your skin and helping keep you cool on a hot summer's day. Sony suggests the Reon Pocket would work best when worn attached to a t-shirt under more formal clothing.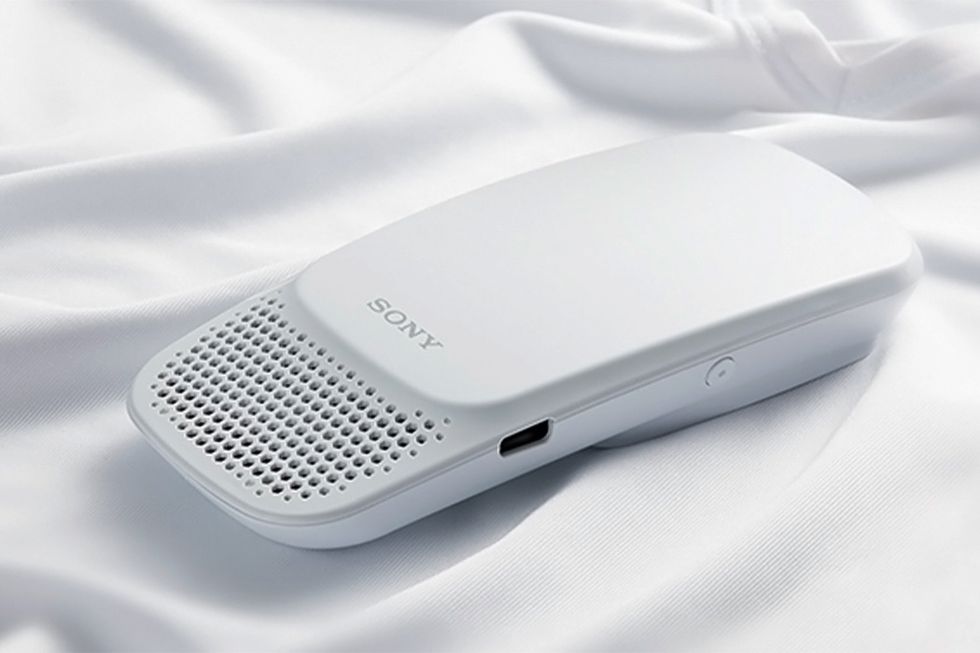 The Reon Pocket has a battery life of two hoursSony
Roughly the size of a computer mouse, the device weighs just 85 grams, has a battery life of two hours, and is charged via a USB-C cable. Two hours might not sound like much, but it should be plenty to keep you cool on your commute to the office (once that's a thing again), or during a trip to the park.

There's Bluetooth and a smartphone app, which is used to take manual control of the Reon Pocket. Alternatively, an automatic mode turns up the cooling when you start walking, then increases cooling to maximum for a short while when you stop and are at your warmest.
Despite losing ground in mainstream tech markets like smartphones, speakers and televisions in recent years, Sony occasionally launches a left-field but truly innovative device like the Reon Pocket. Unfortunately, as is often the case with these products, Sony's wearable A/C is limited to the Japanese market for now, where it is priced at approximately $120.

Hopefully strong sales will see the Reon Pocket reach the US and Europe – or, failing that, Olympics fans should be able to pick one up next summer.
Cielo Breez Plus Smart AC Controller | Works with Mini Split, Window & Portable ACs | WiFi, Alexa, Google Home, iOS, Android & Web | Schedules, Geofencing & Temperature Triggers for Air Conditioner