Like GearBrain on Facebook
Woongshik Victor Choi and Chris Choi both wanted to help each other lose weight. Living in two different countries made that a little more difficult, and the two brothers found the usual methods not that inspiring. So they thought of another way to keep them on track: betting each other $100 that they could stick with their plan.
That's the idea behind Spryfit, which Woongshik, Spryfit's CEO and Chris, the company's COO, both launched in October 2017, with 50,000 users signed up to date. The free iOS app (an Android version is in the works) gets people to commit to walking a set number of steps over a short period of time, usually one to three weeks, keeping track by connecting to their wearable devices.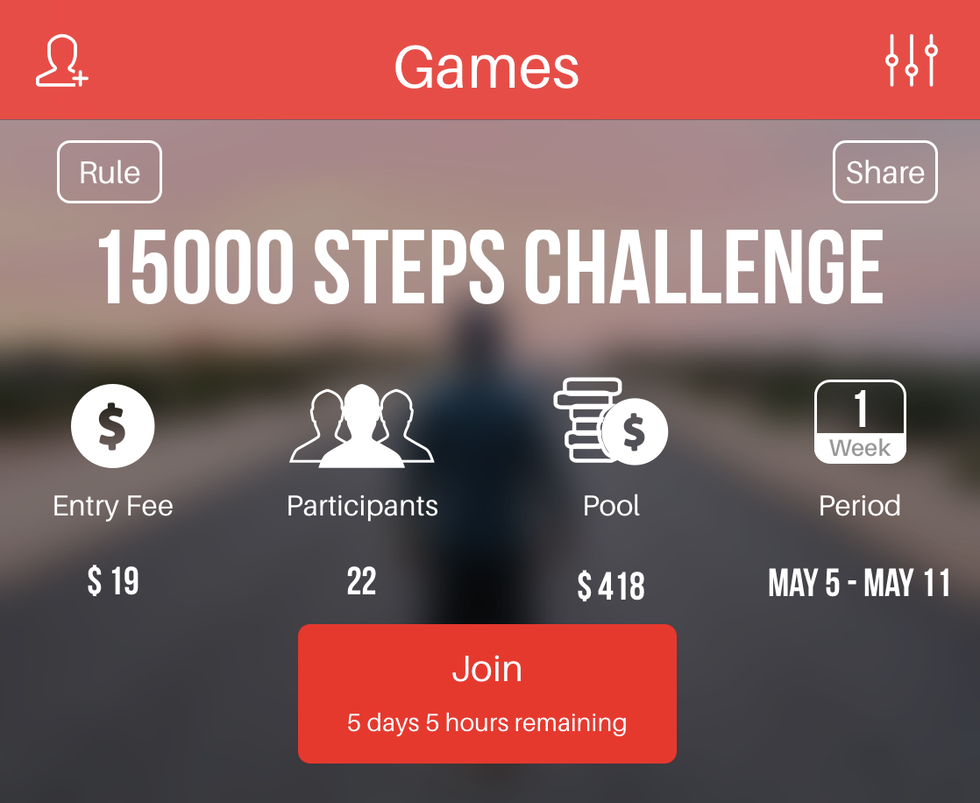 Challenge workouts have an entry fee to joinGearBrain
The big pull, however, is the gambling element built into workout goals: you're not just hoping you succeed, you're almost hoping someone else fails.
Money is the classic motivator, the ultimate carrot at the end of any stick. While many people would think losing weight and getting more fit would be enough of a prize, every failed new year's exercise resolution shows that it's not. But give people a financial reward and they're more likely to stick to an exercise routine, at least for a short period of time, according to a 2014 study published in the Annals of Behavioral Medicine.

Payments you make in the Spryfit app range between $5 to $39, with about 3,000 people already joining, and paying to play in one of Spryfit's games, says Woongshik. To date, nearly 1.7 million steps have been walked, with just under $140,000 paid to winners, according to the app.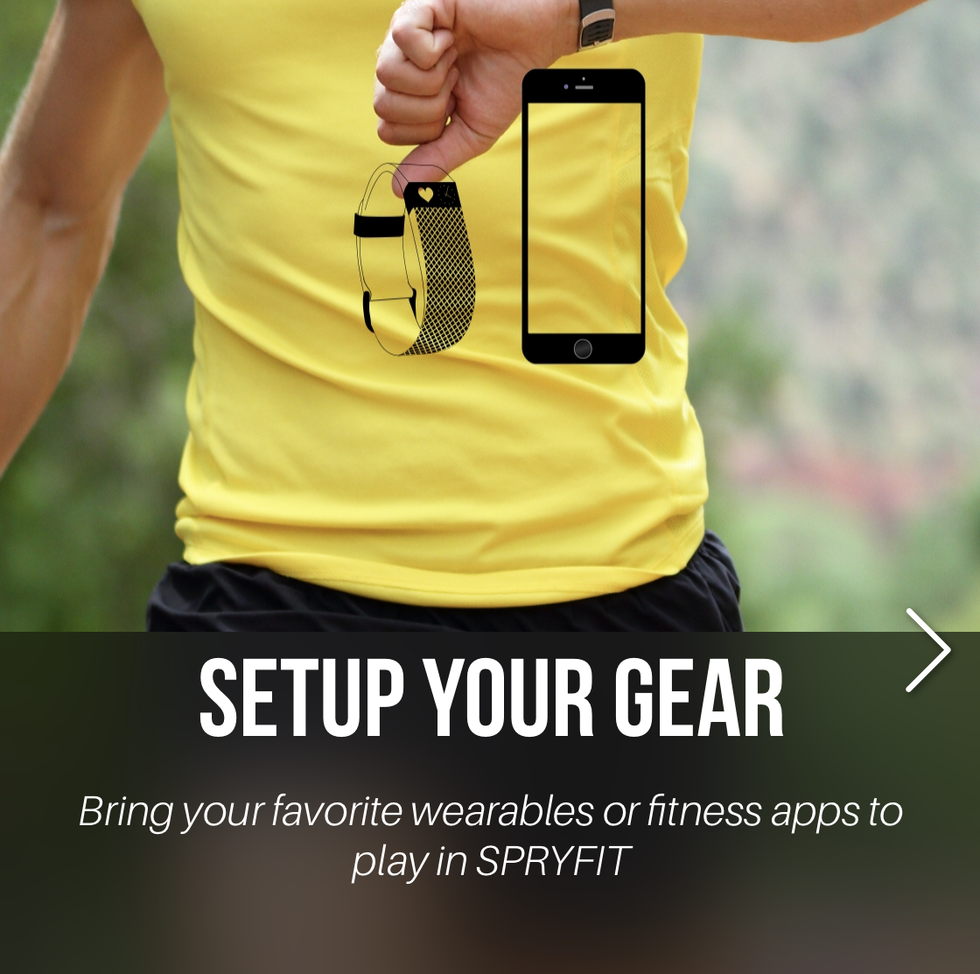 Spryfit reads the data from wearables to keep track of your stepsGearBrain
One game may have a $29 entry fee challenging players to walk 15,000 steps over a one week period. Fail, and you forfeit that $29. Complete the goal, and you get your $29 back, plus a cut from those who didn't, which varies, says Woongshik, but could be another $5.
Spryfit takes advantage of gamification — turning mundane tasks into games and tapping into our competitive nature. The tool is commonly used online, and those with a Starbucks app, or are part of a loyalty program are already familiar with the experience.
Woongshik says about 65 percent of people return to the iPhone app to join another challenge within two months.The company holds all funds until the game ends, and collects 12 percent from the final pool before everyone is paid.
Losing weight is a goal many people struggle to meet. For Woongshik and his brother the trick was finding something they hated more than not sticking to their weight loss plan. "And for us that was to lose money," he says.
Like GearBrain on Facebook