Are you ready for some football? Whether you are an Eagles or a Patriots fan, the excitement of the Super Bowl is felt from sea to shining sea. February 4th will be a day of plenty of tailgating and TV-watching, but the high-tech fanatics are even more thrilled about the augmented reality and virtual reality that will be part of the big day. Sure, Justin Timberlake's half-time performance is sure to be a thrill, but for something out-of-the-box, check out these AR & VR attractions.
Virtex Arena Football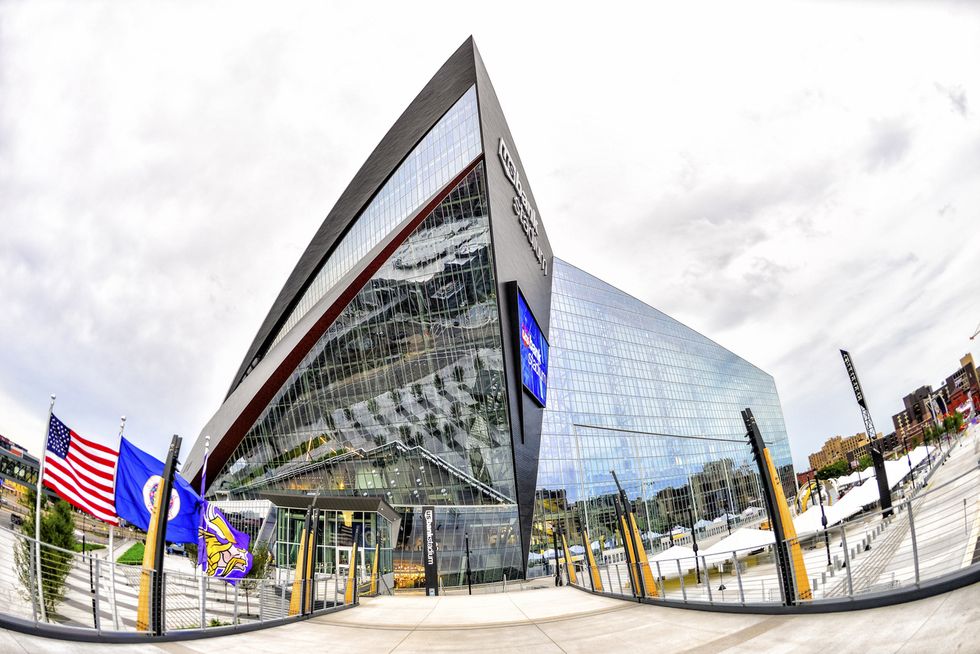 iStock
You will feel like part of the action as you watch the Super Bowl from your sofa, but when you want to compete like the pros, try Virtex Arena during breaks throughout the game. This augmented reality competition mobile app will be launching just in time for the big game, so you can have your own mini-Super Bowl right on your smartphone or tablet as it plays out on actual game field.
Animal Planet Puppy Bowl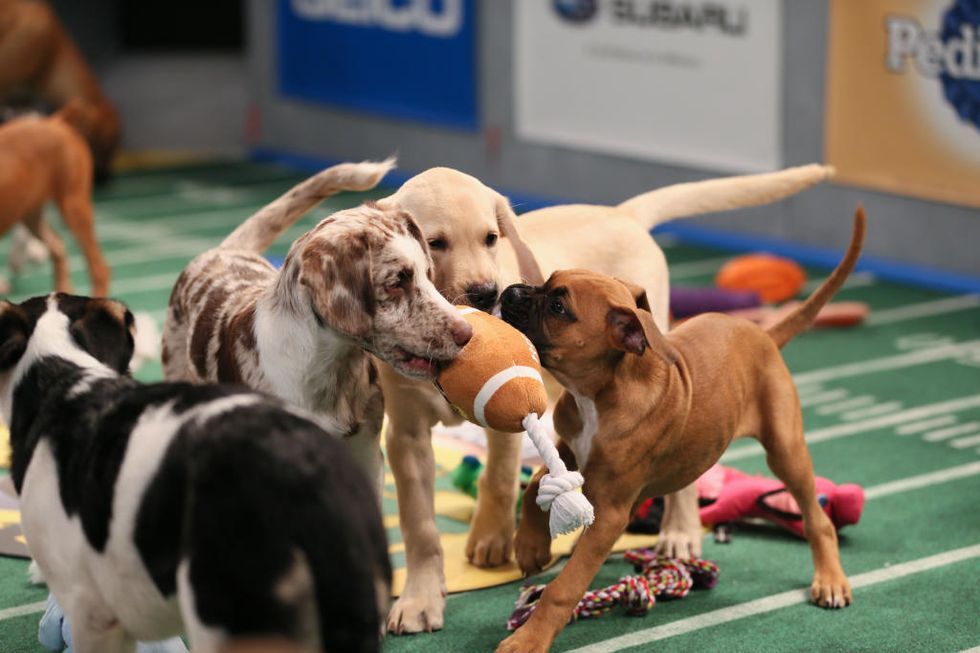 Animal Planet
Who doesn't love the Puppy Bowl show on Animal Planet during the Super Bowl? Seeing all that cuteness is a nice break from the rough and tumble aspect of the actual game. And this year, the cuddles are closer than ever with a VR version of the barks and wags. On Feb. 4 at 3 PM ET, watch the adorable action in VR. If only you could pet those puppies! Start getting those "awwws" out now by checking out Training Camp.
StubHub Immersive View Experience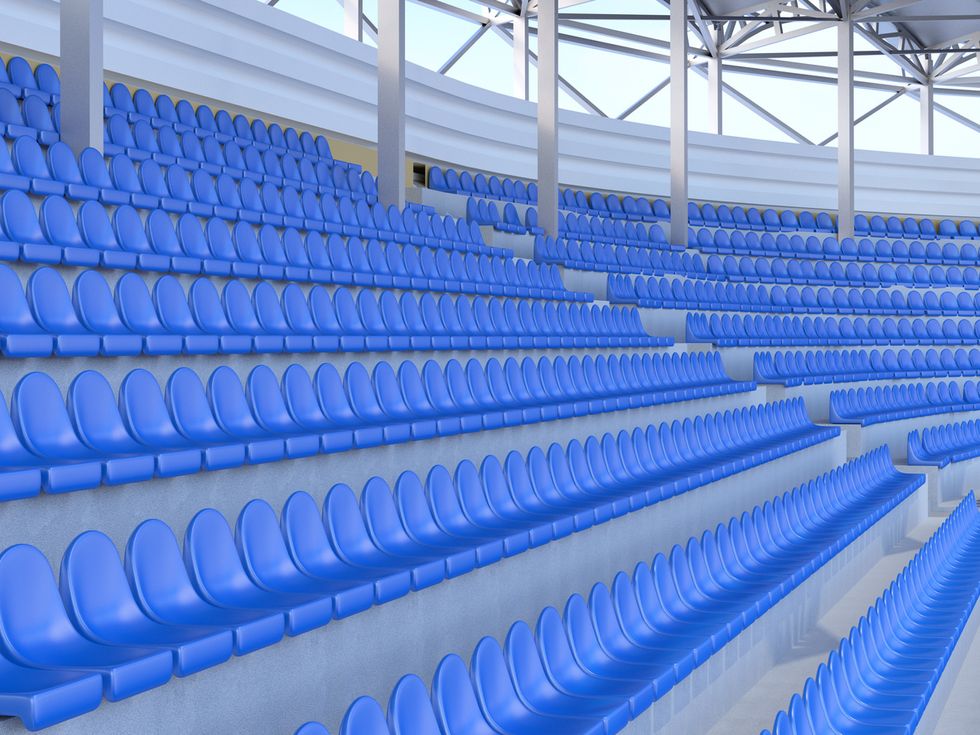 iStock
Get the best seats in the house (or the stadium) with StubHub's AR ticketing system, "providing an immersive planning experience before users even purchase a ticket." iOS users will be able to see a 3D rendering of the Super Bowl stadium and surrounding areas so they can browse before they buy. Being front and center at the Super Bowl has never been so amazingly accessible.
Super Bowl Experience Driven by Genesis

MN Superbowl
For those who are lucky enough to be in Minneapolis for the game, there is a not-to-be-missed VR experience at the convention center. From Jan. 27-Feb 3, get into the game like never before at the NFL's interactive theme park at the Minneapolis Convention Center. Get your high-tech gear on and experience football the VR way. You will also have the chance to snag some autographs from players, visit the NFL shop, and so much more for $55/ticket.
The Game Itself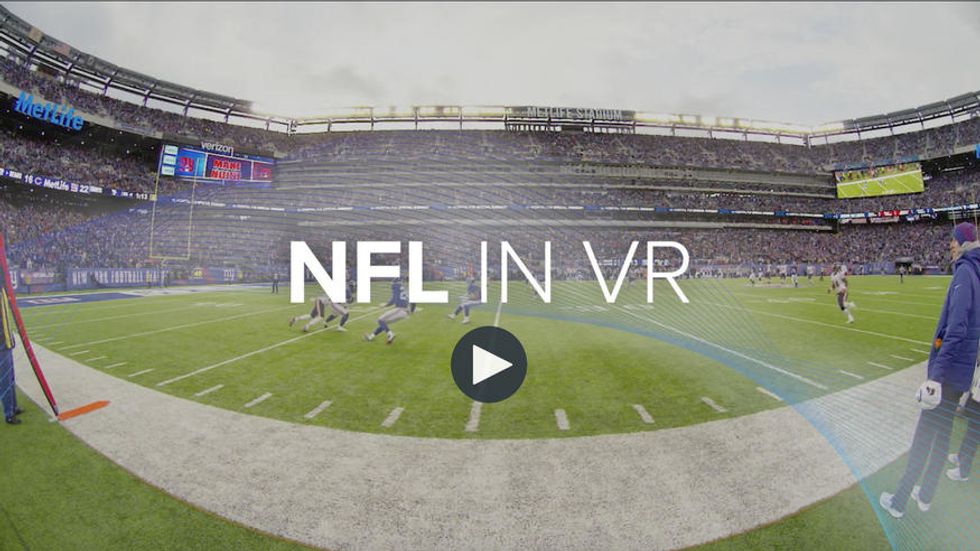 Patriots
Last year, fans were able to watch the Super Bowl in VR by enjoying the action in a "virtual suite" to see plenty of plays and noteworthy highlights from the sporting event. What's up for the 2018 game? NFL NEXT promotes a game day experience, creating simulations of the game for players to train for the game. The cutting-edge technology provides potential for players to improve their game, redoing routes and reassessing passes.