Like GearBrain on Facebook
University researchers have created a way to change the television channel by picking up your pet cat, or any other object that happens to be lying around and waving it at the screen.
Developed at the University of Lancaster in England, the so-called "revolutionary" technology uses a single webcam to quickly assign TV controls - volume, channel change, menu navigation - to any object you hold up.
The object is calibrated by pointing it at several moving targets displayed on the television screen. Once calibrated, the object can be used to point to any corner of the screen, each configured to perform a task or open a sub-menu.
Researchers behind the technology, which is called spontaneous spatial coupling, claim pushing a toy car forwards could increase the volume, or lifting your mug of tea to the screen could change the channel.

Some televisions already feature remotes which can be pointed at the screen like a wand, but with that technology the TV only understands input from the one remote it is paired with. What the researchers have created can assign TV controls to just about anything.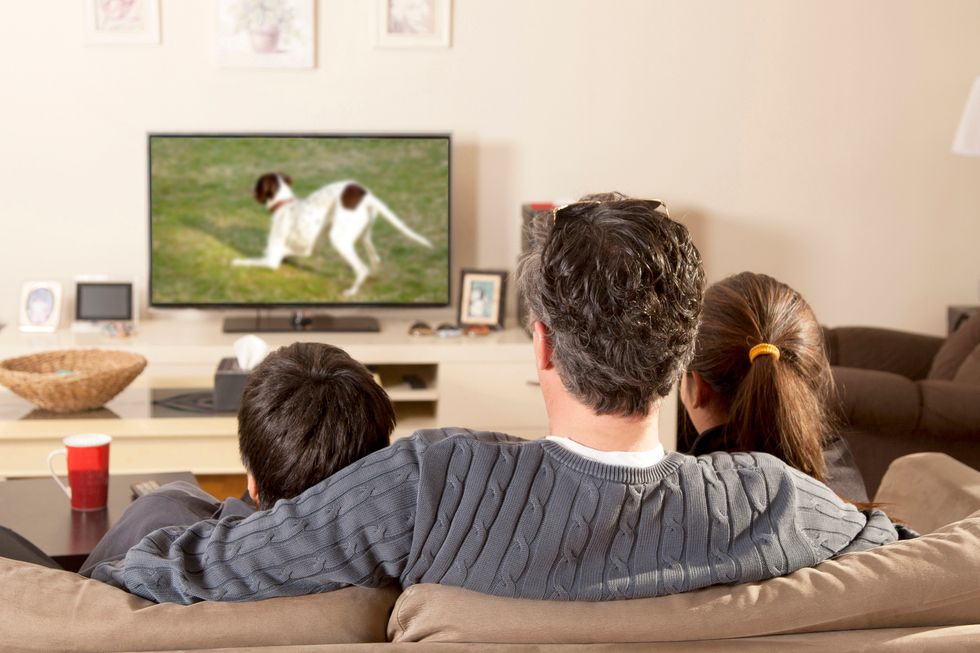 The cat would probably be ok with turning this channel overiStock
Christopher Clarke, a PhD student and developer behind the technology, said: "Spontaneous spatial coupling is a new approach to gesture control that works by matching movement instead of asking the computer to recognise a specific object. Our method allows for a much more user-friendly experience where you can change channels without having to put down your drink, or change your position, whether that is relaxing on the sofa or standing in the kitchen following a recipe."
Although this sounds like yet another way for TV bingers to delay any unnecessary movement, the technology could be used to help disabled people interact with a TV if the remote has fallen out of reach, or if they have difficulty pressing its small buttons. Pushing or turning a large object would, for some people, be considerably easier and more comfortable than reaching for the remote and pressing a button.
Clarke adds: "Everyday objects in the house can now easily become remote controls so there are no more frantic searches for remote controls when your favourite programme is about to start on another channel, and now everyone in the room has the 'remote'. You could even change the channel with your pet cat."
Like GearBrain on Facebook