The latest software update released by Tesla slows down the electric car's famous acceleration — a bid to make the ride smoother and more comfortable for passengers.
Released as an over-the-air update to all Model S and Model X cars, the new feature is called Chill and is branded by Tesla as "a new acceleration." What that really means, is the option lets drivers tone down their car's performance for times when it isn't needed, or when they want to conserve battery life.
"You can now choose between two acceleration options in your vehicle: Chill and Standard," Tesla said in the release notes about the software update. "Chill makes acceleration more gradual - ideal for smoother driving and a gentler ride for your passengers."
Chill is switched on by going to Controls -> Driving then toggle acceleration from Standard to Chill.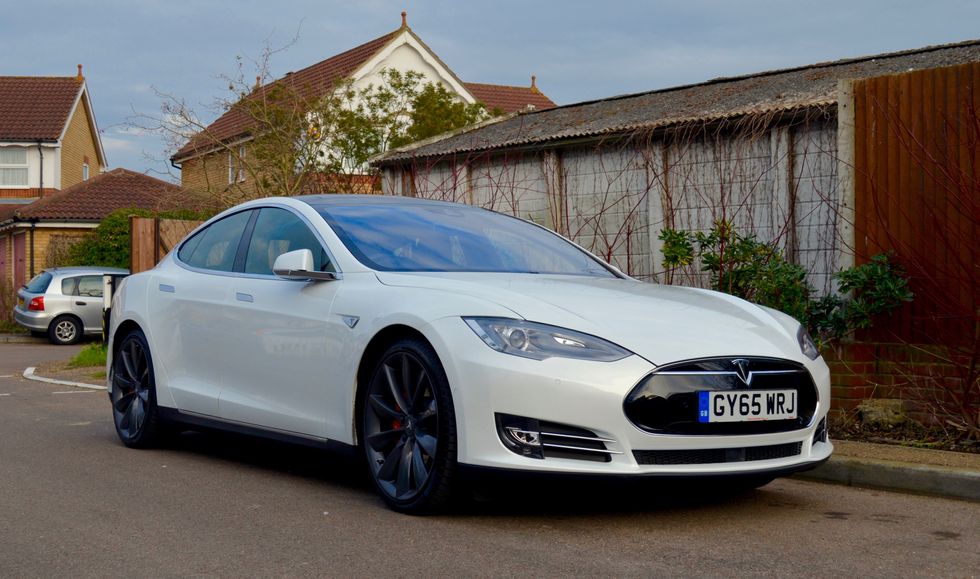 The Model S (pictured) and Model X received the updateGearBrain
The softer and slower option comes after Tesla earned a reputation by offering drivers the options of "Insane" and "Ludicrous" acceleration in its quickest cars. For those who want supercar-defying performance, these options remain available after the software update is installed.
And don't forget, if you own the range-topping P100D version of the Model S or Model X, a long press of the Ludicrous option unlocks Ludicrous+ with the message: "Are you sure you want to push the limits?" to which the options are "Yes, bring it on" or "No, I want my mommy." This driving mode delivers a 0-60mph time of under 2.5 seconds.
The new software update also includes an option to have the steering wheel slide forwards and the driver's seat move backwards when Park is selected, helping drivers get out and back in again. Stepping on the brake returns the wheel and seat to where you normally have them.