Tesla has revealed its lofty ambition: to be the leader of artificial intelligence not just in the automotive industry — but across all. Before it can realize that goal, however, the company has to battle against mounting losses and Model 3 delays.
The electric car maker has received over half a million pre-orders for its latest (and cheapest) vehicle, the Model 3. Production started recently, with the first few cars delivered to Tesla staff. But while boss Elon Musk had hoped to be making 5,000 cars per week by now, the firm's third-quarter results reveal fewer than 300 Model 3s have left the factory.
Tesla aimed to produce 1,500 Model 3s in September alone, before ramping up to 20,000 per month by December. Now, that production rate is to be expected by "late Q1 2018" — meaning early spring 2018.
Tesla blames production bottlenecks at its Gigafactory battery facility. Musk has been camping out with colleagues there, to put extra hours into fixing the problems. Finding a solution, however, isn't coming cheap — Tesla reported a net loss of $619M for the third quarter, almost double the loss it made in the previous quarter. Revenues grew 30 percent from a year ago to $3B, but the net loss shows just how quickly Tesla is burning through its cash reserves to get the Model 3 — plus Model S and Model X — built and delivered. The company is also scheduled to reveal its new electric truck at an event on November 16 — which had also been postponed.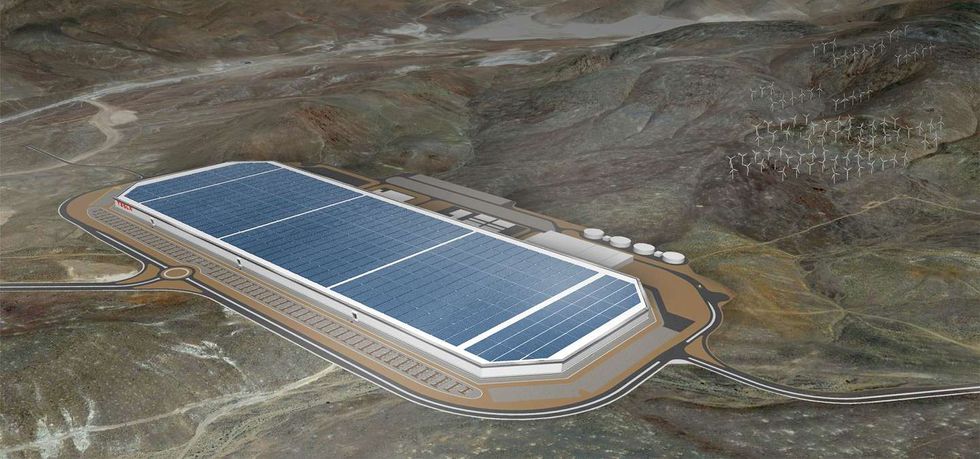 Delays stem from Tesla's massive battery production facility in NevadaTesla
In more optimistic news, the company spoke boldly about its Autopilot autonomous driving system, which the company believes will be capable of driving Tesla cars 100 percent of the time without human involvement. To do this, Tesla is investing heavily in artificial intelligence (AI).
Tesla said in a statement: "The Tesla AI team, which is fundamental to achieving full autonomy, strengthened dramatically this year, with a number of the world's best AI engineers and researchers joining our company. We plan to continue building Tesla AI until it is one of the best teams in the world, not just in automotive, where Tesla is already the leader, but across all industries. This applies to both software and hardware."
As a real-world example of what this means, Tesla claimed it will soon roll out software to customer cars making them capable of driving from New York to California without any human help.
The company said: "Now that the foundation of the Tesla vision neural net is right, which was an exceptionally difficult process...we expect a rapid rollout of additional functionality over the next several months and are progressing rapidly towards our goal of a coast-to-coast drive with no one touching the controls."