Tesla, Come Elon Musk unveiled his next stage for Tesla Motors which he has crowned, 'Master Plan, Part Deux.' Besides the solar-charging roof, plus a self-driving semi-truck (Tesla Semi) and bus expected to hit the road in 2017, Tesla wants drivers to literally summon its cars—then grab a cat-nap while the vehicle drives you to work. Finally, while you're punching the clock, Musk believes your car should be forced to work as well, and will—being added to a shared fleet service (ala Uber and Lyft) to earn some dough for you "significantly offsetting and at times potentially exceeding the monthly loan or lease cost," says Musk in a blog post that went live last night. The first Master Plan took Musk 10 years to implement. So maybe don't count on your car earning its keep for awhile.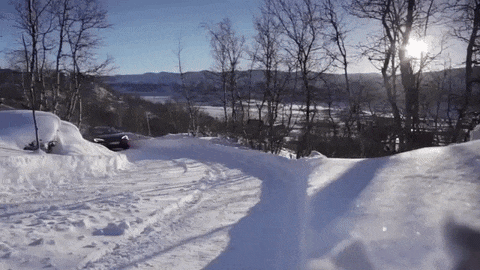 Drop Your SmartPhone Who hasn't dropped their smartphone and come up with shards? Corning wants to make those cracked screens even more rare. The makers of Gorilla Glass just releases its 5th version, which should survive drops of more than 5 feet—even on "rough services," says Corning. The company notes that more than 60 percent of smartphone drops happen from somewhere between your waist and shoulder—just the height where you hold you device while you tweet or snap a selfie.
Speed Racer Meet Teal, a drone that flies faster than you should drive. Able to hit speeds of 85 mph, Teal is the product from 18-year-old George Matus who started building his own drones when he was 14-years-old. Matus developed Teal to be able to race, shoot photography—along with other tasks depending on the module you add. Priced at $1,300, this isn't a drone you'll buy for your kid. But early birds—the first 500—will get their hands on Teal by the holidays. (Via Wired)
What Smart Home? Barely 5 percent of homes that are wired to the Internet own a smart home appliance like a dishwasher or oven. So says consumer research firm Parks Associate which also found that fewer than one in five consumers have plans to even buy such a product in the next year. But if companies focus on what buyers really want—dishwashers that don't melt plastic, for example—those numbers are expected to grow.
Best Mobile Hotspots Let's be clear—getting on the internet while driving is a flat out no-no. But getting online while on the road means more than playing Pokémon GO. How about pulling up your playlist so you can listen to your own music as you drive? Or letting a passenger watch a flick from the backseat? We have five mobile hotspots we think should work with your car—regardless of your make and model, and your current mobile plan.