Tesla Teams With Nordstrom Just in time for Father's Day, department store Nordstrom has teamed up with Tesla to start selling the Model X SUV. The 400-square foot store-within-a-store will open in Los Angeles, California's upscale mall, The Grove this Saturday—and even get a test drive. Tesla launched its latest model, the Tesla 3, at what is considered affordable prices, starting at $35,000. The Model X is an SUV and starts just a bit higher—at about $80,000. (Via Fast Company)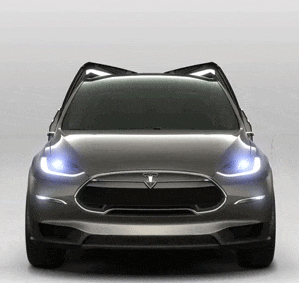 Nokia Makes IMPACT Nokia is launching a broad reaching IoT network called IMPACT (or Intelligent Management Platform for All Connected Things) which aims to link, connect and secure more than 80,000 different IoT devices and all the data in between. Nokia, which recently acquired wearable firm Withings and last year Alcatel-Lucent, is aiming IMPACT at the enterprise market: companies and even governments that want to weave IoT options into their current business offerings.
Flirtey Ship To Shore Drone maker Flirtey is planning a autonomous drone mission next week sending supplies from a ship off the New Jersey coast to a test site on shore. Why is this important? Remember Hurricane Katrina? Drones may be better suited to getting aid and relief to victims cut off from roads or other normal access points during a disaster. (Via ZDNet)
Dubai Airport Closed By Drone A rogue drone got close enough to Dubai's airport to force authorities to prevent 22 flights from landing for more than an hour. A similar incident caused the airport close in January 2015. Drones are concerning to aviation authorities, including the FAA, as airline pilots from the UK to US and, clearly Dubai, continue to report near misses with the flying devices. (Via Aviation Pro)
Augmented Apps Magic Leap is likely years away from a consumer ready tech. But that doesn't mean you can't try augmented reality today. We curated the top AR apps you can use with your smartphone and a headset today. Let us know your thoughts.