Like GearBrain on Facebook
TP-Link has expanded its Kasa smart home product catalogue to include an entire artificial intelligence-driven automation platform.
The cloud-based system is called Kasa Smart and means owners of multiple TP-Link Kasa smart home products can have the devices interact with each other, without going through an existing platform like Alexa or IFTTT (If This, Then That).
Further AI smarts include person- and package-detection for Kasa-branded security cameras, and the use of AI to scan through surveillance footage and present the consumer with only the segments which matter.
Kasa Smart works with all existing Kasa-branded smart home products from TP-Link - like the company's smart plugs - as well as the seven new devices announced at CES this week.
The aim of the automation system is to have Kasa products automatically trigger certain events, such as switching on a light and recording video when motion is detected. This is similar to the routines offered by Amazon Alexa and Google Assistant, and the applets made for IFTTT.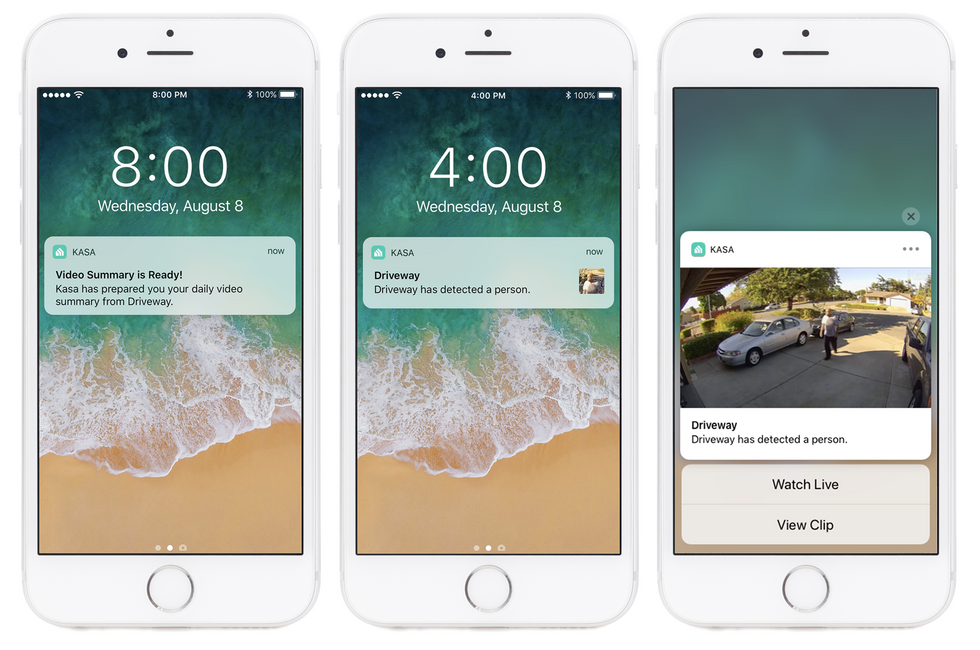 The platform notifies you via the Kasa appTP-Link
As TP-Link explains: "If a Kasa Smart security camera detects motion, it can inform a Kasa Smart light switch to automatically turn on the lights inside the home while at the same time turning on the patio lights connected to a Kasa Smart outdoor plug."

This might not be the most sophisticated of smart home automation examples, but we think TP-Link is aiming for the mass market here rather than smart home enthusiasts - consumers who may only own a Kasa smart plug, and are now keen to know what else the system can do. Also, by operating its own cloud-based automation system, TP-Link can offer less latency than when its customers use Alexa or IFTTT to control their devices, making their actions quicker.
TP-Link might not be own the same scale as Amazon or Google, but it is still in a good position to launch its own smart home system. As its chief executive David Li notes: "The Kasa Smart cloud facilitates an average of 50 million cloud interactions per day, like turning on a light or recording a video when motion is detected. Imagine providing those individual cloud interactions with a layer of artificial intelligence, where they can trigger events on their own - the possibilities of cutomized combinations are immense."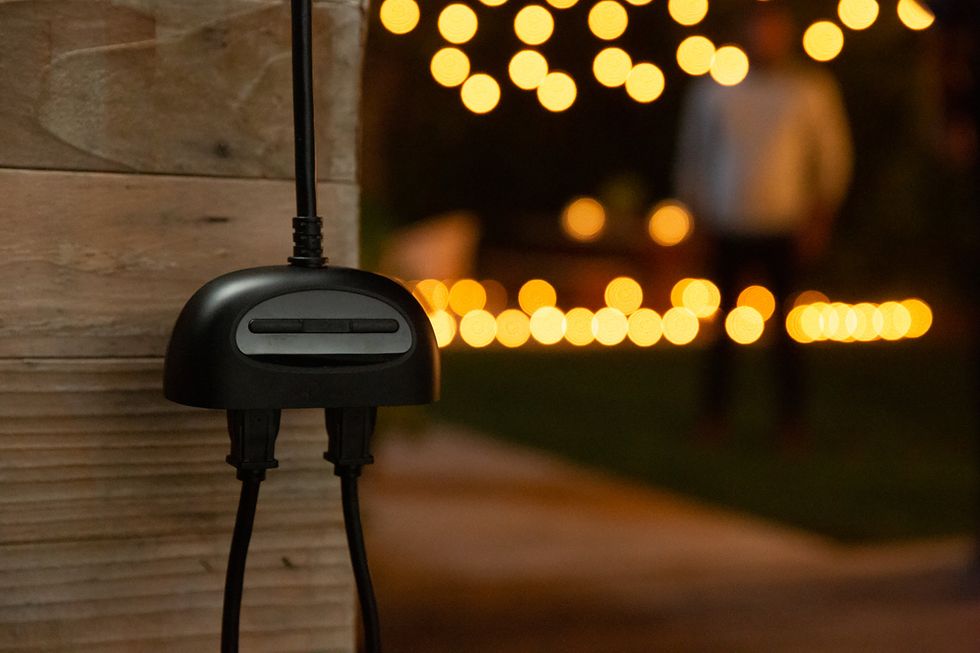 Outdoor smart plugs are one of seven new connected Kasa devicesTP-Link
Li also suggests that Kasa customers who hook up their devices through the Kasa Smart cloud will "benefit from a better user experience, including easier setup and an improvement in latency, allowing the user to upgrade from a connected home to a truly smart home."

The system also uses artificial intelligence to recognise objects - like parcels left on your doorstep - and faces. The company explains: "With the face recognition feature on the Kasa Smart Video Doorbell, users can create a Smart Action that triggers their Kasa Smart Wire-Free Camera Hub, with a built-in speaker, to automatically play occupancy sounds indoors when a stranger is detected at the front door."
These sounds can include that of a dog barking, or a siren, and the system can also be configured to switch on certain lights to make it look like someone is home.
It's a smart move for TP-Link to build out its own smart home automation system, especially when even platforms from Amazon and Google can be complicated for many users - especially when trying to hook up devices from several different manufacturers. If TP-Link can convince enough consumers to stick with its Kasa brand, then control everything through the Kasa Smart platform - instead of IFTTT, say - then it could be a success.
From Your Site Articles
Related Articles Around the Web
Like GearBrain on Facebook