The Tribeca Film Festival is often a star-spangled affair of movie premieres, plus some great experimental and cutting edge flicks in its Cinema360 program. The New York's famous film festival now postponed until the coronavirus danger passes — a new date has not been set. But film fans may be excited to hear that many of the movies and shorts that were set to appear during this year's event, are now available to see for free online.
This includes 15 virtual reality movies, including one about the Apollo missions called "1st Step." You can view all of them on Oculus Go, Quest and Gear VR through the Tribeca Film Festival's web site, which allows you to download the video to the VR headsets and apps. Without those, you can check out trailers on each of the shorts just from your computer.
One of the more interactive parts of Cinema360 are the games and experiences. In 2019, these included a Virtual Arcade which featured a "Doctor Who" animated piece, and a six-minute piece called, "Gymnasia." Last year's winner, "The Key," which was more experiential than visual.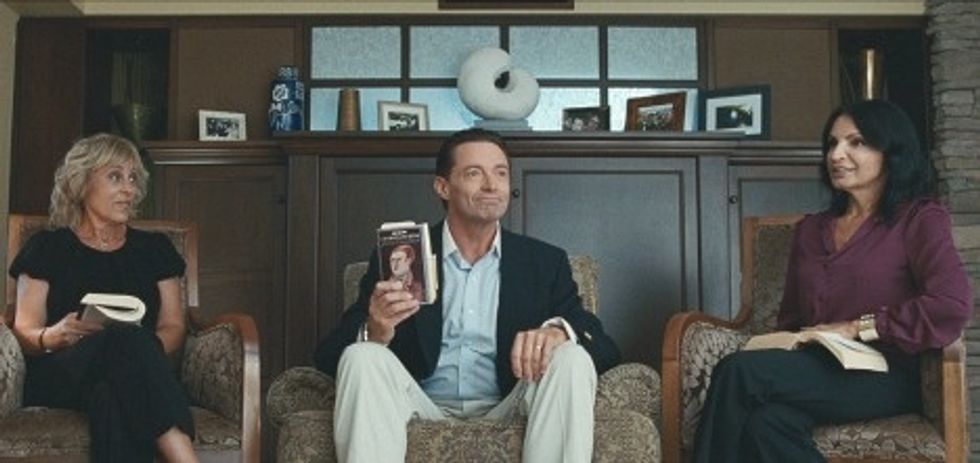 The movie, "Bad Education," is running on HBO instead of the Tribeca Film FestivalBad Education
The 2020 Virtual Arcade is not available, currently, online, which this year features some heavy hitters including one experience that stars both Henry Winkler and Chris Parnell. However, the festival is releasing other films online to try to keep attention to the 19th annual event which would have opened on April 17th and run through April 26th. Those films includes shorts like, "Lemon," and "Warning Labels," both of which were featured at previous festivals, and are now having their online premiere — yes, for free.

For those who have HBO, you can view at least one of the feature films that would have had its Tribeca Film Festival premiere this year in New York. That movie, "Bad Education," is a take on the school system, focusing on Long Island, New York and stars Hugh Jackman, Allison Janney and Ray Romano. The movie will air Saturday, April 25th on HBO.
Oculus Go Standalone Virtual Reality Headset - 64GB