Like GearBrain on Facebook
The virtual reality industry has changed markedly since the days of slotting a smartphone into a Google Cardboard – a headset that was literally made from cardboard. Now performance, display resolution and field of view have both improved, and there's more VR content than ever before.
The industry hasn't taken off in the way smartphones and even smartwatches did, but it also hasn't fallen by the wayside like 3D TV. With rumors of Apple planning to release its own mixed reality headset (potentially capable of virtual and augmented reality) in 2021, it could be argued the VR story is only just getting started.
Read More:
There are a lot of variables between different types of VR headset. Some are wireless, while others need connecting to a computer or game console. Prices also vary considerably, along with how the headsets are controlled and what performance and features they have.
To help you better understand VR headsets, and work out which is right for you, here are 11 questions you should ask before you buy:
Tethered or wireless?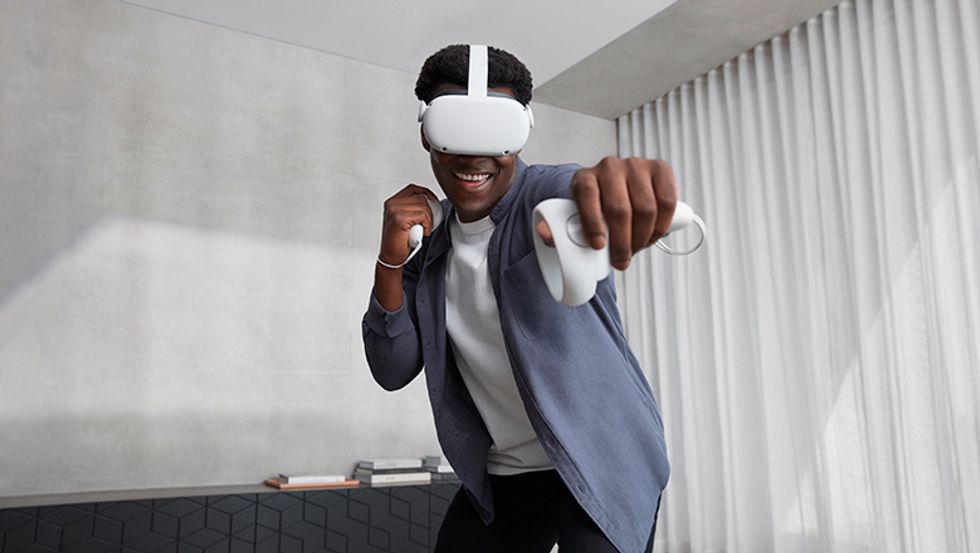 The Oculus Quest 2 is a wireless headset weighing just over 500 grams Oculus
Generally speaking, a VR headset tethered to a high-performance gaming computer is going to offer a better experience, with higher-quality graphics and more immersive gameplay. However, these headsets (from the likes of HP, Valve and HTC) tend to be expensive, and so is the PC needed to get the best out of them.

Another tethered option is the PS VR, which connects to the PlayStation 4 game console. While that remains on sale today, Sony has said a new model is currently being developed for the PlayStation 5.
By contrast, wireless VR headsets have lower prices and less performance, but they are more practical and don't require a computer or game console to function. They are standalone, self-contained, and ready to be picked up and enjoyed. A great example of a wireless VR headset is the Oculus Quest 2.
Wireless VR headsets allow for more freedom to move around, while tethered headsets don't have a battery that needs topping up every couple of hours.
A low-cost alternative to standalone headsets like the Quest 2 are those which use your smartphone as their display and processor. These can cost as little as $25, yet offer a perfectly decent first step into the VR world.
What are the minimum PC requirements?

If you go down the tethered VR headset route, then be prepared for also buying a high-performance gaming computer to get the best out of it. Take the Valve Index headset by Steam for example. This requires a minimum of:
Dual-Core processor with hyper-threading
8GB of RAM
Nvidia GeForce GTX 970 / AMD RX480 graphics card
DisplayPort 1.2 or newer and USB 2.0 or newer ports
However, for a better experience Steam recommends the following:
Quad-Core+ processor
Nvidia GeForce GTX 1070 or higher
USB 3.0 port required for headset pass-through camera
Standalone headsets don't require a computer at all, and the PS VR works on any model of PlayStation 4.
What are base stations and lighthouse boxes?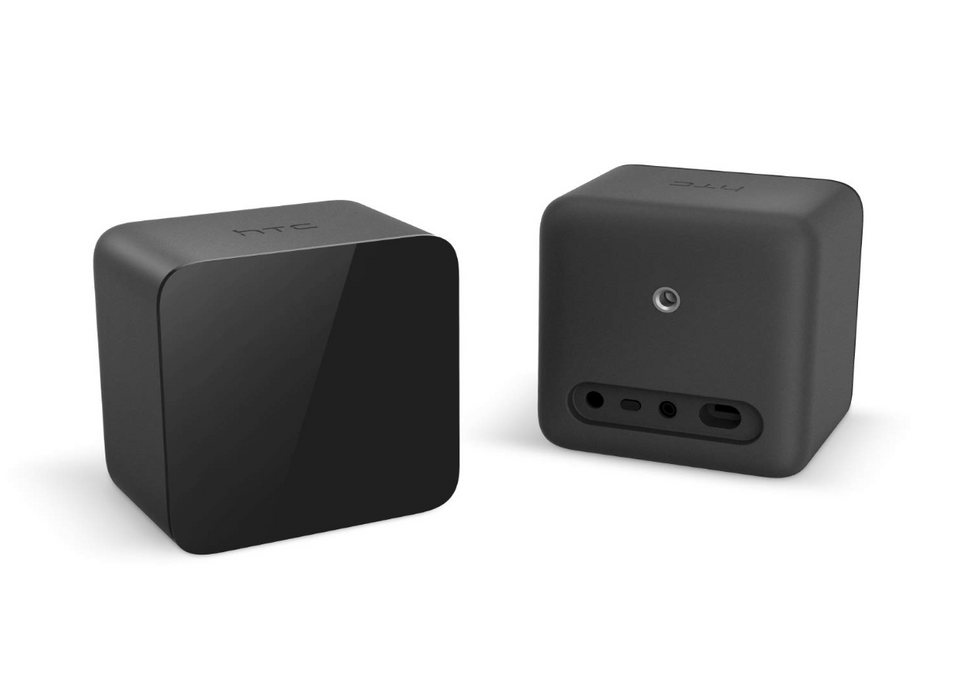 The HTC Vive Cosmos Elite uses lighthouse base stations for movement trackingHTC
Some VR headsets attached to gaming PCs require devices called lighthouse boxes, or base stations. These are used to let the headset track your movement through the room, and usually need installing in the upper corners of the area you want to use your headset in.

This means putting them on a high shelf, using a tall tripod, or wall-mounting them in some other fashion. They also each need plugging into a wall outlet for power.
High-end headsets like those from the HTC Vive range use base stations, and so too does the Valve Index. Wireless options like the Oculus Quest instead use cameras and sensors mounted to the headset itself to track its environment. The Oculus Rift S sits in-between, as it is a tethered PC headset but doesn't use base stations.
As an example of what base stations can do, the HTC Vive Cosmos Elite with its two base stations can be used in an area of up to 160 square feet.
What is the field of view?
Field-of-view is one of the most important metrics when considering a VR headset. A wider view means the VR content wraps further around your peripheral vision, creating a more immersive experience.
The field of view can be measured in three different ways; horizontal, vertical and diagonal. For example, the hugely popular Oculus Quest 2 has a field of view of 89 degrees horizontally, 90 degrees vertically and 127 degrees diagonally.
Sticking with the more commonly used horizontal field of view, the more expensive Valve Index is the current market leader at 130 degrees, followed by the HP Reverb G2 at 114 degrees and the HTC Vive Pro at 110 degrees.
For console gamers, the PlayStation VR has a viewing angle of 100 degrees.
What is the resolution?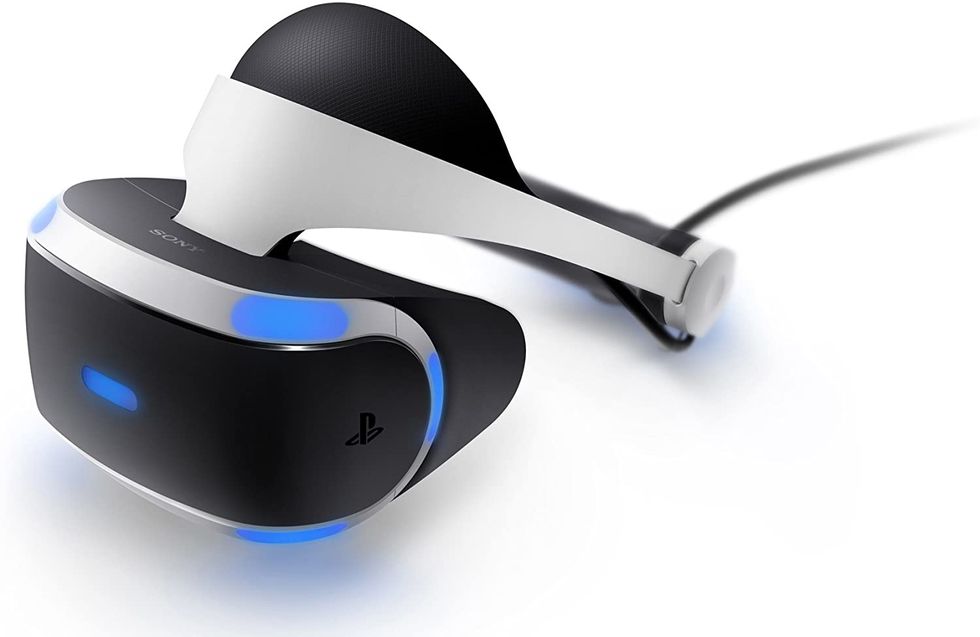 The PlayStation VR has a resolution of 1920 x 1080 Sony
Another key metric for VR headsets is their resolution. Because the displays are right in front of your eyes, a high resolution is important to reduce the size and therefore visibility of individual pixels. A lower resolution causes pixels to be larger and more visible, and therefore create a less smooth and more pixelated image.

If we again look at the popular Oculus Quest 2, we have a resolution of 1832 x 1920 per eye, and a refresh rate of up to 90Hz. That latter figure is important as it makes for smoother gameplay than with the more common 60hz refresh rate.
The tethered Valve Index headset has a slightly lower resolution of 1440 x 1600 per eye and a high refresh rate of up to 144Hz, with 80, 90 and 120Hz also available.
The current resolution champion, as of early 2021, is the HP Reverb G2, which has a resolution of 2,160 x 2,160 per eye
The PlayStation VR has a Full HD resolution of 1920 x 1080 and refresh rate options of 90 and 120Hz.
How much does it weigh?

Comfort is an important factor for VR headsets. Some can be fairly heavy, but help offset this weight by using padded foam and comfortable straps that spread the weight easily over your head and the bridge of your nose.
Headsets have got lighter over the years, and today's are better balanced than previous models like the Samsung Gear VR that used a smartphone for its display. But they are still quite substantial, with the Oculus Quest 2 weighing 503g and the Valve Index tipping the scales at 809g. The PlayStation VR splits these two, at 610g.
It is rumored that Apple will seriously undercut these with its headset, which according to analyst Ming-Chi Kuo will weigh under 150g, making it lighter even than an iPhone.
If wireless, what is the battery life?
Tethered headsets are powered via their connection to your computer or a wall outlet, so battery life isn't a concern. Wireless headsets have integrated batteries, and the Quest 2 lasts between two and three hours per charge, depending on how it is used.
What about mixed reality and augmented reality?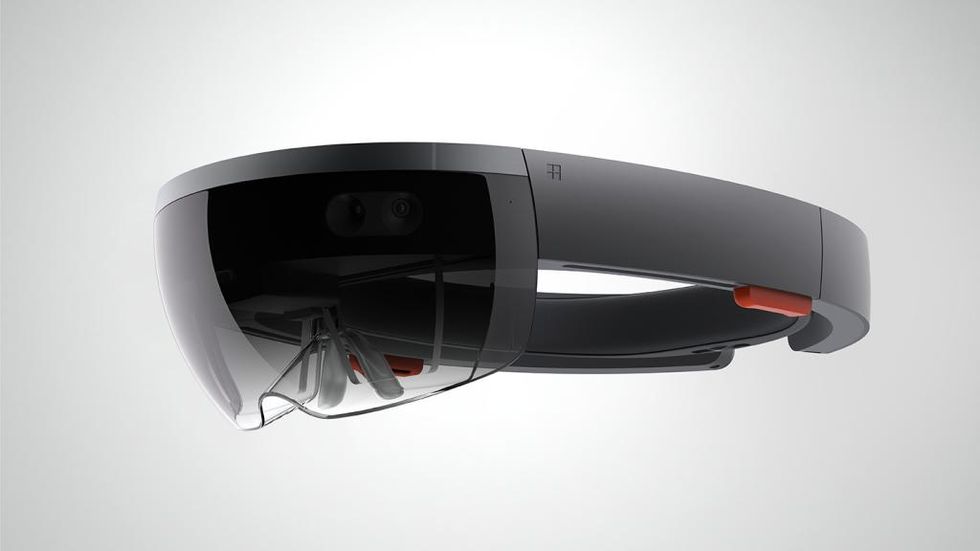 The Microsoft HoloLens is an augmented reality headsetMicrosoft
Virtual reality involves completely replacing your view of the outside world with an environment created by the headset (however, some headsets have a camera to offer a view out for when you aren't playing a VR game).

Augmented reality is like what smart glasses like the Google Glass offer, where a digital interface is projected into the wearer's eyes, on top of their view of the real world. Headsets like the Microsoft HoloLens use augmented reality to blend real and virtual environments, for example by stitching virtual videos to the real walls of your room.
Mixed reality refers to headsets that can handle both virtual and augmented reality. For this article, we are talking exclusively about virtual reality (VR) headsets.
How does audio work?
Standalone headsets like the Quest 2 have their own integrated audio system, with speakers positioned to cover your ears like headphones. The Valve Index and HTC Vive Cosmos also have integrated audio, while the PlayStation VR does not, so you'll have to use your gaming headset instead.
Does it have its own hand controllers?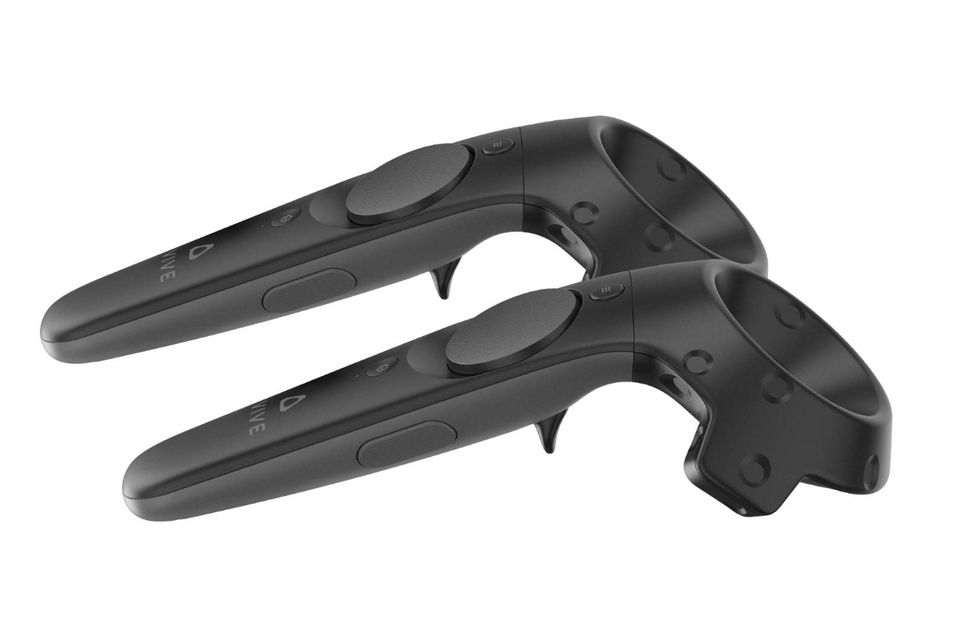 Hand controllers for an HTC Vive VR systemHTC
Some older VR headsets didn't have any hand controllers, and were instead more like visual experiences than a conventional video game. Now though, most headsets can be controlled with hand controllers.

Oculus and HTC headsets all work with their manufacturers' own hand controllers, which themselves include motion-sensing technology, and can even be seen virtually from within the headset. The PlayStation VR headset works with your PS4 controller, and headsets tethered to computers are controlled with the keyboard and mouse, or whatever gaming accessories you already have, like a steering wheel or joystick.
How much do they cost?
Prices for VR headsets in 2021 vary quite significantly. The Oculus Quest 2 is remarkably good value at $300, while the PlayStation VR can be had for a similar price, but is usually bundled with extra games and accessories and sold for a higher price. You might also want to hold off on tha headset for now, given Sony has plans for a new model designed to work with the PS5. However, that likely means second-hand deals will be plentiful through the year.
When looking at tethered headsets, prices begin to climb. The HTC Vive Cosmos is currently $700 and the Cosmos Elite (two controllers and base stations) is $900, and the Valve Index is $1,000. The high-resolution HP Reverb G2 represents good value at $600.
HTC VIVE Cosmos
Best VR Headsets for Under $100 by GearBrain www.youtube.com
Like GearBrain on Facebook