The Tribeca Film Festival's Virtual Arcade — which opened on April 26 — is a taste of interactive filmmaking told through documentary, animation and narrative storytelling. Short films, using virtual reality (VR), tapped into well-known names, like Doctor Who. Others, lesser known, featured sweetly haunting stories. All put VR to its best use, a technology which most moviegoers have yet to experience themselves.
For those who have yet to put on a virtual reality (VR) headset, this kind of technology is more than just a new way of watching movies. VR and immersive tech changes the idea of what a movie can be.
Normally, as we eat our popcorn in a large-screened movie theater (I'm a fan of Skittles) we're told a story with a clear beginning, middle and end. VR upends that idea completely. Instead, the screen is a headset, and the story can change based on what we do — viewers can interact often in a VR film — and where we choose to look.
Hollywood is growing more interested in VR as a way to tell stories. Steven Spielberg's Dreamscape, which recently opened in Los Angeles, is a movie cinema-like space where people can watch and play a VR film. The easiest way to experience a VR story though is through a VR headset, from the expensive like an Oculus Rift, to the affordable like a Cardboard headset.
The films we saw at the Tribeca Film Festival's Virtual Arcade all made use of the more pricey devices — from Samsung Gear VR headsets to Oculus Rifts. Here's our favorites from the 22 films showcased at this year's Virtual Arcade.
Virtual Arcade: Doctor Who: The Runaway
In "Doctor Who: The Runaway," Jodie Whittaker, the current doctor on the BBC show, voices the animated Doctor Who, who takes on a quick mission to return an alien creature to its home. The BBC and Passion Animation Studios production adds an element the other two films did not: we're given handheld devices which allow us to interact in the VR space, and take hold of Doctor Who's sonic screwdriver to do our part in the experience.
There's little you can do to mess anything up, however, and it feels like you can't really change the 13-minute storyline no matter what step you take. But Doctor Who fans will likely enjoy the opportunity to sit inside this virtual TARDIS. The film, having its world premiere at the Tribeca Film Festival, will also be coming to Oculus Rift and HTC Vive, with 360-degree options for Oculus GO, Samsung Gear VR and YouTube.
Virtual Arcade: GYMNASIA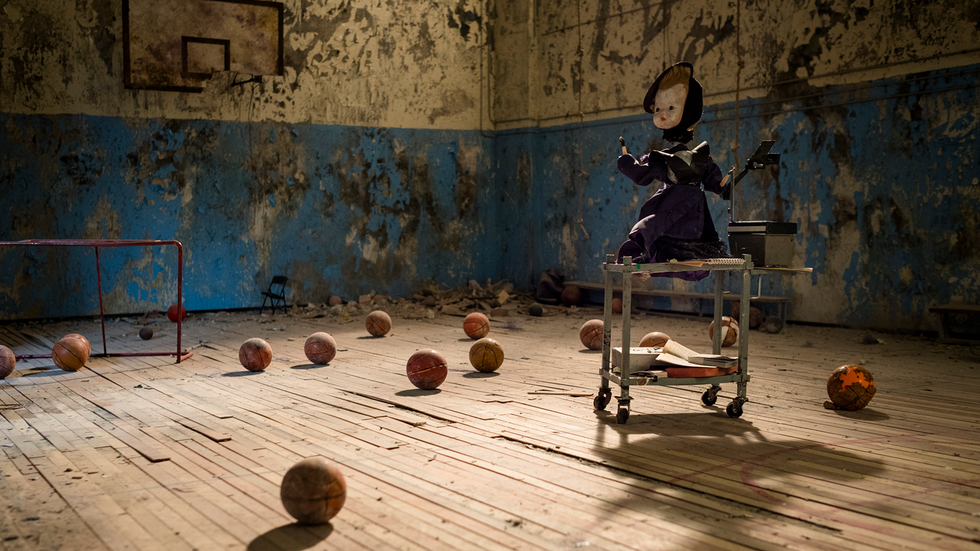 In this 6-minute VR film, you're dropped into a haunting scene of childhood memories
GYMNASIA
Probably our favorite in the Virtual Arcade was, "GYMNASIA," a short about abandoned spaces and the ghosts left behind. The 6-minute stop-motion animation film drops you into an old gymnasium, paint peeling, as the echoes of children, their shadows, and basketball bounced by ghosts, fill the space.
The film, having its world premiere at the Tribeca Film Festival, is a collaboration between the National Film Board of Canada, Felix & Paul Studios and Clyde Henry Production. There's less a narrative here, and more an experience, ending as a creature, an amalgam of a doll's head and machinery, conducts a soloist through a sweet melody.
Virtual Arcade: Bonfire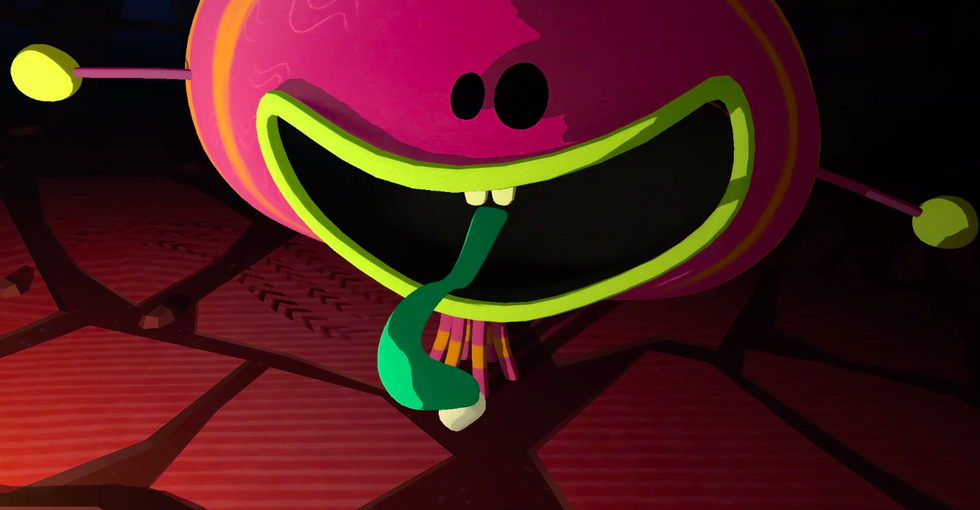 You're sent on a mission to find a new home for humans in the short VR film "Bonfire"
Baobab Studios
Anyone familiar with animated films will likely connect immediately to "Bonfire," the latest film from the Redwood City, CA.-based Baobab Studios, and having its world premiere at the Tribeca Film Festival. Here, you're representing Recruit 817, sent to look for new planets that humans can live now that they've ruined Earth.
A cute creature befriends you, and you can feed it, put logs on the fire and control a few other elements through a handheld device. Eric Darnell, who also directed the "Madagascar" animated films, also directed the 15-minute "Bonfire," which is having its World Premiere at the Tribeca Film Festival, and will eventually be released on the Oculus store.
Drop in the Ocean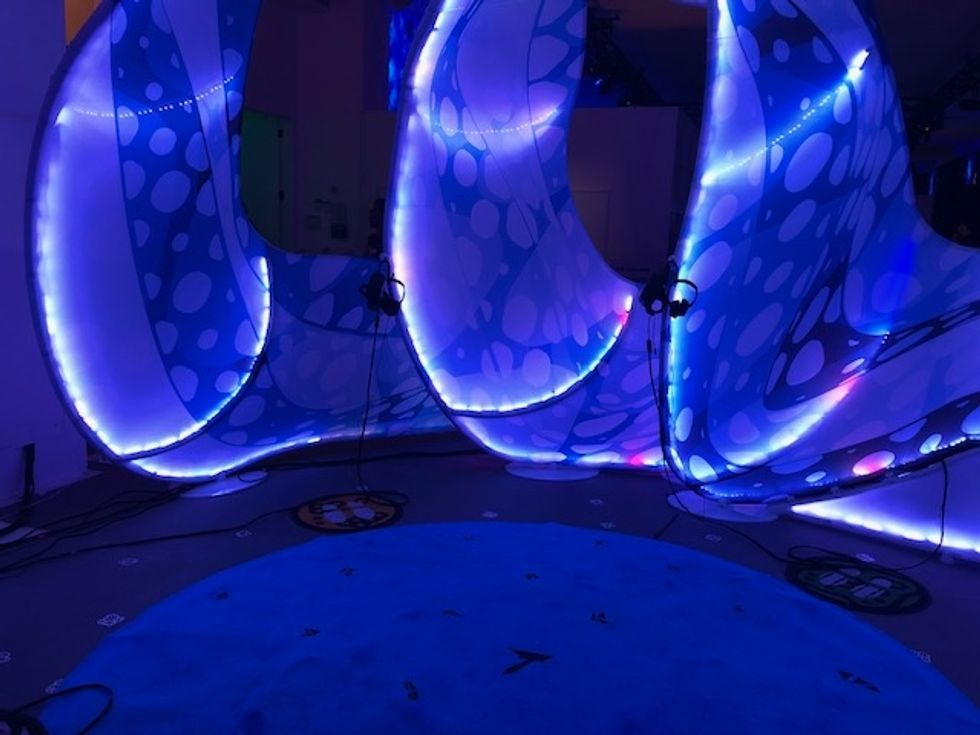 Float atop a jellyfish in the virtual reality experience, "Drop in the Ocean"
GearBrain
"Drop in the Ocean" has a clear message: We need to save our seas. Donning a VR headset and earphones, you step on to a soft surface and are transformed into a bit of ocean fluff atop of a jelly fish. Plankton and leather-head turtles swim by, as do bit of micro plastics. We even surface into a swarm of trash float atop the water.
The film is having its world premiere at the Tribeca Film Festival and collaborators include Phillipe and Ashlan Cousteau, Vision 3 and Conservation International. The 7-minute film is a clear reminder that our waters, which we can rarely see from a jellyfish's point of view, are as precious as our lands.
CAVE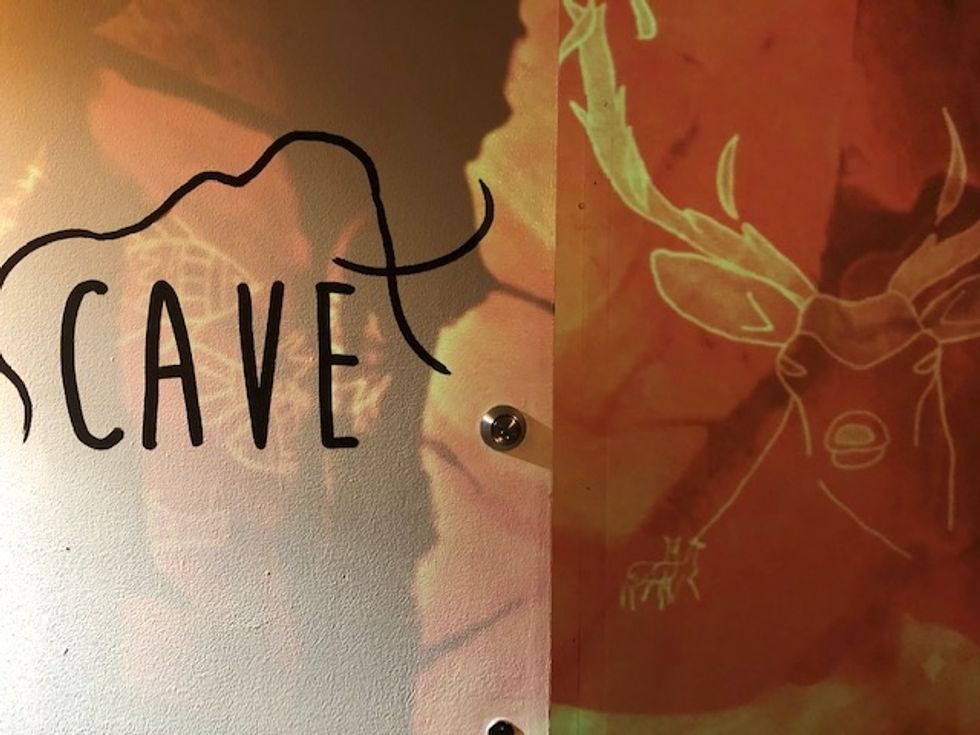 Shot in Parallux, the VR short "Cave" lets you see other people who are watching the experience with you
GearBrain
This short 6-minute film comes from the NYU Future Reality Lab, and places you in a ceremonial cave during 10,000 B.C. as a young woman questions her ability as a new shaman, stepping into her mother's shoes. "CAVE," having its U.S. premiere at the Tribeca Film Festival, is told through Parallux tech, which means you can see other people who are watching the film with you, as characters in the story.
As a viewer, you're seated in the shaman circle, listening to a story told in ancient times. Even with your very 21st Century tech strapped to your head, we're being told that the experience is still the same: Whether told through paint or pixels, we still come together to hear and share stories. The method may change, but the need to connect remains.
Best VR Headsets for Under $100 by GearBrain www.youtube.com