There is a good chance you've heard the words "Smart Home," or seen someone talking about it on the Internet. In recent years, the Smart Home concept has not only taken off as an idea, but it has taken leaps forward into the realms of reality. Often times, however, many of us have a nearly subconscious habit of associating the word "Home" with that of "Home Owner." This, coupled with the restrictions apartment renters usually face, can make the prospect of setting up a smart apartment feel a little daunting.

Fortunately, you don't need to be an established home owner to turn your humble abode into a stylishly automated living space. In today's world of smartly connected devices, any dwelling can reap the benefits of automation thanks to the ever increasing portability of gadgets being created. Whether you are fortunate enough to own a house, or you simply enjoy the mobile lifestyle an apartment affords – it's never been easier to jump into the Smart Home realm.
The Smart Apartment
The first and most important thing to consider when deciding to automate your apartment consists of understanding what aspects of your place you can and cannot alter. This will be varied depending on your lease agreement and your Landlord's rules. When in doubt, it's best to check with your Landlord first to make sure you're not violating any terms of your lease. That said, apartment friendly automation devices are typically unobtrusive and do not require permission as they do not alter any aspects of your place. It's when you get into the devices that need to be hardwired into the walls or require modifications behind the scenes that you'll absolutely want to check first, install second.
The Smart Home ecosystem can usually be divided into four areas: Security, Climate Control, Appliances, and Lighting. Each of these four categories can usually be automated without consulting your building manager.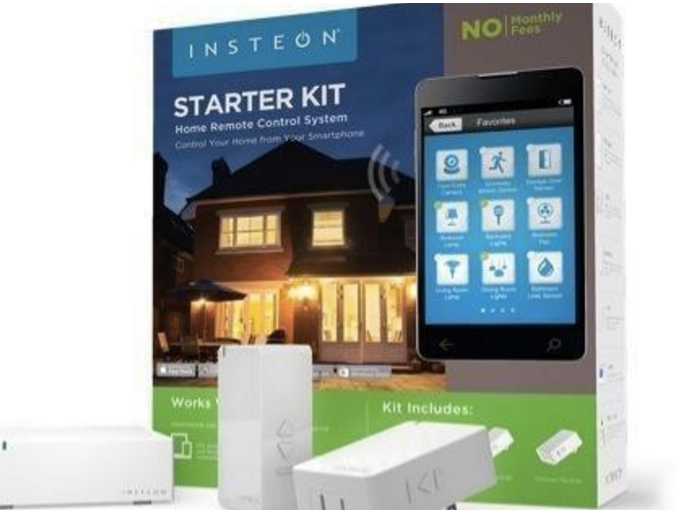 A good place to start would be with something such as Insteon's smart home starter kit, which contains a hub and two Dimmer Modules for lighting control. The starter kit is a great place to begin because it allows for a lot of expansion as you find more and more ways to automate your apartment. The Insteon hub gives you the ability to install add-ons without the hassle of having to manage multiple various devices. Since the hub connects to your router and acts as the central communication point for all connected add-ons, configuring and managing devices is incredibly simple.

The Dimmer Modules included in the starter kit give you the ability to control plugged-in lighting sources in a variety of ways: brightness level, remote activation, voice control, load sensing, scheduling, wall switch control, and presets. At a first glance, being able to control some lights may sound cool and all, but the practical applications may not be very obvious.
Chances are, if you live in an apartment complex, you probably have to deal with stairs or elevators at some point. This can be a hassle if you're coming home at night with a load of groceries, or other items you have to carry. You finally get to your apartment and have to set everything down to turn your lights on, or deal with walking through the apartment in the dark, hoping you don't trip. Or you simply leave your lights on all day and deal with a slightly higher electricity bill and the price of going through light bulbs. With Insteon's Dimmer Modules you can change this normal everyday scenario by controlling the lights via the iPhone or Android app before you even start your trek up the stairs. Better yet, have some lights scheduled to come on a few minutes before you usually get home, if you pick up Amazon's Alexa and connect it to Insteon's hub, you can voice activate the lights when you walk through the front door. Lights can also be scheduled to turn on at sunset and off at dawn, as you see fit.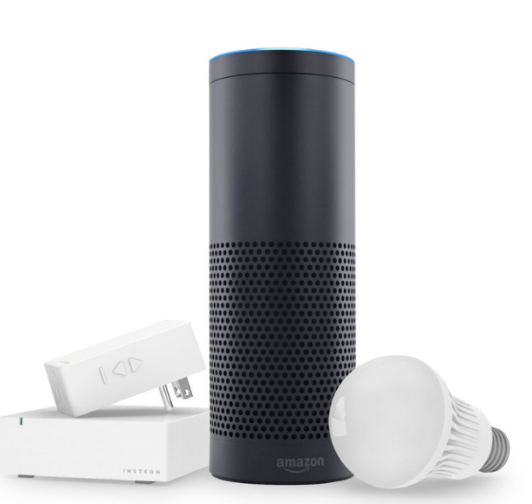 Let's look at another commonplace occurrence: the midnight walk to the bathroom or maybe to the kitchen to grab a late night snack. Sure, you could utilize one of the methods above for the same good results, or you could create a preset path of lights that only turns on the exact lights you need to go from the bedroom to the bathroom or kitchen in this scenario. Furthermore, no one likes being blinded by light in the middle of the night, so why not set up a custom preset for dimmer lights after midnight. These kinds of solutions are also great if you have guests sleeping over who don't know the layout of your apartment – not to mention the neat factor. On top of this, you can add a wireless motion sensor that only triggers the lights at nighttime.

Or what if you're a bachelor/bachelorette living the single life? Quickly and easily dim the lights for an intimate dinner and a movie date night. Once you sit down and think about the numerous applications that open up when given more control over your apartments light, it can be easier to see the benefits of Insteon's smart home tech, and light control just scratches the surface.
Beyond The Starter Kit
Unlike light control, which may be surprising in its practicality, appliance and climate control represent a much clearer and impactful use of home automation. Before going further, it should be noted that thermostat control, which can be provided via Insteon's range of thermostats, is something you'll probably want to check with your Landlord about first.
However, climate control options still exist even if messing with your apartment's thermostat is a no-go. Insteon offers remote controlled On-Off Modules which allow you to control the power status of smaller appliances up to 1800 watts. These On-Off Modules can be controlled via Insteon remotes, iPhone and Android apps, Alexa, and, like the Dimmer Modules, can be preset to turn on or off based on other parameters. In essence, this means you can turn on things like fans and small space heaters to help control the climate you come home to, and, once more, these appliances can be turned on and off remotely or be set to turn on at a scheduled time of your choosing.
Furthermore, the On-Off modules can give you the ability to turn on appliances such as your coffee maker or slow cooker remotely or on a schedule. Waking up to a fresh cup of coffee and coming home to your favorite slow cooked meal can be easily integrated into your daily life with Insteon's smart home ecosystem.
Apartment Security
Unlike owning your own home, which may or may not put you into close proximity with your neighbors, living in an apartment pretty much guarantees living next to someone. Even if you're confident your apartment is safe, adding a little extra security to your place can never hurt and it goes a long way to providing piece of mind.
While having a full home security suite may be great for home owners, it is oftentimes not practical and not allowed if you live in an apartment. However, that doesn't mean there aren't ways to secure your place. In this case, Insteon provides two solutions which can be great additions to the starter kit: Insteon Open/Close Sensors and Wireless Cameras.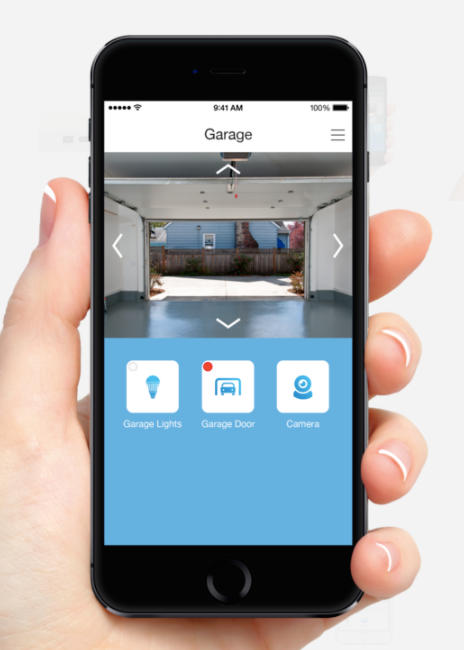 Insteon's Open/Close Sensors are fairly self-explanatory. You can easily mount a sensor on doors and windows and anytime the sensor is tripped, i.e. the door or window is opened, you'll receive a notification on your phone telling you the sensor's status. Furthermore, these sensors can be placed on any kind of door, such as: Safes, Liquor Cabinets, and Gun Cabinets for helping you monitor the more sensitive areas of your apartment.
Coupled with the Open/Close Sensor, you can also add one of Insteon's HD Wireless Cameras to the hub. These cameras allow for 720p quality video, 70 degree field of view, panning, tilting, and even have their own built-in microphone and speaker. On top of this, these cameras allow for night vision video and can be controlled via the iPhone or Android apps which give you direct control over the cameras features.
Placing an Open/Close sensor on your apartment's front door along with a Wireless Camera facing the room allows you to get a notification if someone enters your apartment while you're away and allows you to see exactly who is going to be in trouble when you contact the police.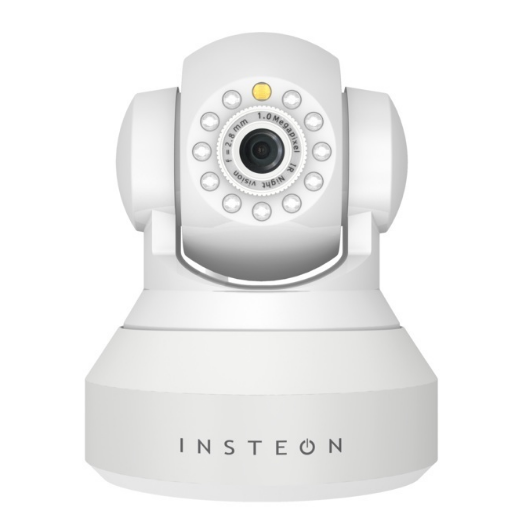 Your Smart Home
The rise of the Smart Home is here and it's only going to get more sophisticated as more tech comes to market. Fortunately, the "Home" in Smart Home truly means your home, whether it be a house, apartment, or even a single room domicile. With Insteon's hub and their numerous add-on's, there has never been an easier or more apt time to upgrade your home. We upgrade our phones, PCs, laptops, and all manner of other devices – it only makes sense that the place we call home should receive just as much care and attention.
Follow this link to get the Insteon Home Automation Starter Kit!