Uniqlo's Airism line are clothes that are made from a special material that wicks away moisture, and helps people stay cool during the summer. The material is now being used to make a face mask, with the company stating that the items cuts about 90 percent of UV rays, is washable, but more keenly block 99 percent of bacteria and pollen. With mask wearing swiftly turning into the required fashion accessory of the summer because of Covid-19 (and even some states in the U.S. requiring them worn outside by all its residents) there is clear demand for masks.
However, demand was so high for the new Uniqlo product, that the masks quickly sold out after going on sale Friday June 19, and reportedly even crashed the web site, reported the Japan Times. People also stood in line outside stores to buy the Airism masks too.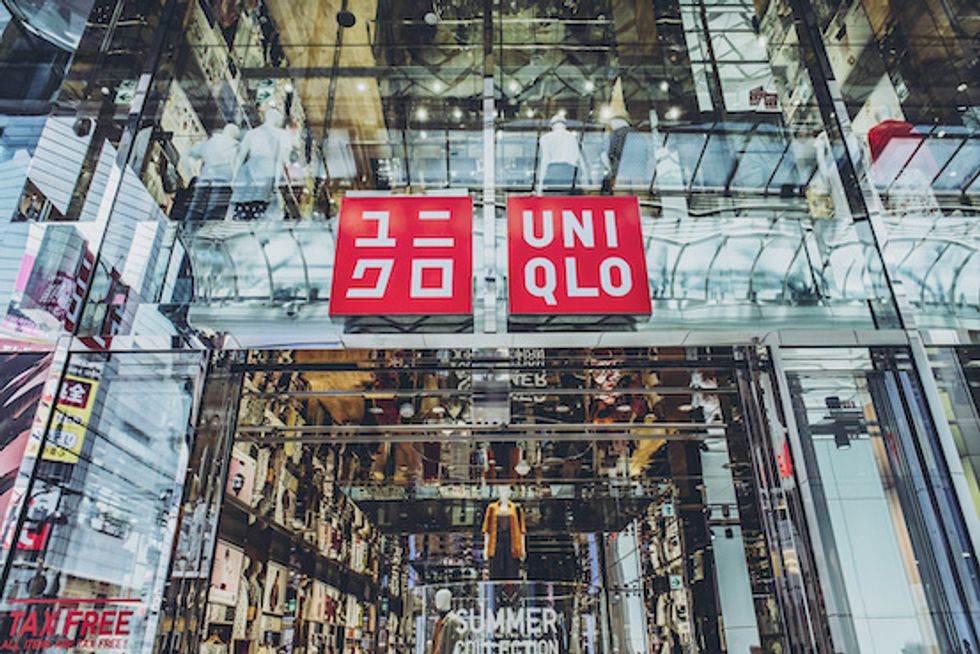 Uniqlo's Airism masks state they block 99 percent of bacteria Getty Images
Uniqlo noted, on its web site, that customers were asking for masks made out of the Airism material. The mask was also sold in three different sizes, made for men, women and children. And they were selling in packs of three for ¥990, or about $9.25, not including tax.

Uniqlo has been careful on its site to note that the mask "does not completely precept infection," and that people should wash the mask each time they're wear it. Additionally, the bacterial droplet collection, or BFE, drops from 99 percent to 95 percent after washing, and the pollen count drops to 98 percent.
While Uniqlo is sold-out of its initial batch, the company, as of June 23, is taking orders — but note that people can only buy one set, and only through Uniqlo's Japan online store.
Blue Note Meets UNIQLO