Like GearBrain on Facebook
A day at the beach can help us unplug, and after the past few months it's something everyone can use. Taking a day off doesn't mean we also have to be unconnected. These seven devices can keep our drinks cold, the music flowing, and the air cool around us. They range in price, and all can be used wirelessly out on the sand, or can help keep your existing devices protected from the sea, sun and salt.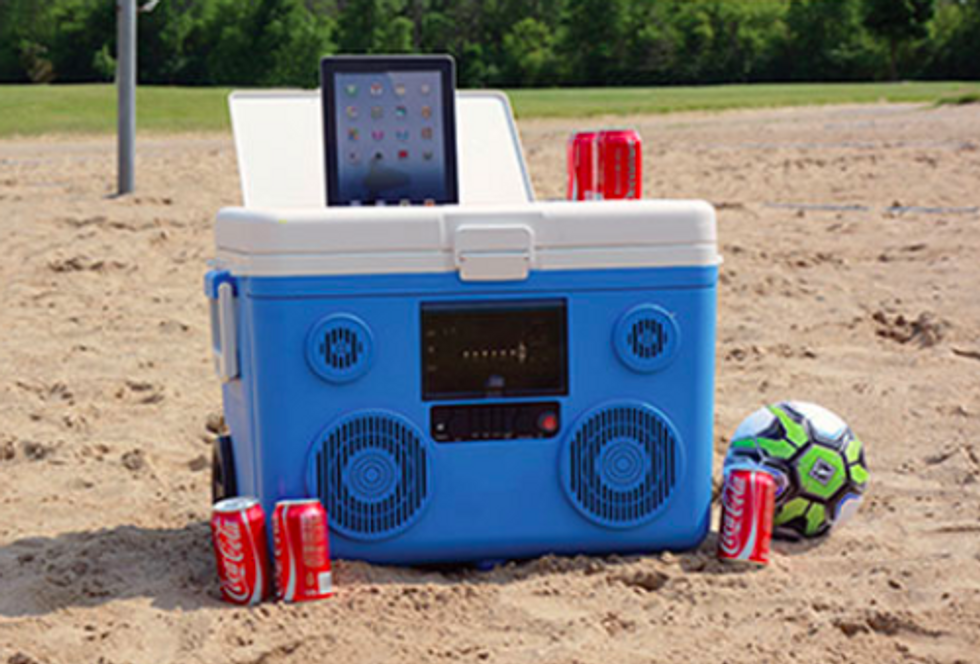 This cooler can play music wirelessly over BluetoothBluetooth Cooler and Sound System
Bluetooth Cooler and Sound System —$399.99

This Bluetooth Cooler and Sound System from the Sharper Image has a hefty sticker price, but it can do almost everything. Besides keeping your drinks and food cool on the sand inside its 40-quart capacity cooler, it can play music wirelessly over Bluetooth or even a USB stick. Plus there's a power bank inside with two USB ports, and it can keep music playing for a full 16 hours.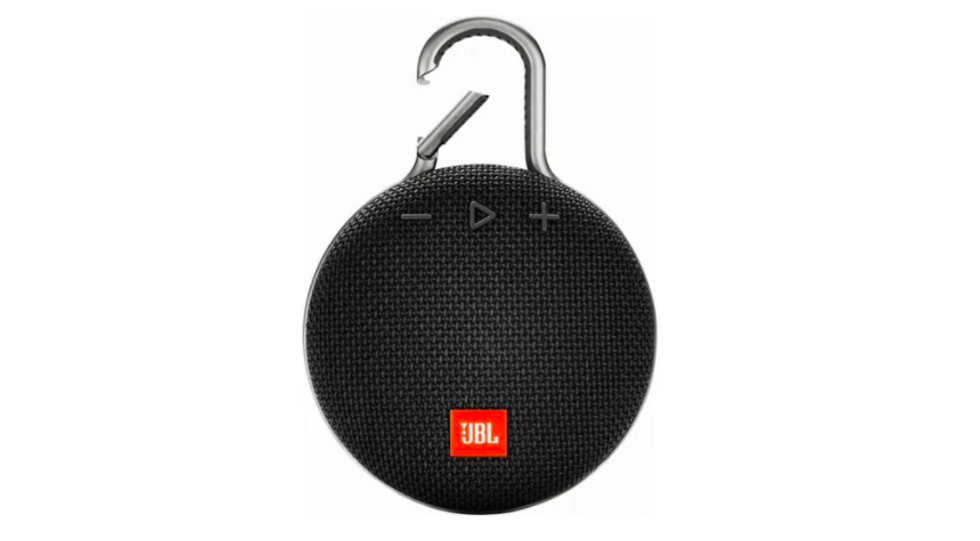 The battery on the JBL Clip 3 lasts 10 hoursJBL
JBL Clip 3 — $50

It's not hard to find a Bluetooth speaker, but the JBL Clip 3 stands out for a beach excursion because it's waterproof, small and can be clipped to your bag or even a beach umbrella. The battery also lasts up to 10 hours.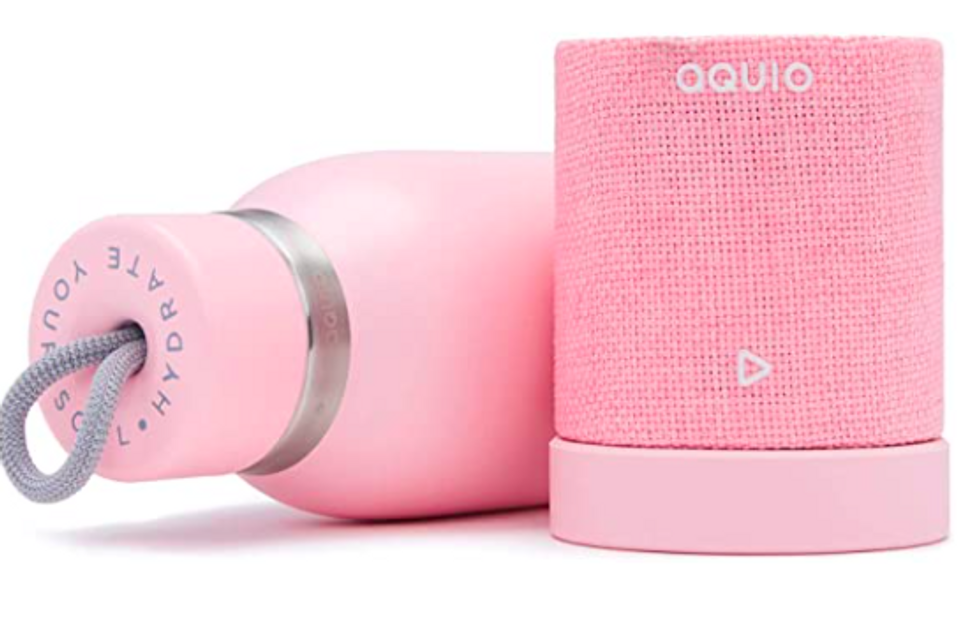 The Aquio water bottle is also a Bluetooth wireless speakerAquio
Aquio — $50

Another option? The $50 Aquio water bottle, which has a rechargeable Bluetooth wireless speaker, and holds 16.9 ounces of liquid. The lithium battery on the speaker can hold up to an eight hour charge as well.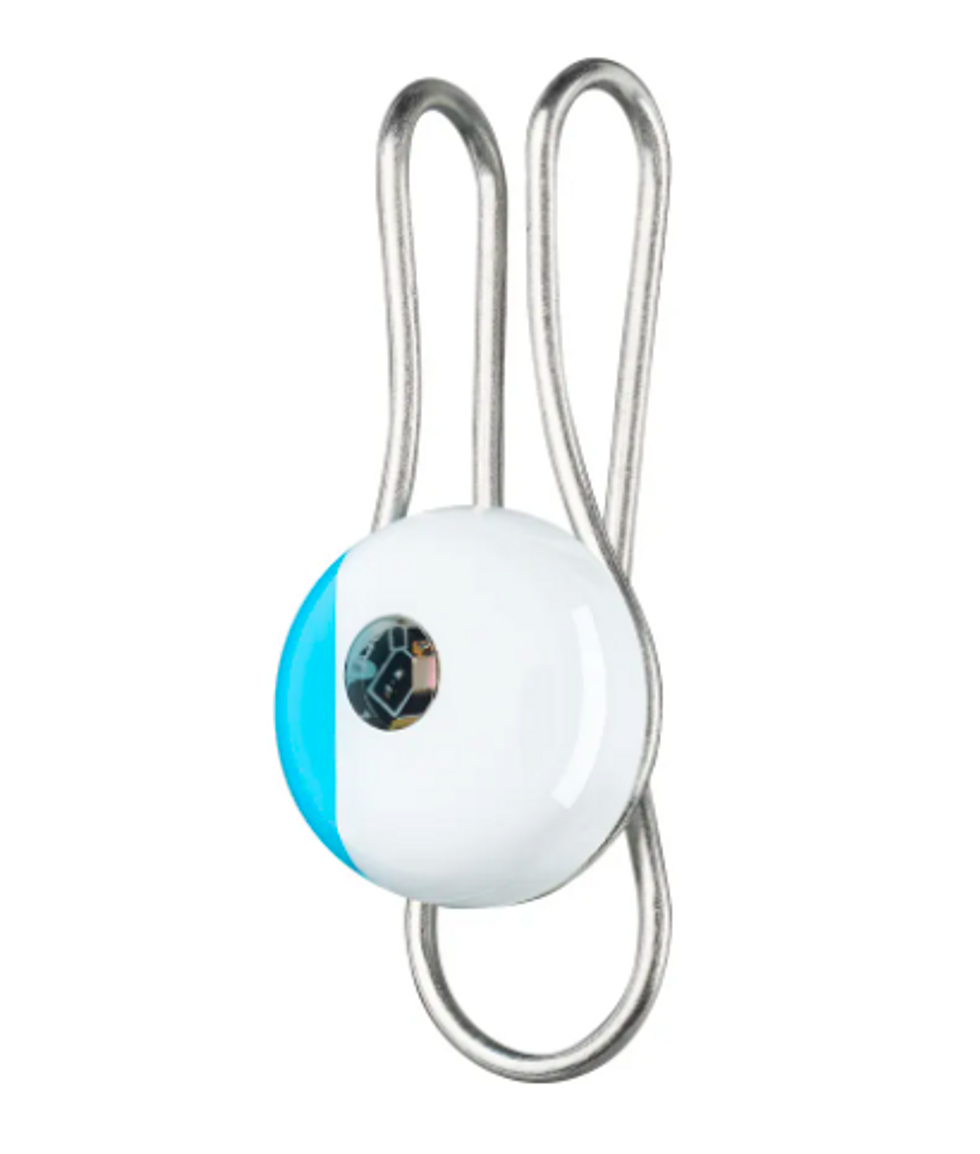 My Skin Track UV can clip to a bathing suit or bagLa Roche-Posay
My Skin Track UV — $60

From La Roche-Posay, this tag, when paired with an app, can tell you how much UV exposure you've had — so you'll know when it's time to slather sunscreen over yourself again. The tag is small, can be clipped to a bathing suit, or even worn as a bracelet. It can also pick details including pollution in the air and humidity.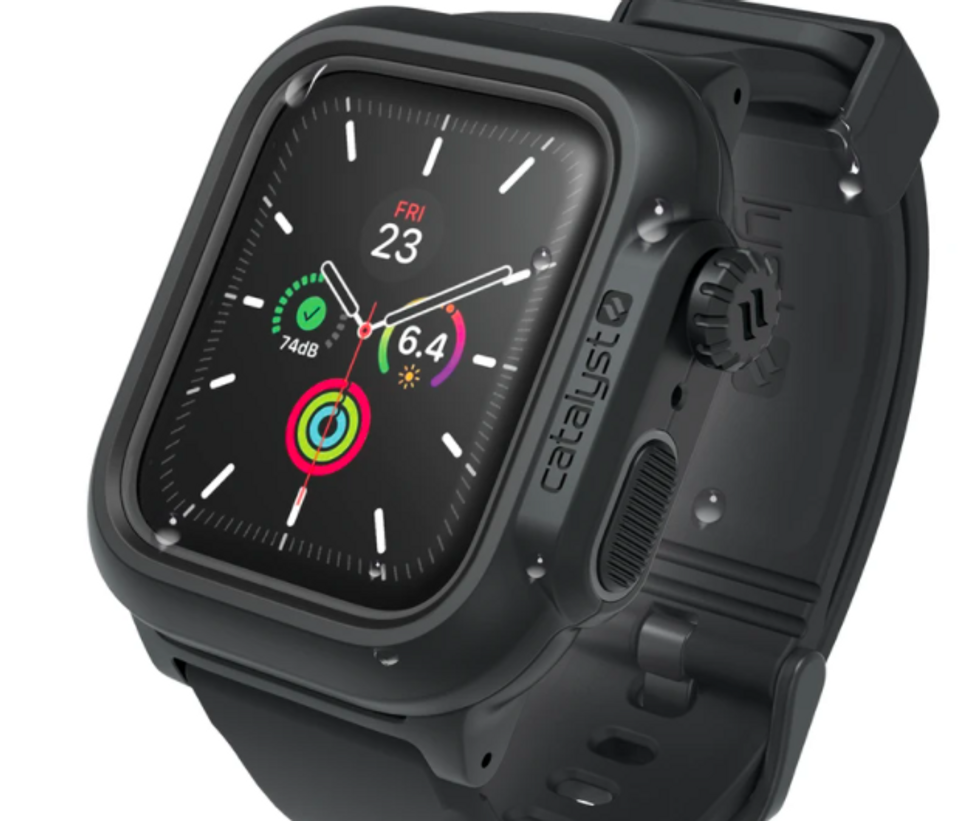 A waterproof case can keep your wearables safe while enjoying a day in the waterCatalyst
Waterproof Cases

Before heading to the beach, it's not a bad idea to make sure your devices are also protected — this time from water. Catalyst makes a whole line of waterproof cases for the iPhone, Apple Watch and AirPods. The waterproof case for the Apple Watch 4 & 5, for example, starts at $70. Or pack a bunch of gear into a Yeti SideKick Dry Waterproof Case, which can hold your phone — but also your wallet, keys and more. It starts at $50.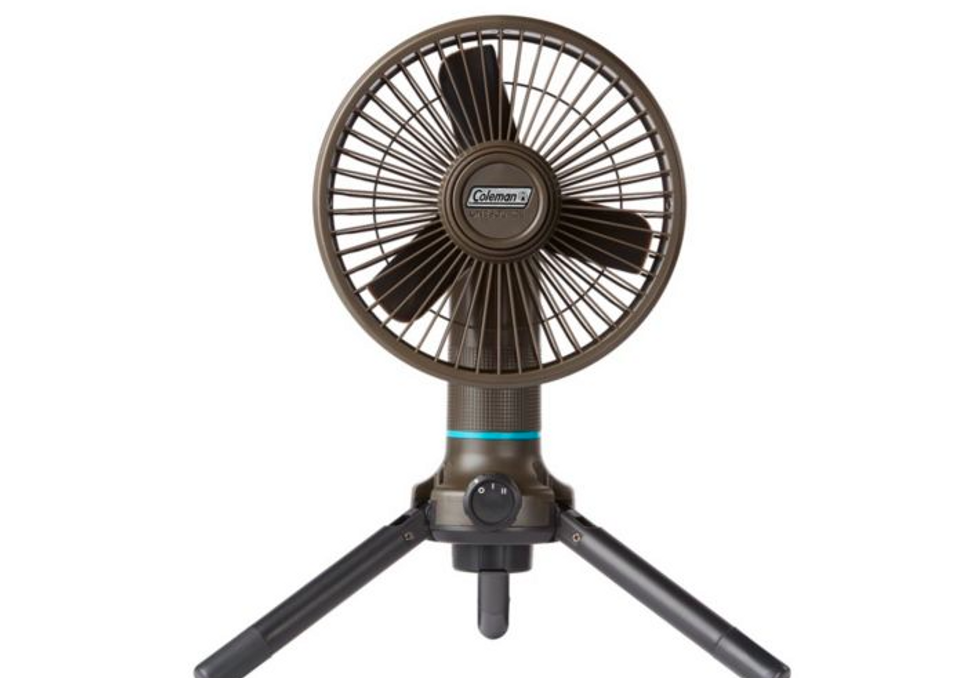 This Coleman fan can clip to an umbrella or a stand up on a beach towelColeman
Coleman One Source Multi-Speed Fan — $65

This Coleman fan is small enough to clip on to your beach umbrella, or stand up on a beach blanket. What's nice is that it's got a rechargeable battery, which means the fan can work wirelessly while you're out in the sun. (And yep, you can also take this camping.)
From Your Site Articles
Related Articles Around the Web
Like GearBrain on Facebook