Like GearBrain on Facebook
UPS is getting serious about plans for a drone delivery service. This week the company began seeking permission from the U.S. government to operate a drone delivery network which would eventually work at night, and see drones fly over distances of five to 10 miles.
This is far more advanced than what is currently allowed, where drones must stay within sight of their pilot, and not fly at night or over congested areas. UPS hopes to eventually build a flying delivery service which will work in busy areas, at night, and at our sight of pilots.
Read More:
With this proposal, UPS is going up against Amazon, which has been testing its Prime Air delivery service for several years now, and Google parent Alphabet, and its Wing drone delivery initiative. Uber also plans to offer food deliveries by drone, but so far only Alphabet has received approval from the Federal Aviation Administration to operate a commercial service.
A new subsidiary has been created within UPS, called Flight Forward, and the plan is to also receive FAA approval, known as Part 135 certification. This would see the UPS drones pass the same safety tests as imposed by the FAA on commercial airliners. UPS hopes to receive this certification later this year, reports The Verge.
Once Part 135 certification has been received, UPS will be able to fly its drones at night, beyond line-of-sight, and without many of the restrictions placed on most other drone operators.
UPS will likely focus on creating a last-mile delivery service, where packages are still transported by ship, airplane and truck for the majority of their journey, but will then be taken by drone to their final destination.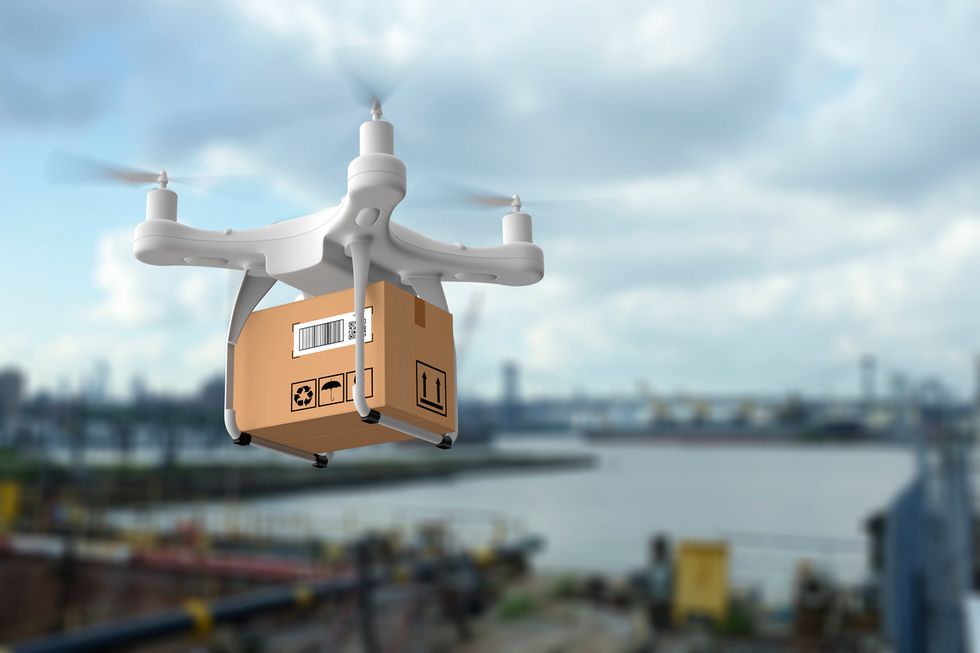 UPS wants to fly its drones across city skylines iStock
This would see packages loaded onto drones at local fulfillment centers, then flown directly to buyers' homes, where they can be dropped in the garden. This is Amazon's plan too, but so far it has only completed test deliveries over very short distances. Uber has floated the idea of drones delivering packages to the roofs of cars owned by Uber Eats delivery drivers, who would then complete the delivery.

UPS is currently operating a pilot program in partnership with Matternet, a startup working on autonomous delivery drones; this trial is being used to deliver medical supplies in North Carolina. Before that, UPS delivered blood samples in Rwanda using drones in 2016, as part of a partnership with Gavi, a vaccine non-profit organization.
Of course, while companies like UPS, Google and Amazon may have the technology to make drone delivery possible, there is still a long way to go when it comes to legislation. A new for of air traffic control will need to be created to manage drones flying in a section of the sky above consumer drones, but below passenger aircraft. There is also concern about what happens if a drone fails over a busy public space, or if a drone is attacked by malicious parties.

From Your Site Articles
Related Articles Around the Web
Like GearBrain on Facebook