Like GearBrain on Facebook
Video calling platforms like Zoom, Skype and FaceTime have proved invaluable during lockdown, as millions of people worldwide turned to their webcams to keep in touch. However, things are less convenient for those who aren't online. That's why finding options, like sending physical photographs or photograph books, can help keep family who are offline, in touch.
A life without broadband internet and the ability to start a video call might seem alien to the majority of Americans — and indeed, those reading this article. But according to the FCC's 2019 Broadband Deployment Report, 21.3 million Americans, 6.5 percent of the population, lack access to broadband internet.
Read More:
Some people might instead have a way to get online through a 4G connection of their smartphone. Still, a lack of broadband tends to be more commonplace in rural areas, where cellular connections aren't consistent. Then there are citizens who may live in a cities, but don't own a computer or a smartphone.

Keeping in touch with offline relatives, when you can't visit them due to coronavirus lockdown, can be difficult. My family recently faced this problem with my 90-year-old grandmother, who lives alone, doesn't have a broadband connection nor a smartphone, and under local UK lockdown rules, cannot have friends or relatives visit for weeks on end.
Thankfully, photo books ordered online and sent in the mail are here to help. With these, it's quick and easy for a family to upload photos from their computer or smartphone, build a book, and have it sent to their offline relatives. That way, even great-grandparents can see your banana bread Instagram posts, and that unruly lockdown haircut.
A one-stop-shop for online photo printing, Shutterfly currently has a number of deals and discounts to help keep families connected during the pandemic. Photo books start at just under $16 and can be customized to show between one and 30 images per page, and up to 1,000 images in total.

There are over 40 styles of photo book to choose from, and designs are available for a wide range of themes, like birthdays, weddings, holidays and more. There is a range of different page sizes available, and you can even pick the type of spine the books have. As well as books, Shutterfly offers graduation gifts, mugs, jigsaws, larger prints and wall art too, all featuring your photos.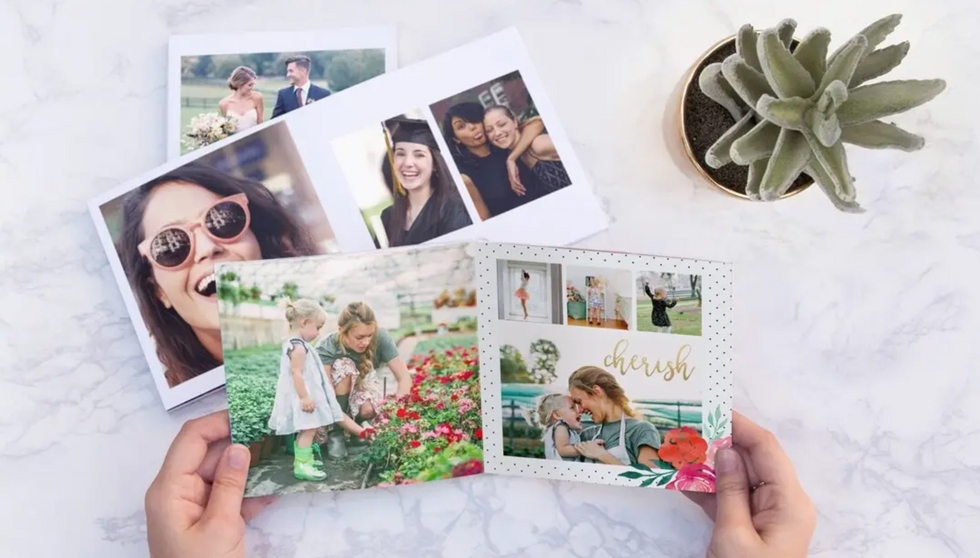 Prices from Mixbook start at $15.99Mixbook
Photos books from Mixbook start at $15.99. Available in the U.S. and UK, the website offers a huge range of themes to help make your book personal, with almost 500 designs to choose from. You can pick a soft or hard cover book, with gloss, matte or leather covers, and a premium lay-flat spine.

You can add as much text as you like to each page, and images can be rotated, scaled, and have filters added to them. Although prices start at $15.99 for a smaller semi-gloss book, the company's more premium options start at $35 and $80 for the Premium Matte Lay Flat and Premium Lustre Lay Flat styles respectively.
Powered by Amazon Drive, it's easy to upload images to the Amazon Prints service, which can be used to create individual artworks, or photo books. You can also arrange 12 of your photos into a personalized calendar.
Photo books are priced from $19.99, and individual photo prints start at $0.09 each. Being an Amazon service, you can log in using your usual account, and products are delivered in the normal way.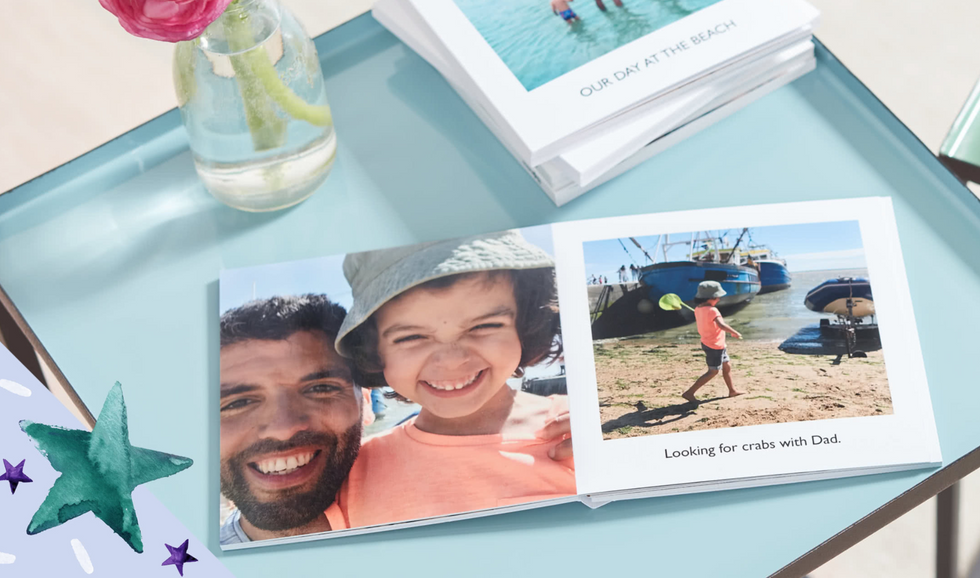 PhotoBox currently has up to 50 percent off ordersPhotoBox
Readers in the UK can order photo books from PhotoBox, which currently has an offer of up to 50 percent off, and prices for books start at £7.99. Much like Shutterfly, PhotoBox also prints your photos onto canvases of numerous sizes, framed wall art, mugs, plus gifts like jigsaws, calendars, and smartphone cases.
Currently offering 40 percent off photo books, Walgreens promises free same-day postage and its prices start at just $7.99 for a small soft back book. Hardbacks start at $20 and go up to $60 for a large, 12x12-inch hardback coffee table book.
As with many other printing services, a range of themes are available, plus customization with text inserts, and the option for a lay-flat spine. Books can be up to 150 pages long, and there is no limit to how many photos you can arrange through a single book.
Like GearBrain on Facebook