Forget the fruit, and toss the flowers aside. Teachers work hard during the day helping your children learn how to multiply, analyze a poem and figure out the frequency of waves. They want more than a box of chocolates. So whether you want to reach out for National Teacher's Day, or send a thank you just because, consider one of the digital gifts that we think will be sure to bring a smile. Maybe you'll even get a gold star.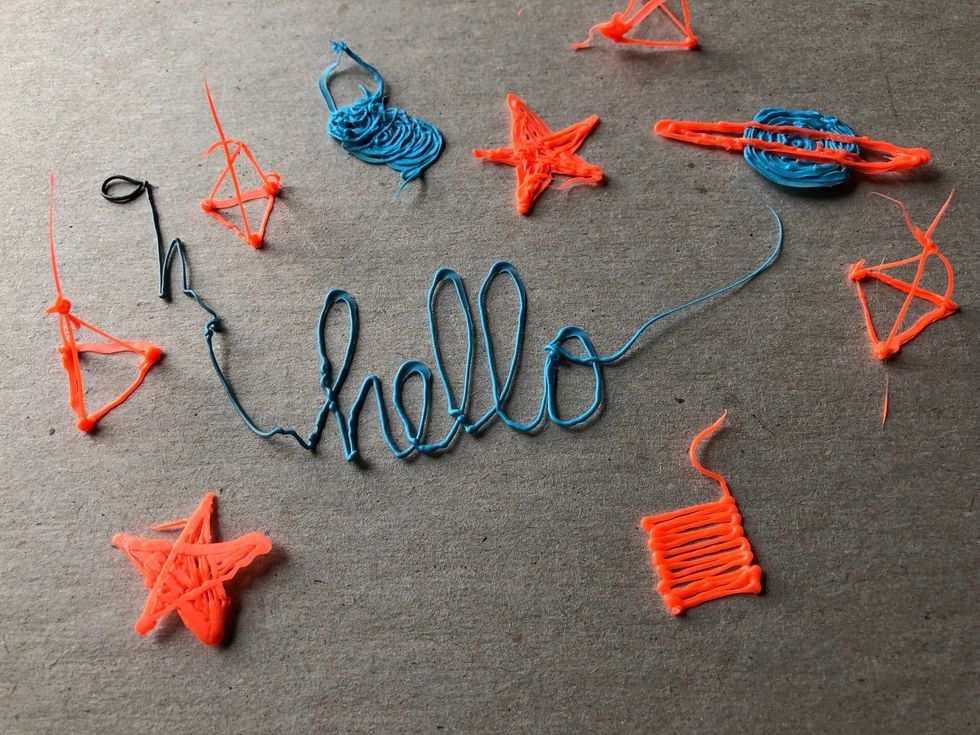 3Doodler lets you create 3D objects as if you're drawing in air GearBrain
3Doodler Create+

After a day of using their brain, a creative outlet may be the perfect way to spend their time. What's great about 3Doodler, which GearBrain reviewed earlier this year, is that you can start building 3D objects by just plugging in the heating element. While there is an app — great for getting templates and ideas — you don't need one to start using any of the 3Doodler pens. Instead, you can freehand all sorts of things, from a butterfly to a star.
Pick one up for $79.99, and toss in an extra sets of plastic for just $29.99 which should keep them drawing and building for a while.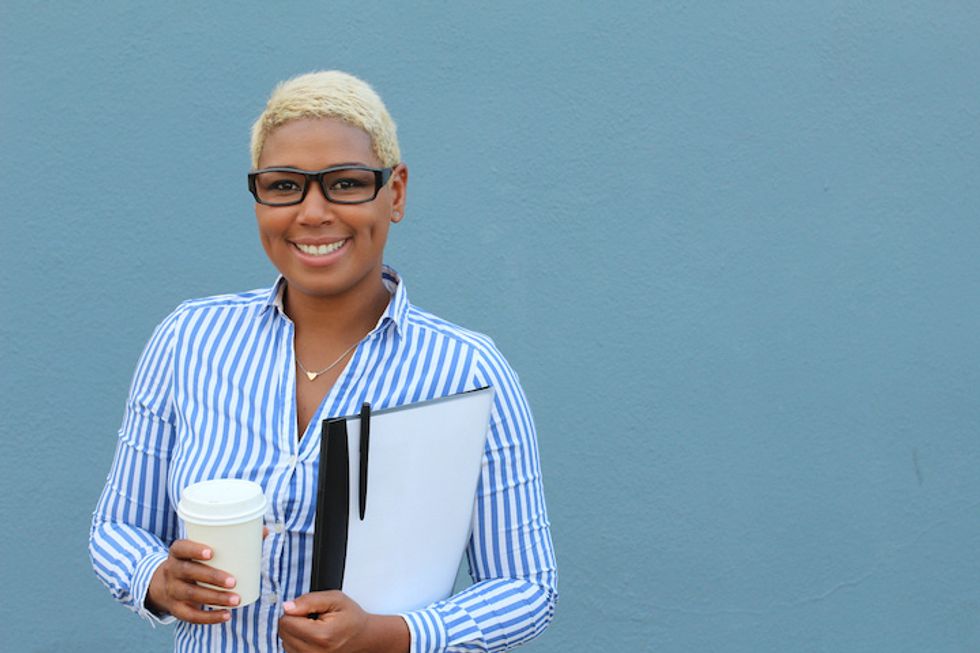 Coffee or tea every day is something teachers are bound to love Getty Images/iStockphoto
Gift cards

We know. Gift cards. What's the difference from cash? Well, some gift cards can be a nice morning perk and easily transferred into an app, like the one for Starbucks. We know how tough it is to get up in the morning, get the kids ready for school, rushing not to miss the bus. Now wind the clock back an hour, because typically teachers have to be at school 30 minutes earlier — and they can't exactly hide behind their desk for the first 20 minutes when they get to work.
A Starbucks card, may make that morning routine a bit nicer knowing they can grab a cappuccino or whatever they love — and you can order these in advance and they can run in and grab it on the wall to school.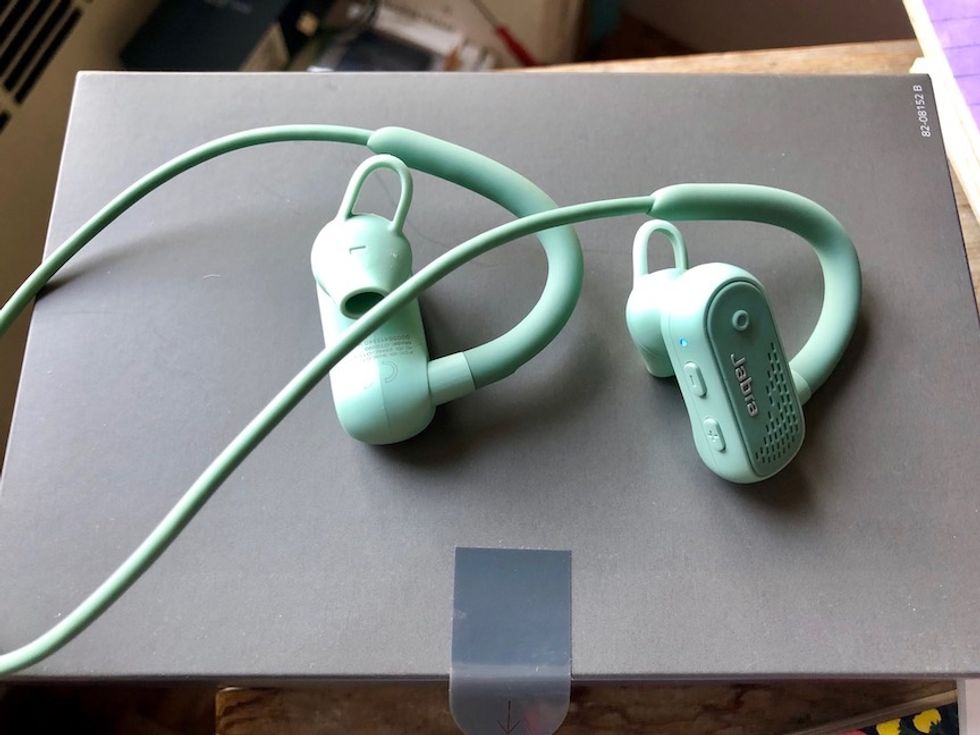 For teachers who commute, headphones or earbuds deliver podcasts or music on their way home GearBrain
Wireless Headset or earbuds

If your favorite teacher is driving into work, they've got music, podcasts and news covered — they can listen through the car radio. But if they're biking, taking a bus or a subway, having a wireless headset or set of earbuds can make that commute so much more relaxing.
We like a couple of pairs, including the Jabra Elite Active 45e and the Samsung Galaxy Buds. Either can be picked up for under $120, work with both iOS and Android devices, and just a Bluetooth connection for the wireless link to work.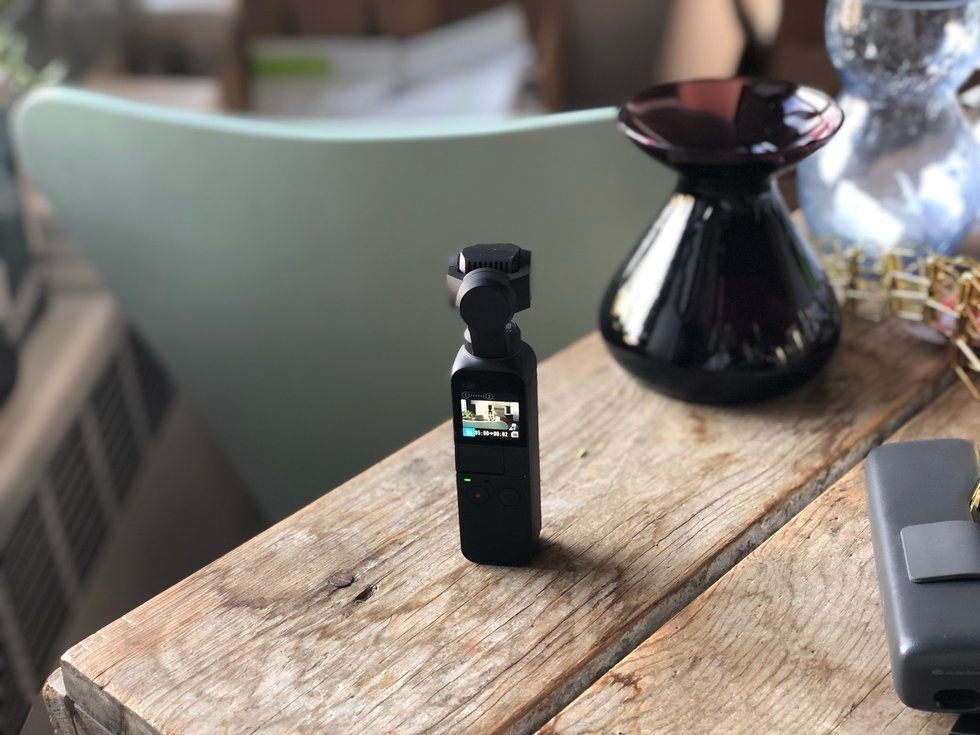 A digital camera that's pocket-sized is perfect for teachers moving through a classroom GearBrain
Camera

We know, this is a big ticket item. But there are lots of fairly inexpensive options available in the camera world today without having to drop $6500 on a Hasselblad. You can consider a $400 Canon EOS Rebel, a $529 Fujifilm X-T100 or even a $319 DJI Osmo Pocket which we reviewed — and is still selling well — liking the ability to do time lapse images. Plus the fact that it's so small means it can fit into a pocket.
Having a camera is nice for teachers who also want to do some snaps during the day, but don't want to clutter up their entire phone with photos from a classroom. With a second camera, they can upload images, send what they want to parents, and delete the rest.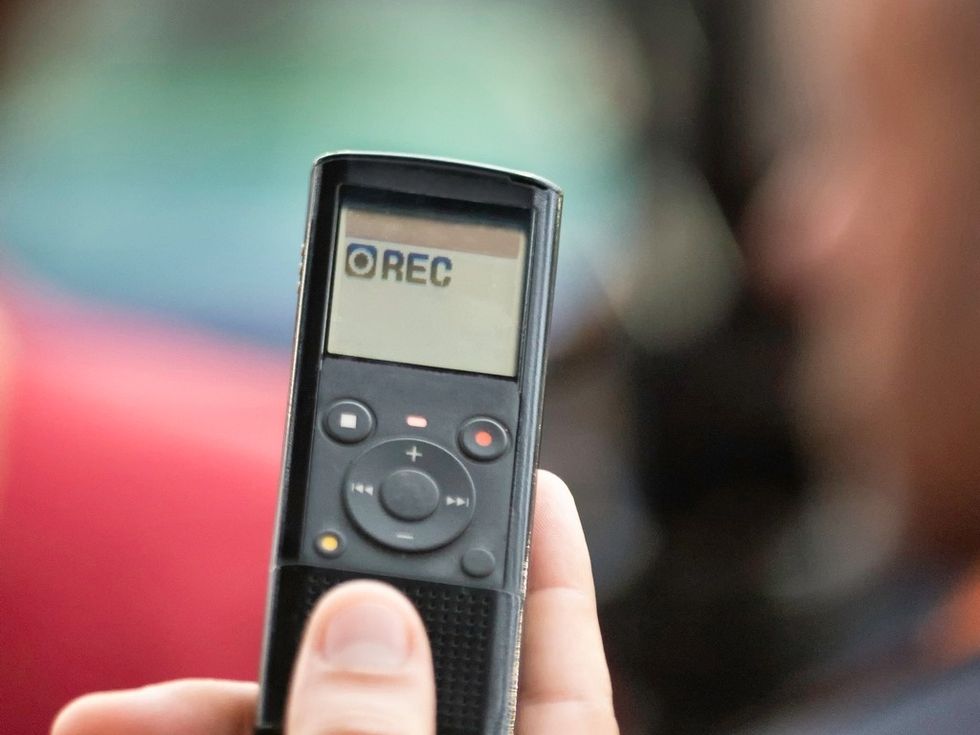 Digital recorders can help teachers capture quick ideas between classesGetty Images
Digital recorder

Most phones have a digital recording app option, either through the Apple App Store, or through Google Play. But a recorder can be helpful for jotting down quick ideas during their day.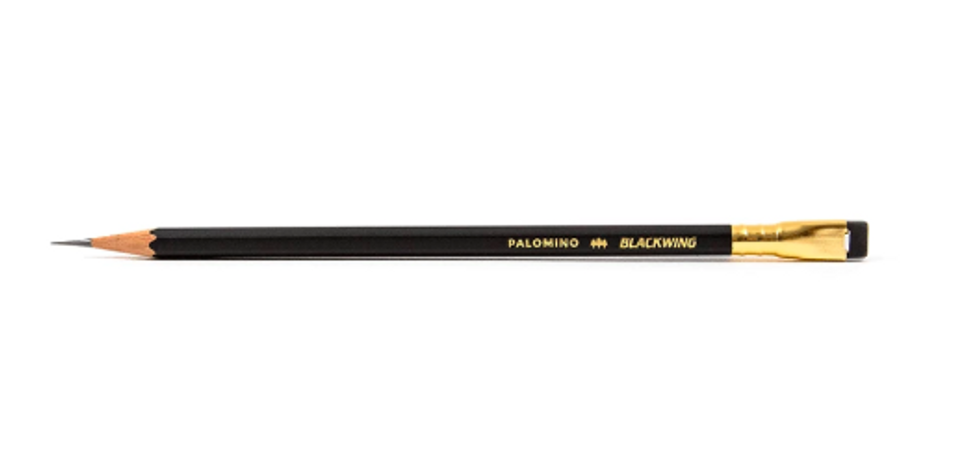 These Blackwing pencils are so special, they can bump up the morning routineBlackwing
Pencil of the month club

So while the pencils aren't digital, the subscriptions are all signed up online. These aren't going to be pencils that your child or fellow students use to take standardized tests, but creamy leads and sleek erasers that they'll hoard as they take attendance or write up comments.
One of the best — and certainly not inexpensive — is Blackwing's Volumes subscription which you can pick up for $99 for four sets, one sent every quarter. Each shipment includes a 12-pack, plus one that's sealed. What's fun is you never know what you'll get each month — the reveal is a surprise, like the pencils that celebrate the green glass lamps in libraries or the most recent, Blacking 42, which celebrates Jackie Robinson.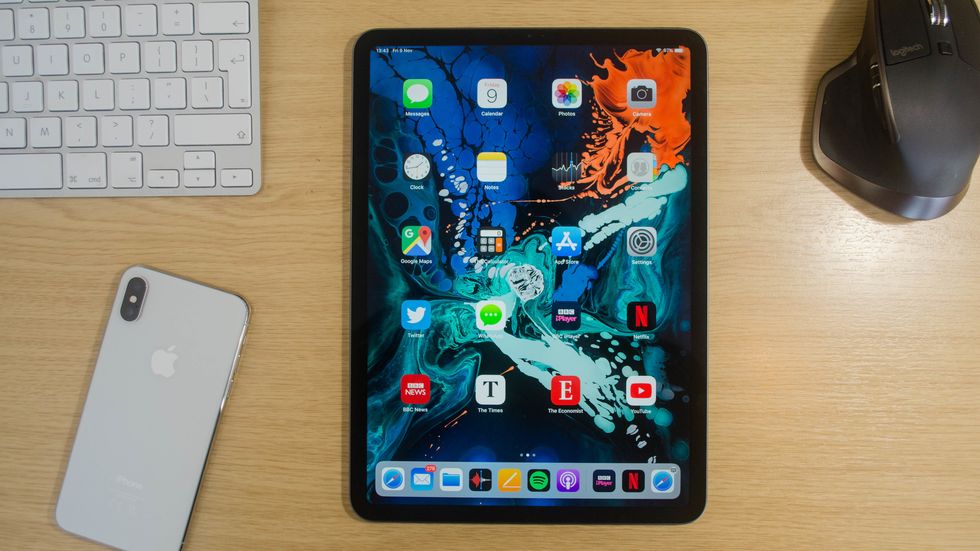 An iPad Pro is certainly a high-ticket item, but it's a technology gift that will last longer than the school year GearBrain
iPad Pro

Again, we know, a big ticket item. But iPads today are really able to almost completely replace laptops — and they're so much lighter. That makes the iPad Pro the perfect accessory for someone who is traveling in to work everyday. While many schools issue laptops and computers to teachers, having their own personal device which can hold books, pull up their Netflix subscription, and allow them to handle their own personal details, is a wonderful perk.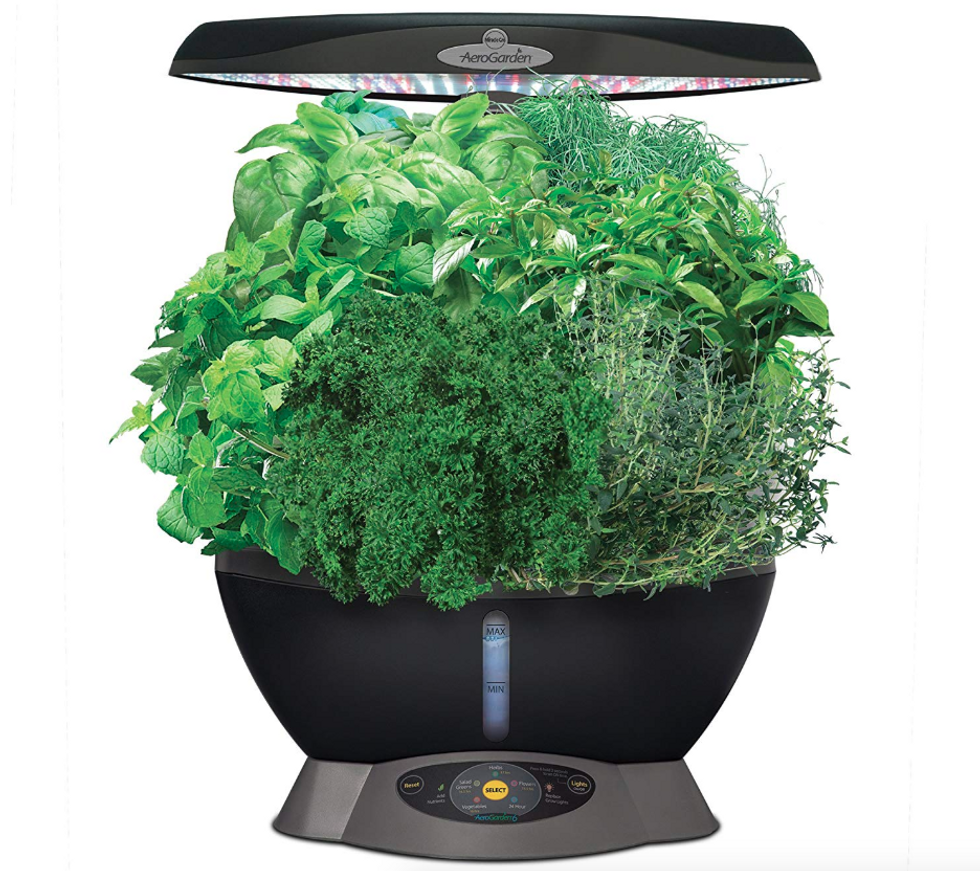 Smart planters can be left over the weekend, and be worked into science projects AeroGarden
Smart planter
Who doesn't love watching things grow? Children certainly do, but these smart planters aren't always in a school or classroom budget. What's great about the ones from AeroGarden and Parrot Pot is you can water them enough to allow them to make it through the weekend, and if a teacher's classroom doesn't get a lot of direct sunlight, some of these planters have these built into the design.
You can pick from all sizes, small ones like the one from AeroGarden start at just under $50, while you can go all the way up to several hundred dollars. Children can watch the lifecycle of a plant up close, which can be woven into science lessons, and the teachers can maybe have something fresh and scented on their desk all day.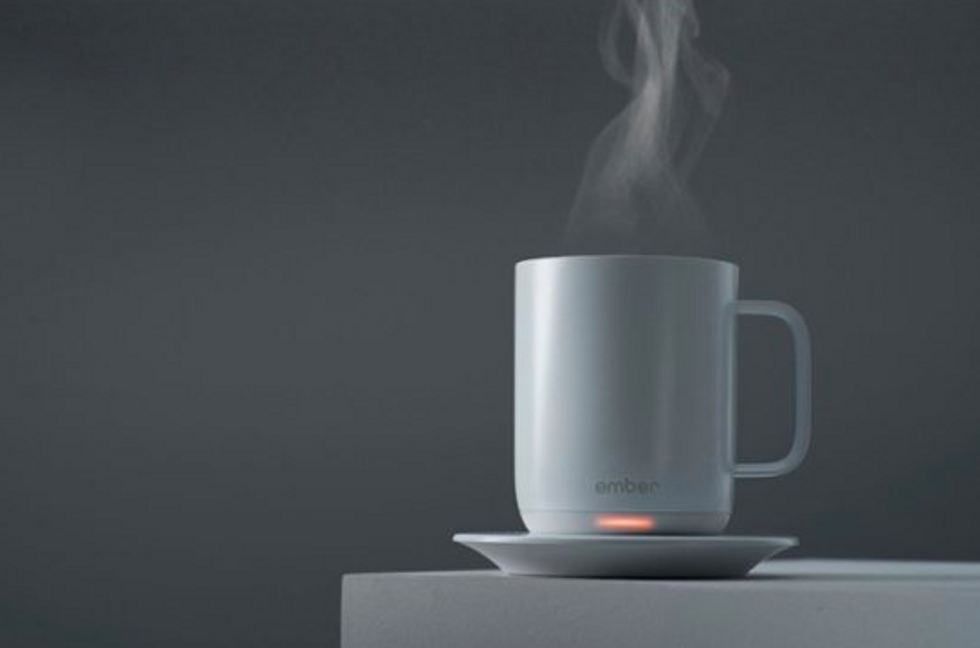 Ember is mug that keeps coffee or soup warm with a built-in sensorEmber
Heated mug

The one from Ember is a favorite and for good reason — the $150 connected mug really keeps liquid pretty hot or nice and chilled during the day, by working with an app to set a temperature and keep it there. So when your favorite teacher is in a classroom with students for several hours on end, being able to take a sip of coffee, tea, hot cocoa chai, soup or whatever your morning beverage may be, is a delicious perk. Having it still be warm in the winter, or ice cold the summer is just that much better.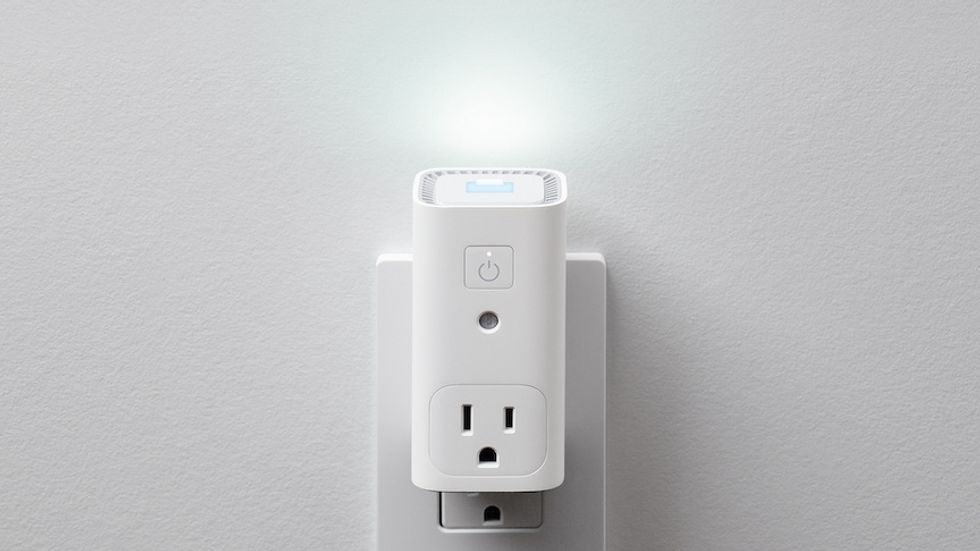 Help your teachers breathe a bit more easy knowing the air in their room is healthy Awair
Awair Glow C

There's a lot of attention on the indoor air quality of where we work and live today. Awair Glow C is a $99 air monitor (which GearBrain reviewed) that's incredibly small, and works just by plugging it into an outlet and then connecting to a smartphone app. While the monitor doesn't do much in terms of fixing whatever problems have come up, it does bring some peace of mind knowing the air quality is doing well. If it's not, there are hints on how to adjust those measurements from lowering the temperature to decreasing the humidity, which may be as simple a fix as opening up some windows.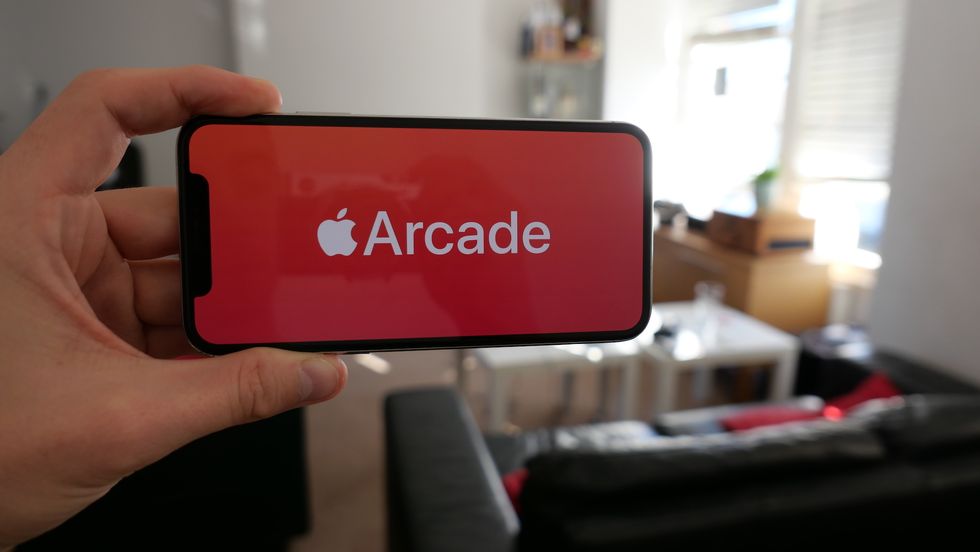 Subscriptions to music, gaming or news apps are an affordable gift, letting you choose the number of months for your budgetGearBrain
Music, Games or News subscription

Having access to music, or something to read, during a lunch break is pretty great. These subscriptions can also come in handy during commuting hours, and nicely dovetail with the headphones and iPad gift ideas. (Maybe you can get a basket together for a big end of year classroom splurge.)
Apple's News+ is not inexpensive at $9.99 a month, but for a favorite teacher who loves magazines, newspapers and articles it would like be very appreciated. You can do this by giving them an App Store and iTunes gift card for the full amount, or sport them the money for a six month trial. Spotify is also still a big favorite, even among Apple users who could be using Apple Music. It's easy to give a Spotify gift card, which can be done right inside the app. Apple also just launched the Arcade App, which at $4.99 a month is almost a bargain.
Ultimately, just letting a teacher know you appreciate all of their hard work is likely enough. But maybe skip the apple.